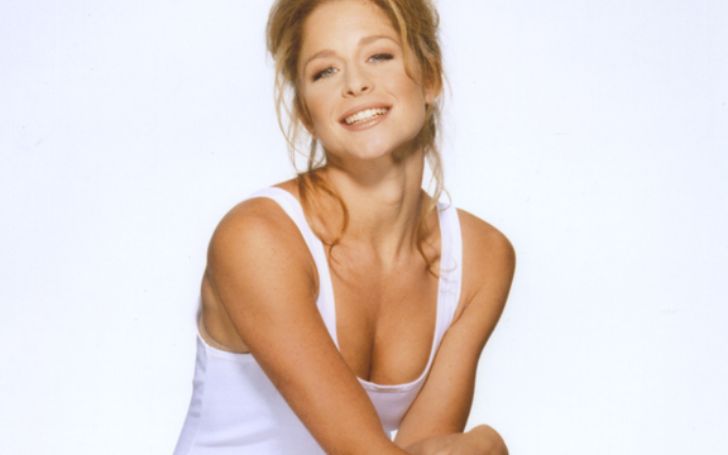 Grab all the exclusive details about the personal life and married life of Jamie Luner in this article.
All the television and film lovers in Hollywood are well-aware of the name and legacy that Jamie Luner is creating with her tremendous portfolio of works. The actress has a huge fan-following mainly through her portrayal of Lexi Sterling in 'Melrose Place.' In addition to that, the 49-year-old also featured in the final season of 'Profiler.'
Jamie Luner has been gracing the television and the big screen ever since she was a young girl of sixteen. The California-born artist made her debut way back in 1987, featuring in four episodes of 'Growing Pains' in multiple roles.
Jamie Luner owns a net worth of $2 million and is unmarried.
Photo Source: Deviantart
A career that has grown over three decades has definitely helped Jamie Luner to expand her name in an exponential ratio alongside her net worth. However, many people have remained quite curious on whether the actress has been able to focus on handling her personal life or not.
So we bring you all the details about Jamie Luner's married life and personal affairs in this article.
Jamie Luner Has Never Been Married
In contrast to her glamorous career; it is a surprise that Jamie Luner actually prefers to live a lowkey lifestyle, where she doesn't reveal most of her personal life details to neither her fans nor the media. Her ability to keep her love life as a mystery has got a lot of help from the fact that she has never been married. Yes, you heard it right, Luner has never tied the knot with anyone to this date, and it is unlikely that the American actress ever intends to marry, considering how she is going to celebrate her 50th birthday in May 2021.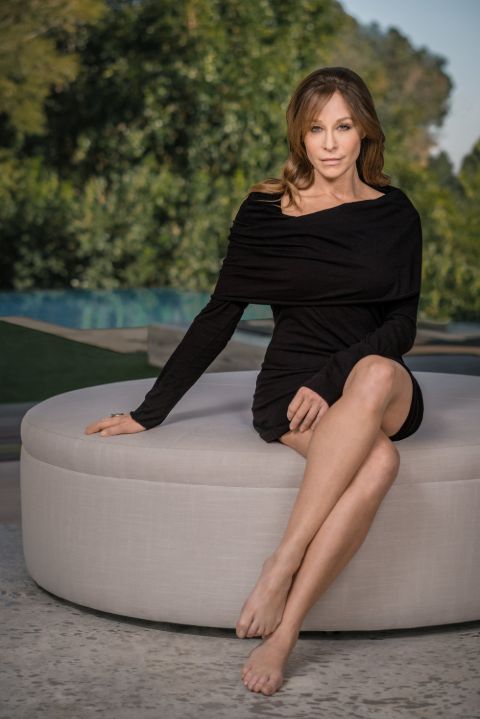 Jamie Luner never married any husband in her lifetime to this date.
Photo Source: Jamie Luner
Besides her professional journey, Jamie Luner got herself in trouble for a serious legal issue that actually happened in 1998 but came to the court's attention in February 2018. As per the reports, a then 16-year-old boy named Anthony Oliver accused the actress of drugging and filming a sexual encounter with him. While the case went a lot longer, they couldn't find enough evidence against the charming Hollywood sensation.
Recommended: Afshan Azad: The Harry Potter Star Is Pregnant!
In 2019, Jamie Luner's accuser Oliver received a harsh punishment of 20-year prison in stalking charges.
It might be the fact that Jamie Luner's history of never getting married that gets her enough time to dedicate completely to acting, which explains her lengthy and attractive career portfolio.
Jamie Luner's Dating History With Ex-Boyfriend
Jamie Luner might not be married, but she definitely has the experience of being in a romantic relationship. Back in the early days of her career, Jamie Luner was dating a personal trainer named John Braz. The couple started seeing each other in 1995 and looked perfect initially. However, as time passed by, their affair started to get many problems which eventually parted them with a breakup in 1999.
Jamie Luner and John Braz dated each other from 1995 to 1999.
Photo Source: People
Talking a little about her background, Jamie Luner was born in Palo Alto, California as the daughter of an actress named Susan and a sales representative father, Stuart Luner. Moreover, she shares her bloodline with a beloved brother named David.
Related: Is Holly Sonders Married? Find Out The Details Of His Relationship.
Luner today is considered as an inspiring personality, having featured in numerous Lifetime movies and also appearing on 'Just the Ten of Us.'
For more news and updates about your favorite stars, please stay connected with us at Glamour Fame.
-->