Jason Momoa Shares Game Of Thrones Photo From Season 1 On The Road
Published Tue May 28 2019 By Andrew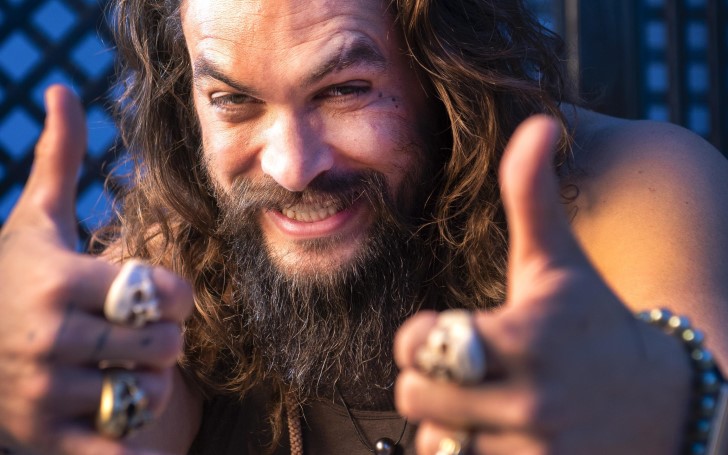 Photos from Game of Thrones season 1 on the road shared by Jason Momoa.
As the prolific reign of Game of Thrones has come to an end, a variety of cast members, past and present, are reminiscing the wonderful times they spent being a part of the show, which included Jason Momoa as well.
On Monday, the actor who gave utter justice to the role of Khal Drogo expressed feeling "homesick" while he was carrying on with his hefty filming schedule. To add up, Momoa provided the world with a rare glimpse of his life when he was living on the road from while he was shooting season 1 of GoT, through his library of photos.
The nostalgic ensemble that was presented through Momoa's Instagram feed, showcases the future Aquaman using the back of a van as his resting place while "off the road" in "some quiet parking lot" located somewhere around Donegal, Ireland.
The caption for the post elaborated on the meaning of those times while the shoot for the first season was going on by mentioning how an "amazing simple moment. " He further expressed his feelings about the time when the photo was clicked.
After his entry in the DC's cinematic world as Arthur Curry in Aquaman, which quickly resulted in prompt sequel plans, Momoa is busy with his shooting of a new take on Dune at the present moment while also being an active part of another fantasy series, Apple's See. Being said that Homesickness is no strange feeling.
Check out: Cast reaction to Script reading
Sunday marked a special day for GOT fans as it had additional never-before-shared memories in store from Game of Thrones's The Last Watch. The documentary that shares the name with the finale episode chronicles the filming of the final season of HBO's fantasy epic. Many a fan joined Kit Harington as he teared up during the finale table read.
-->