Jeanie Buss Net Worth: Unveiling the Lakers' Leading Lady's Wealth
Jeanie Buss is a prominent figure in the world of professional basketball, best known for her role as the controlling owner and president of the Los Angeles Lakers, a renowned NBA team. Born on September 26, 1961, Jeanie is the daughter of the late Lakers owner, Dr. Jerry Buss, and has been heavily involved in the team's operations and management since her early years.
With a passion for sports and a keen business acumen, she has played a vital role in shaping the Lakers' success and maintaining their iconic status in the basketball world. Jeanie Buss is widely respected for her leadership and dedication to the sport.
Net Worth of Jeanie Buss in 2023
Jeanie Buss is a highly successful sports executive and a prominent figure in the American sports industry. As the President and controlling owner of the Los Angeles Lakers, she has made significant contributions to the team's success and reputation in the National Basketball Association (NBA).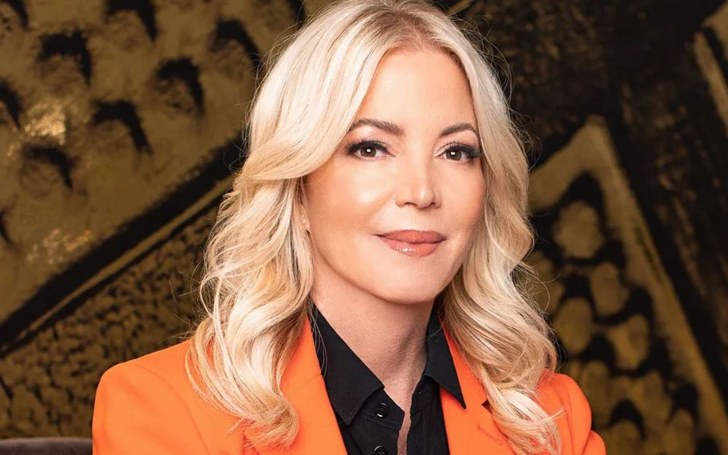 With a family legacy deeply rooted in the sports business, Jeanie's net worth is estimated to be around $550 million. Her father, Jerry Buss, was a renowned entrepreneur who owned several major businesses, including the Los Angeles Lakers. Jeanie's dedication and expertise have earned her widespread acclaim, solidifying her position as a key player in the world of professional basketball.
How Much Does Jeanie Buss Own Stake in the Lakers
Following the passing of Jerry Buss in 2013, his six children inherited the family trust, which collectively owns 66% of the Los Angeles Lakers. This implies that each child possesses approximately an 11% stake in the esteemed basketball franchise.
Given that the Phoenix Suns were recently sold in 2022 for an estimated value of $4 billion, it is reasonable to speculate that the Lakers' worth could conservatively be around $5 billion. Consequently, each child's 11% stake in the Lakers would be valued at approximately $550 million, contributing significantly to their individual net worth.
Other Owners of Lakers
Apart from the Buss family, the Los Angeles Lakers have other owners as well:
Mark Walter and Todd Boehly: They hold a 26% stake in the Lakers. Mark and Todd are co-founders of prominent private equity firms, Guggenheim Partners and Eldridge, respectively. They acquired their stake from AEG founder Phil Anschutz.
Ed Roski: He owns an 8% stake in the Lakers. Ed is a billionaire real estate developer with extensive commercial property holdings totaling around 90 million square feet across the United States. He obtained his 8% stake in the Lakers in 1998.
In 2017, Jeanie Buss faced a challenge from her brother Johnny for control of the Lakers. After a prolonged battle, Jeanie ultimately emerged with even greater authority over the team, and she now holds 100% control of all Lakers' decisions for the family.
Jeanine Buss's Major Role in Taking Lakers Into New Height
After selling his controlling interest in the Kings, Jerry Buss continued his dedicated management of the Lakers. He made several sports-related acquisitions, including The Forum, which he purchased for $67.5 million.
During his ownership, the Lakers achieved remarkable success, winning ten championships and assembling a star-studded roster that featured iconic players like James Worthy, Magic Johnson, Shaquille O'Neal, and Kobe Bryant.
Jerry's leadership and vision played a pivotal role in transforming the Lakers into a highly valuable franchise, reaching an estimated worth of $1 billion. His contributions left a lasting legacy in the world of basketball and sports.
Multi-Million Worth Real Estate Properties
In 2019, Jeanie Buss decided to sell her home in Playa Vista, which she had purchased in 2017 for $2.45 million. After making some improvements, including a fresh coat of neutral paint and modern fixtures, she listed the property for $225,000 more than the final selling price of $2.575 million.
The house spans almost 3,200 square feet and is situated on a corner lot, featuring a flagstone patio, French doors, and a three-car garage. It seems that Buss also owns another property in Playa Vista, a four-bedroom condo she reportedly purchased in 2018. Her real estate endeavors showcase her keen eye for investment and property management.
Jeanie Buss Purchased New Property in 2020 For $2.6 Million
In 2020, Jeanie Buss made a notable real estate move by acquiring a new property in the desirable Playa del Rey neighborhood of Los Angeles. The waterfront residence cost her $2.6 million and is conveniently located just a few miles away from Los Angeles International Airport.
This four-bedroom home boasts luxurious amenities, including a pool, a spa, and a gym, offering the perfect blend of comfort and sophistication.
Situated within the prestigious Breakers complex, a gated community in Playa del Rey, the 2,200-square-foot residence represents a significant addition to Buss's impressive portfolio of properties throughout the LA area.
Lifestyle and Car Collections
Jeanie Buss, a prominent figure in the American sports industry and a millionaire, resides in America. She leads an extravagant lifestyle, owning several real estate properties.
Her car collection is equally impressive, consisting of luxurious vehicles that have garnered attention in the limelight. Some of her notable cars include a Lamborghini, Ferrari, Rolls Royce Phantom, and Mercedes Maybach. On average, the prices of these cars are as follows:
Lamborghini: Approximately $200,000 to $500,000.
Ferrari: Ranging from $200,000 to several million dollars, depending on the model.
Rolls Royce Phantom: Starting from around $450,000 to over $600,000.
Mercedes Maybach: Starting at approximately $180,000 and can go up to $200,000 or more.
Jeanie Buss's car collection reflects her taste for luxury and her status as a successful sports executive and millionaire.
Is Jeanie Buss Married or Single?
Jeanie Buss, the influential sports executive, has had various relationships throughout her life. She married volleyball player Steve Timmons in 1990 but divorced after three years. Her dedication to her career took precedence over her marriage. In 1995, she posed nude for Playboy magazine.
Buss was also engaged to former Lakers coach Phil Jackson for four years, but they broke off their engagement in 2016 due to professional obligations and distance.
After their breakup, they remained in contact, and Buss sought Jackson's input on Laker's matters. In September 2021, Buss announced her relationship with comedian Jay Mohr, with reports suggesting they began dating in 2017. On December 21, 2022, the couple publicly announced their engagement.
Follow Glamour Fame For More Relevant Content
-->