Is Jedidiah Duggar Courting Anytime Soon?
Published Sun Feb 02 2020 By Sea
While Jedidiah Duggar may have launched his Instagram account for a political campaign, 'Counting On' viewers suspect he may be courting soon.
Jana Marie Duggar is still yet to seriously start courting. But meanwhile, fans think the other twin Duggar kid Jedidiah Duggar might be entering the dating scene.
Jedidiah opened his Instagram account in October 2019, and as is traditionally done, the Duggar kids (must?) use Instagram account publicly, mostly for their relationship. It's basically the first step into a new life for the children.
For a week, people though a courtship near for the 19-year-old. But on November 2019, he announced his candidacy for "Arkansas State Representative District 89 in Springdale". It seemed to have settled for a while.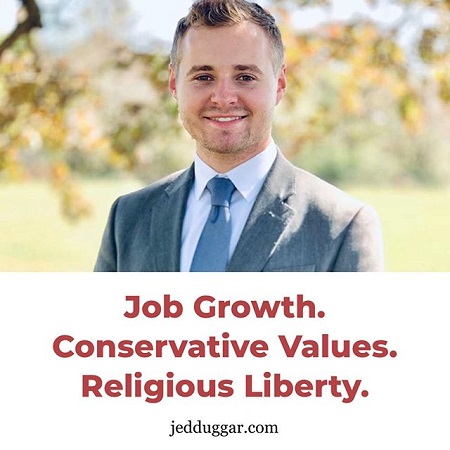 The second and third topics were not dissolving in some people.
Source: Jed Duggar, Instagram
While there were many things like 'Pro Religious Liberty' that people pointed out to be discriminating, some saw something that might not be a correct one. One wrote, "How can you run for the 89th district when you live in the 87th district?"
With that mistake (??), people suspect he might be launching Instagram account with a view to start something in the romance section. But hey, some also suspect he is just not that used to social media like most Duggar kids are supposed to be at the start.
There's also another compelling reason people think he might be going into romance. Lauren Caldwell, the younger sister of his older brother Joseph Duggar's wife (Kendra Caldwell), was featured in the 10th season of 'Counting On'.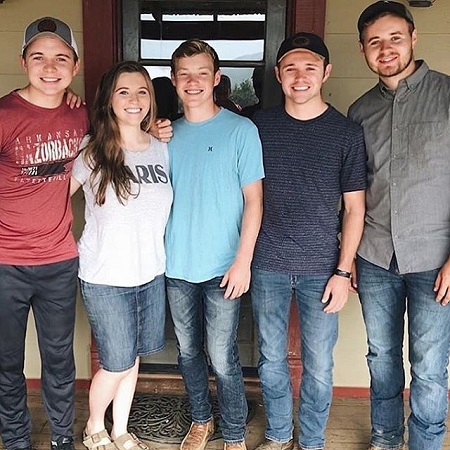 There is no report of 11th season of 'Counting On' yet.
Source: Jed Duggar, Instagram
With the Instagram account launched and the occasional hangouts of Duggars and the Caldwells, fans started speculating there might be something going on between Jedidiah and Kendra.
While the two families are tight-lid about Jedidiah's relationship status, there's a case we might see the young boy get off the market. You just have to wait.
Stay tuned and connected to GlamourFame for more Entertainment content.
-->