Jeffrey Dean Morgan Not Best Pleased Being Replaced As The Walking Dead's Greatest Villain
Published Tue Feb 05 2019 By Vickey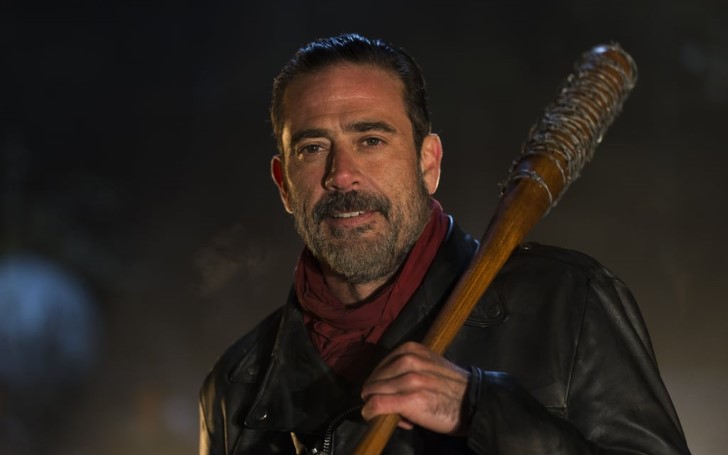 Jeffrey Dean Morgan isn't pleased after his title as The Walking Dead's greatest villain was taken away by Alpha.
The actor Jeffrey Dean Morgan lost his cool when executive producer Greg Nicotero said: "Alpha is the Greatest Villain in The Walking Dead series" during an interview. Furthermore, Morgan took the issue straight to the director through a text.
According to Nicotero, the series evolved and changed throughout its run in AMC. As time changes so do the viewer's want and expectation of the show. Moreover, a show with the same ending in every season would make it bland and short lived.
Jeffrey played the role of Negan, arguably one of the most badass characters in the show. Let's not forget, Negan was able to kill the seemingly unkillable Glen when his character was introduced.
Also Read: The Most Awaited TV Shows of 2019
Greg Nicotero further stated during the interview,
"I did an interview a couple of months ago where I said Alpha was the greatest villain The Walking Dead has ever seen. Five minutes later, I got a text from Jeffrey Dean Morgan that said, 'Hey, motherfucker!' I'm like, 'Dude, you know I love you. You know I love Negan, but the show has evolved and changed.'"
Alpha, the new villain of the series' season 9 is the leader of the skin-mask wearing group called the Whisperers. She'll be played by Samantha Morton.
The executive producer further explained why the new villain is better than Morgan's character in the series. Greg stated to Atlanta Magazine:
"For me, I love the terrifying aspect of the Whisperers. It's like Leatherface and Michael Myers, they have these faces that don't move, so there's this weird, detached approach. They look you in the eyes, but you don't know what thinking or what they're feeling."
Even if Morgan's character is pushed back in the second half of the show, his fans will be no doubt thrilled to see Negan along with his love Lucille.
Earlier, when Jeffrey played the role of Negan, another fan favorite series Supernatural teased the theory that their Universe might be connected. A picture of Dean and Sam's dad John Winchester holding Negan's trademark bat was shown in the show.
Recommended: 'The Walking Dead' and 'Stranger Things' Most In-Demand Series In The World in 2018
Moreover, the actor is scheduled to make a return to the series Supernatural to celebrate the 300th episode. The Winchester family is having a reunion on that special day.
Coming back to The Walking Dead, the second half of season 9 premieres on February 10, 2019. Jeffrey looks upset that his character is being pushed to subplot instead of being the big bad of the series.
-->