Jenelle Evans Heads Back to Court And Begs Daughter To "Come Home"
Published Wed Jun 26 2019 By Jessica
Jenelle Evans and her husband David Eason misses their daughter amidst custody battle.
Being away from your children is never easy for no parents no matter what. The case is similar to former Teen Mom star Jenelle Evans and her husband, David Eason who are battling the custody of their daughter, Ensley Eason.
In May, the court decided to hand over the custody of Jenelle and Eason's children to their grandmother due to David's psychotic behavior.
As a matter of fact, the couple was reportedly told to seek therapy and classes to become better parents.
For those who missed out what David did, he literally took Jenelle's dog; Nugget in the woods and murdered her for snapping at Ensley.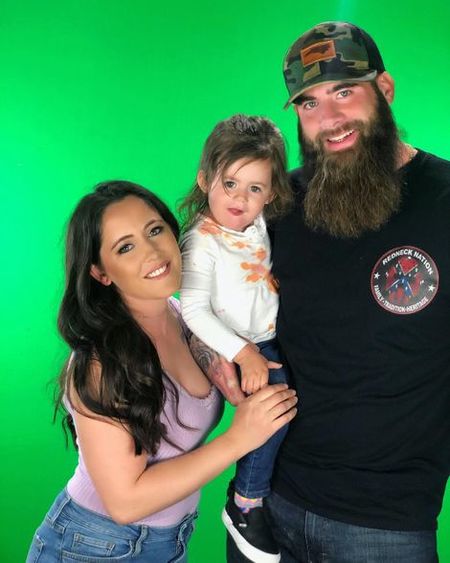 SOURCE: Jenelle Eason Instagram

In addition, Jenelle's daughter as well her 9 years old son, Jace Vahn Evans, from a previous relationship, has been staying with her grandmother, Barbara Evans whilst her 4 years old son, Kaiser Orion Griffith stays with her father, Nathan Griffith.
Following the scandal, the mother and father duo has been sharing tons of pictures and videos of their daughter and kids on social media to show how much they miss them.
Just recently, Jenelle also posted a throwback snap series of Jason and cuddling with their daughter. The reality star simply hashtagged the caption writing: "Memories Never Fade'.
Interestingly, Jenelle turned off the comment section presumably to avoid hearing criticism from the fans.
The followers of the reality star have always been in favor of the split between Jenelle and David in suggesting the young mother keep her distance from her psychotic husband.
"Your children deserve better parents..." said one of the fans in Jenelle's old post on Instagram.
"You don't need any more kids... Sad you chose a man before what God blessed you with," said another on the same post.
Also see: Fans Can't Contain Their Excitement On Twitter After Bryan Cranston And Aaron Paul Provide Massive Hint Towards New Breaking Bad Movie
Some of the fans seemed concerned with how she doesn't post pictures about the rest of her children.
Recently, the couple was spotted at the Columbus County Court to hear another custody decision of the judge which is not disclosed to the public yet.
-->