Who are Jenna Ortega's Parents? Learn About Her Family Life
Published Thu Sep 16 2021 By Manvi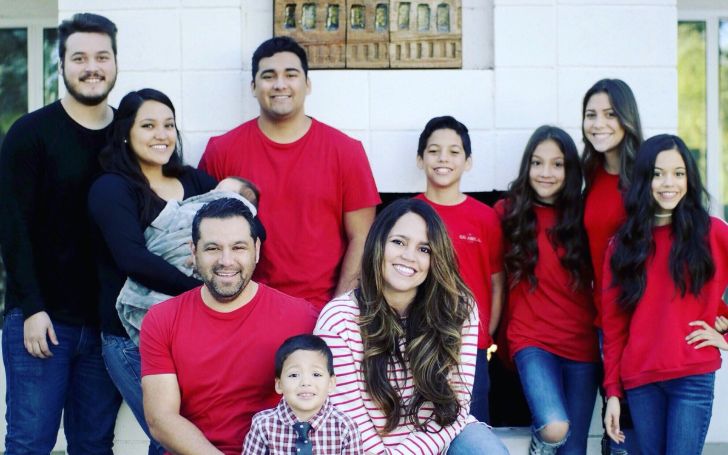 Jenna Ortega's Parents: All Details Here!
Jenna Marie Ortega, born September 27, 2002, is a renowned American actress. The talented artist had her breakthrough performance through Stuck in the Middle, earning an Imagen Award for the category of Best Young Actor on Television. While Ortega went on to be one of the best-known actresses in the 2020s, are Jenna's parents in showbiz?
While Jenna's mother and father aren't in the entertainment industry, her mom and dad gained massive online fame. Ortega grew up in Coachella Valley, California, from a huge family. The recognized individual often expresses gratitude towards their constant support during her acting venture. Continue reading to learn more about Ortega's parents and family.
Jenna Ortega's Parents: Are They Famous?
Jenna Ortega became a household name after playing the beloved character Wednesday in the series with the same name. From the fame that came with her role, Ortega elevated her fame and her family's! So yes, Jenna's parents are also famous, thanks to her lucky break!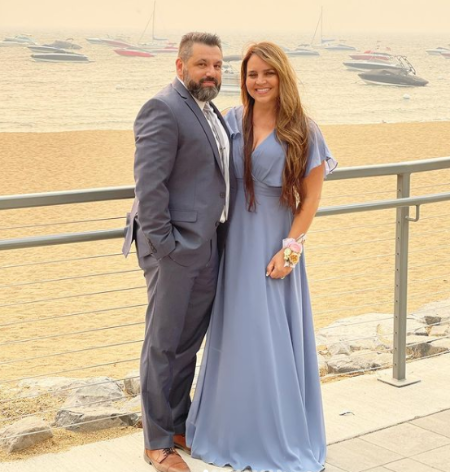 The famous American actress Jenna belongs to Mexican, American, and Puerto Rican mixed ethnicity. Her mother, Natalie Ortega, is a Puerto Rican and Mexican descendant, while her father, Edward A Ortega, is Mexican-American. Yes, Jenna's parents are of Hispanic ancestry.
Ortega's parents, Natalie and Edward, have been in marital bliss for a long time. As per reports, Jenna's mother is a nurse, while her father is a businessman with an associate degree.
Natalie, the mother of Jenna, is active on social media. The hardworking nurse often posts throwback pictures of her children on Instagram. Despite comparatively less information available about Jenna's father, it is for sure that he is proud of his daughter's success.
Recommended: Sophia Lillis' Parents: Learn About Her Family Life Here!
Jenna is grateful for experiencing success at a ripe age. However, the talented actress from the hit Netflix series Wednesday faced some challenging moments. The capable figure is acing her craft as time passes, all thanks to her hard work and dedication, not forgetting her family's continuous support and help.
Jenna Ortega's Mother, Natalie Lopez Ortega, Holds Thousands of Followers on Instagram!
While some celebrity parents want their privacy back, don't get us wrong, Jenna Ortega's parents prefer their private life back. Jenna's mother, Natalie Lopez Ortega, became an internet celebrity!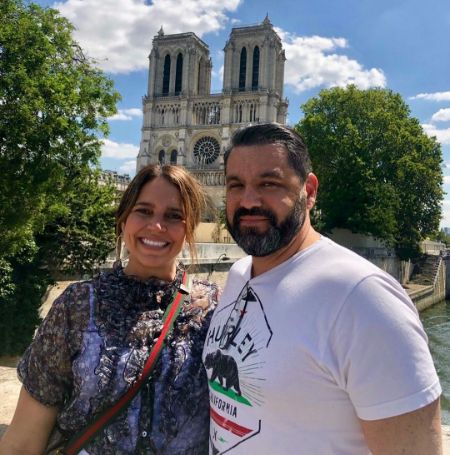 While Natalie, Jenna's mom, relished in her newfound online fame, Edward A Ortega, the father, stays away from social media. However, Edward also appears frequently on his wife's Instagram posts. Moreover, Ms. Ortega holds over 70,000 followers on IG.
Who are Jenna Ortega's Siblings? All Details are Here!
Jenna Ortega's parents, Natalie Ortega and Edward A Ortega welcomed six children. The Insidious: Chapter 2 alum Jenna Ortega was born as the fourth child of her parents. The Yes Day actress was introduced to fame at a young age; hence, she often states her regret in not being able to relish the ordinary childhood and high school experiences, i.e., graduation, prom, etc., unlike her siblings.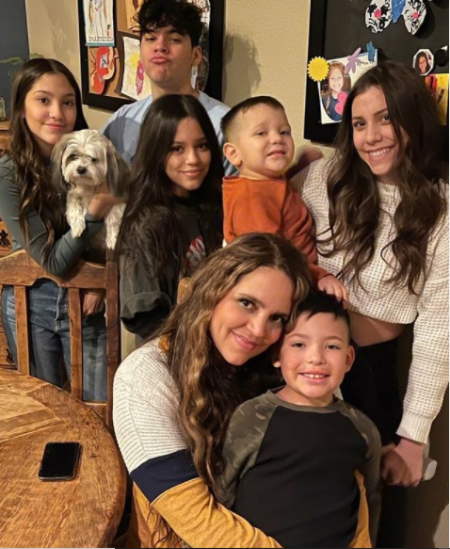 The Babysitter: Killer Queen star Ortega has five siblings: three lovely sisters, Mia Ortega, Aaliyah Ortega, and Mariah Ortega. Jenna's parents named their two sons Issac Ortega and Markus Ortega.
The Ortega family consisting of 8 members, happily resides in Viento Dr, La Quinta. Her eldest sister is already married and has a beautiful son, while Jenna's brother Issac recently walked down the aisle with his girlfriend.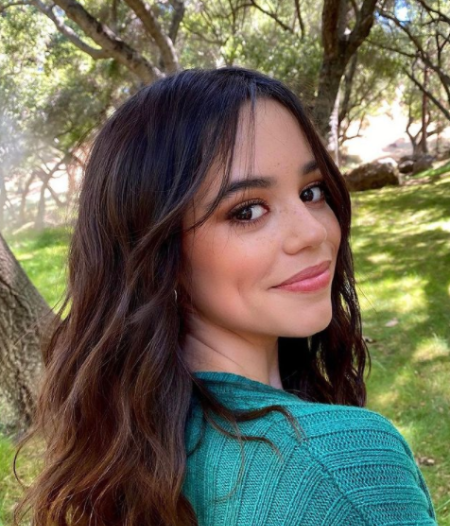 Ortega was a part of the recent Netflix hit family movie Yes Day; no wonder being a part of a beautiful family herself, surrounded by siblings, the actress must've enjoyed working in it.
Jenna Ortega's Career on a Steady Rise!
The aspiring actress also performed in many productions like Wednesday, X, Scream, etc. Let's hope the astounding individual continues surprising audiences with her talents in the coming days.
Recommended: Who are Florence Pugh's Parents? Learn About Her Personal Life Here!
Everybody remembers the young Jane portrayed by Jenna in the all-time hit comedy-drama Jane the Virgin. The aspiring individual isn't so young anymore as she stepped into her early 20s and acing her acting career as an adult.
For more Celebrity-related content, Visit Glamour Fame!
-->