Jennifer Connelly on Working with Tom Cruise: 'I've never seen anyone work harder'
Published Fri May 22 2020 By Eden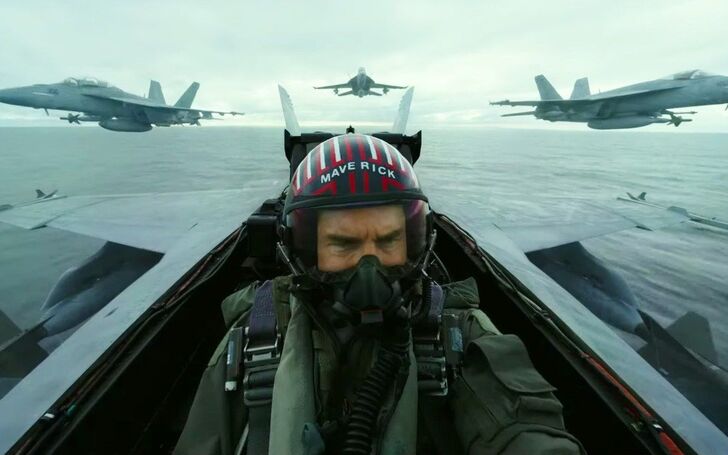 Jennifer Connelly says she's never seen anyone work harder.
Jennifer Connelly carries some high compliments for her co-star. The Academy Awards winner recently talked to Extra about what it was like to collaborate alongside Hollywood icon Tom Cruise.
In 'Top Gun: Maverick,' Connelly, 49, plays Penny Benjamin opposite Cruise, 57, who reprised his character as Maverick from the classic film of the 1980s.
Watch: Top Gun: Maverick (2020) – New Trailer - Paramount Pictures
The movie is currently postponed due to the coronavirus outbreak. Meanwhile, the actress admitted: "I can't wait to see ['Maverick'] myself. Those flying sequences are going to be so extraordinary and I think it is a movie that would be great to see on big screens if and when we can get back there."
Despite a three decade gap between the two films, Connelly claims Cruise's work ethic on set is still admirable. She noted,
I've never seen anyone work harder, be more committed to his work, more devoted to his work. Nothing is taken for granted. Every moment is an opportunity to do all that he can do, to deliver the best thing that he can possibly deliver.
As a matter of fact, Cruise's dedication to his job rubbed off on Connelly slightly. She said, "I've never been more paranoid about knowing my lines. This is a tight ship... It definitely adds a degree of pressure because he's so prepared all the time."
You Might Like: Kevin Smith Claims Tom Cruise As Wolverine Would Make $1 Billion
'Maverick' isn't Connelly's only exciting credit this year. In the small screens, she's starring on the much-anticipated 'Snowpiercer.' Set about seven years since the earth became a frozen desert, the series centers on the remains of humanity that dwell in a massive, constantly running train that orbits the globe.
Check Out: Snowpiercer | Official Trailer | Netflix
'Snowpiercer' is based on a French graphic novel entitled 'Le Transperceneige,' which was also presented as a film in 2013 starring Chris Evans.
"I thought the material was interesting, I thought it had potential to be a fun, exciting adventure of a show," Connelly said. "At the same time, I thought it had some deeper things to talk about. I like that about it."
'Top Gun: Maverick' is expected to hit theaters on 23rd December while 'Snowpiercer' is currently running on TNT.
Visit Glamour Fame for more interesting news of your favorite movies.
-->