Jeremy Clarkson kisses his Girlfriend Lisa Hogan as farmhand Kaleb Cooper
Published Thu Jun 23 2022 By pragya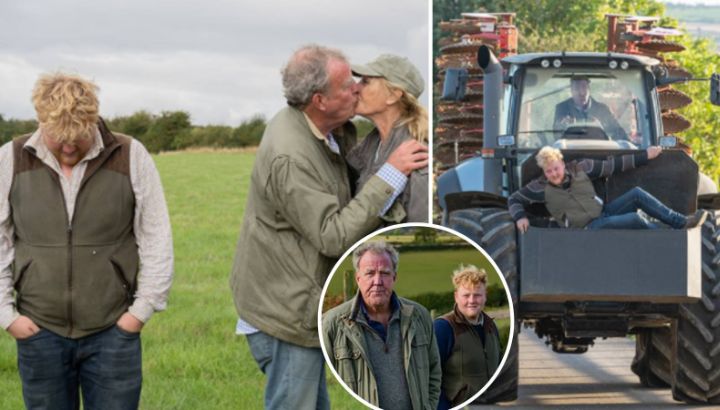 Jeremy Clarkson And his sweetheart Lisa Hogan Shared Romantic Kisses In The First Peek At Season Two of Clarkson's Farm Series!
Jeremy Charles Robert Clarkson, aka Jeremy Clarkson, an English broadcaster, journalist, farmer, game show host and writer specializing in motoring, kisses his girlfriend, Lisa Hogan, an Irish-born former actress and screenplay writer, as farmhand Kaleb Cooper awkwardly averts his eyes.
At the same time, on Diddly Squat farm, in first look pictures for Amazon Prime Video show Clarkson's Farm, which was the first broadcast by Amazon Prime Video on 11 June 2021.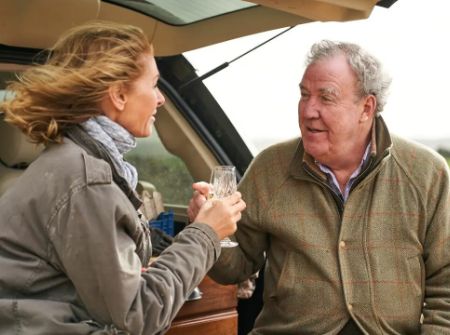 Jeremy Clarkson kisses his girlfriend, Lisa Hogan, as farmhand Kaleb Cooper.
Photo Source: Hello Magazine
Since last year, the Grand Tour host has been filming for Amazon Prime Video's hit, which includes his lover Lisa and sidekick Kaleb land agent Che, and Charlie Ireland and 'head of security Gerald Cooper will also return.
In the photos of the new season, one can see Jeremy kissing his partner, standing in a lush green field. At the same time, Kaleb can be seen shyly looking at the ground as his friends share a passionate moment.
Recommended: Niall Horan Kisses his Girlfriend, Amelia Woolley, in a Bikini!
Moreover, another snap also got spotted where Jeremy gives a thumbs-up, as seen in his Land Rover with Cheerful Charlie and Gerald standing alongside him. Meanwhile, in another image, Jeremy can be seen driving his tractor while Kaleb casually lays in the shovel at the front.
Here Is The Video Where Lisa Hogan Reveals All About Clarkson's Farm And Being Part Of a Blended Family!
The clan keeps a watchful eye on Jeremy and his agricultural antics in Chippin,sidekickg Norton, Oxfordshire in the new series, the. Previously, Jeremy said he is 'delighted' to be back with another series, which will follow him trying to diversify and expand his agricultural knowledge with the help of his no-nonsense farmhand Kaleb.
Also, See: Macaulay Culkin and his fiancee Brenda Song Confirm their Engagement Rumors.
In a video, ''The team is back!' The former ITV game show host said the second series of Clarkson's Farm is confirmed: 'Following the success of the first series, I'm delighted to say that there will be a second series of Clarkson's Farm.' To which Kaleb interrupted: 'You mean, Kaleb's Farm?' Jeremy continued: 'No. The big team is back, cheerful Charlie, Lisa, Gerald and the fetus in the tractor.'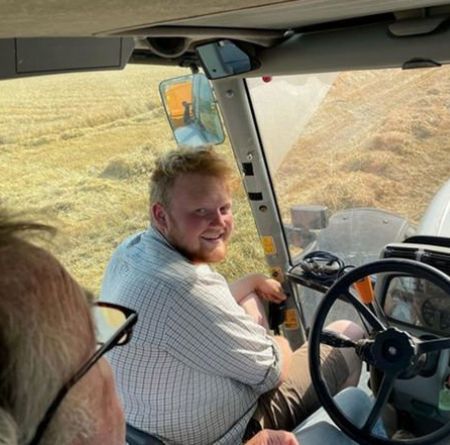 Jeremy Clarkson shares a rare farm update as he talks 'busy night' with Kaleb Cooper.
Photo Source: Daily Express
The first series' fame has made fans fall in love and is eagerly waiting for the upcoming season to air.
For more related information, stay tuned with us in Glamour Fame.
-->