Jessa Duggar's Husband Ben Seewald Shares His Grief of Losing His Grandfather after Thanksgiving
Published Tue Dec 10 2019 By Sea
Ben Seewald lost his late grandfather last month, and he is still feeling the loss.
2019 has been a rollercoaster year for the Duggar Family. Many of the '19 Kids and Counting' kids got pregnant, some lost their unborn children, as well as some adults, and some welcomed new people into their household.
After the Duggar Grandma, Mary, passed earlier this year, another elderly related to the family also lost his life last month. The fifth-oldest Duggar child, Jessa Duggar's husband, Ben Seewald, commemorated his grandfather with a lengthy message on Instagram.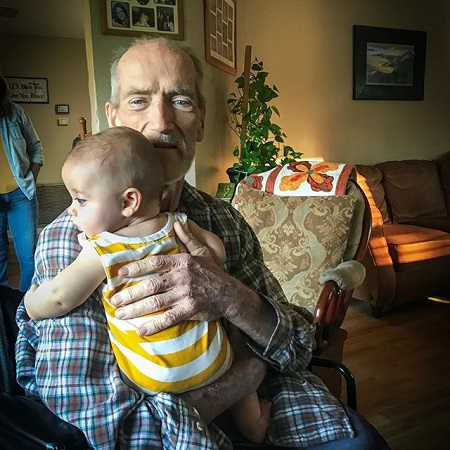 Grandpa Eaton lived a full life.
Source: Ben Seewald, Instagram
As the Duggar Family is known for, Seewald excerpted a paragraph from the Bible that radiated positivity on someone's passing.
"For this perishable body must put on the imperishable, and this mortal body must put on immortality. When the perishable puts on the imperishable, and the mortal puts on immortality, then shall come to pass the saying that is written: 'Death is swallowed up in victory.' 'O death, where is your victory? O death, where is your sting? The sting of death is sin, and the power of sin is the law. But thanks be to God, who gives us the victory through our Lord Jesus Christ." - 1 Corinthians 15:53-57
Prior to the verse, he also voiced how they will meet one day all in good health, while praising the lord for it.
Thankful to have had time together over Thanksgiving. Special moments. We love you, Grandpa. You are missed, but I believe we will meet again before long, with both of us in perfect health, and sing together the praise of our Savior who died to cleanse us of our sins reconcile us to God.
Back in June, the family announced the departure of Mary after she passed away in their Arkansas home due to drowning. The next month, an in-law-relative of Amy Duggar, Rebecca Waller, was killed in a car accident after she ran a red light and was struck by two cars this October.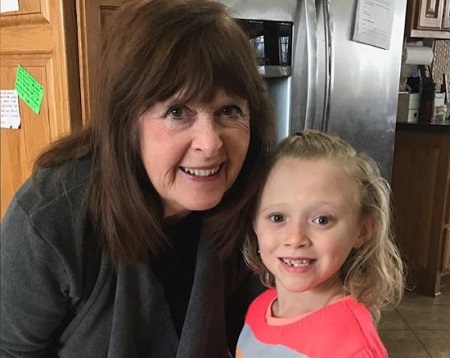 Great-grandma Mary passed away due to accidental drowning in a swimming pool.
Source: The Duggar Family, Facebook
While five Duggar women were pregnant by August, it was a particularly difficult time for Joy-Anna Duggar as she lost a baby to miscarriage in July. She is still processing the loss.
Everything takes time to get through, and this is no exception. As they move on, the family will still feel the grief of losing their loved ones.
Stay tuned and connected to Glamour Fame for more Entertainment updates. This is not the first Duggar content we've presented. Go to the tag links given below for more of their specific content.
-->