Learn the Details of Jessica Simpson's Weight Loss
Published Tue Oct 15 2019 By Sea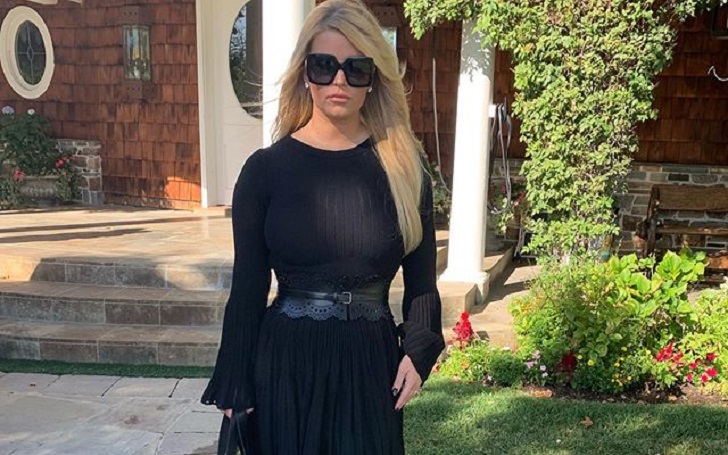 Years of struggles for American singer, Jessica Simpson, ended last month (September 2019) as she celebrated her 100 lbs weight loss with a smashing picture on Instagram. It's an up & down story for the 'Sweet Kisses' hitmaker as she shocked everyone with her transformation.
The change came after training with the celebrity trainer, Harley Pasternak, following the birth of her third child with husband, Eric Johnson. Throughout her weight loss attempting years, she'd face enormous lashes from people about her weight, and even after one phase of loss, she was criticized. Although, some were inspired by her story too.
Simpson Weighed 240 Lbs Before Her 100 Lbs Weight Loss; Pasternak Reveals Her Process
"So proud to feel like myself again."
Source: Jessica Simpson, Instagram
During the pregnancy with her third child, daughter Birdie Mae Johnson, the 39-year-old gained a hundred pounds, which she admits she never thought she would. When Birdie was born on March 19, 2019, an astounding 10 pounds, 3 ounces, everything possibly made some psychological impacts on her.
Following Birdie's birth on March 19, 2019, she became determined to make sure she would look her best when the process ended. Simpson sought help from Pasternak, and fast forward five months; everyone was dumbfounded at the transformation.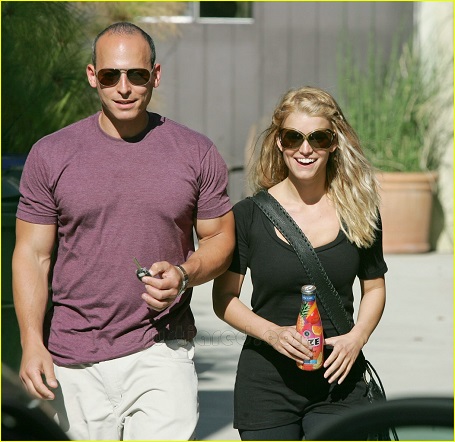 Simpson was an old client of Pasternak for his workout sessions.
Source: Andrew Shawaf/Bauer-Griffin
Pasternak came forward to reveal how disciplined Simpson was in the food she ate during the process. Cauliflower and low-sugar diet are apparently what she ate with almost all her meals. Along with eating a healthy diet, she also did a lot of walking and burning the food she ate as a combo.
For all her efforts, Simpson is proud to have gone through with it and feels even more confident. However, it doesn't mean she would deprive herself of the food she wants to eat every now and then.
The 60-Pound Weight Loss Story Back in 2012; Then Second Pregnancy Arrived
The 'Irresistible' singer gained weight in all her pregnancies, which seems to be a bit disheartening. The first case of weight gain was when she was pregnant with her first child, daughter Maxwell Drew Johnson. She'd gained 70 pounds until the birth of Maxwell on May 1, 2012.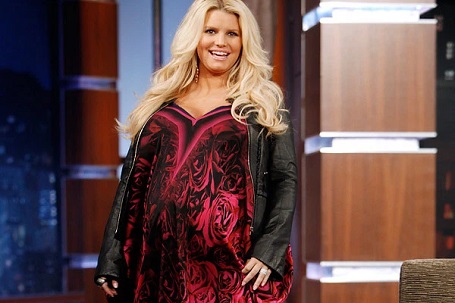 The first child resulted in a 70-pound weight gain.
Source: Randy Holmes, ABC
In order to help Simpson lose her weight, 'Weight Watchers' approached her well before Maxwell was born. After she was born, she signed with them as a spokesperson vowing to use their diet plan in order to lose the gained amount.
Pasternak was the trainer back then too, and as you'd expect, she did lose a lot of her body fat. She lost 60 pounds six months back then, just 10 lbs shy of her gain amount. A strict, Weight Watchers-controlled diet and workout sessions four times a week did the trick. The first show with her aired in September 2012, but she announced her second pregnancy in later in December.
Following the announcement, she stopped the dieting with 'Weight Watchers' and gave birth to her second son, Ace Knute Johnson, on June 30, 2013. She again gained weight but never revealed the number. Despite not working with 'Weight Watcher', she did do those workout sessions to keep herself in shape. Still, she supported and used their suggested diet.
There was Johnson in support of her this time and also a personal trainer other than Pasternak. She trained three times a week and went on walks with Johnson. "tried to get 8,000 to 10,000 steps a day. I wasn't trying to lose weight. I didn't mind gaining weight." She did it just to be happier. Soon after, though, she started training with Pasternak four times a week, and it paid off. She went back to shape and showed off her post-baby body later on.
Faced Criticisms and Concerns from Fans During Her Weight Gain Stints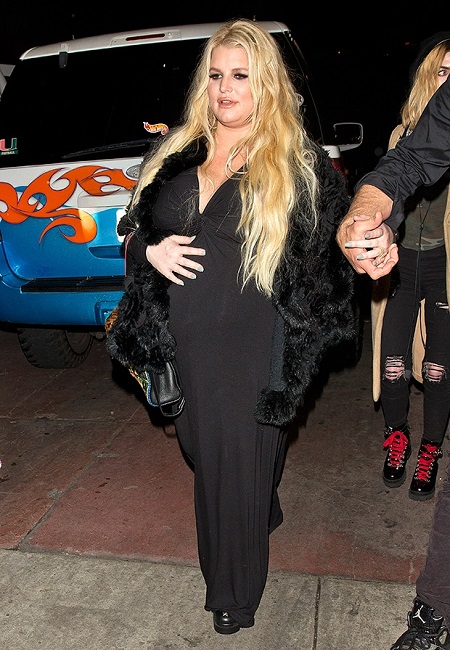 Among the various criticisms she faced, she was called names after gaining weight.
Source: Splash News
From her first years of weight gain, there were numerous critics calling her name and concerned fans as well who wanted to see her at her best physical form. She was obviously well aware of that, but she wasn't going to fall into their tantrums. She decided to do what felt the most comfortable. That, however, was staying healthy.
People are going to talk about this, no matter what. I might as well choose to live a healthy lifestyle. It does get old having people harping on how much you weigh or your body after pregnancy. I need to feel comfortable in my own skin. People are going to pick me apart, no matter what I do. I'm always going to have critics out there who will make a story out of something.
Following the new change, she also decided she was not ready for another child again. But she did not deject the idea of bringing another child to her brood and "would never say never".
Accordingly, we did witness another transformation during her third pregnancy, but she did persevere and is back to her best form yet.
Visit GlamourFame for more Entertainment news on your favorite celebrities.
-->