Jill Duggar Fires Back At Fans Who Roasted Her For Killing a Bee
Published Tue Apr 16 2019 By Andrew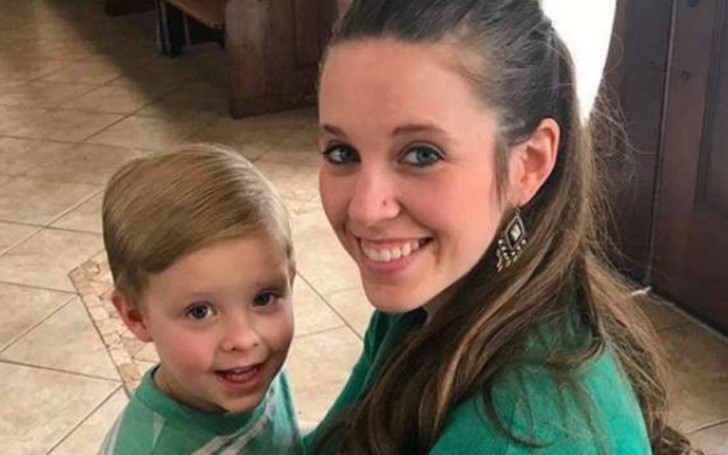 After she was roasted for killing a bee Jill Duggar fires back at fans.
The Duggar family has been in the limelight for quite a while now and fans have been following the famous family for years. In fact, it's quite hard to get your head around how quickly they all grew up.
One of the daughters of the family, Jill Duggar has gathered substantial fan base over the years, and it seems her followers have only grown in number since she and controversial husband, Derick Diwad were dismissed from 'Counting On'.
Ranging from a variety of events from her family recipes to stories of her two sons, fans are always anticipating the next online post of Jill. However, anything the Duggar family members post as of late comes under fire.
Jill Duggar, her husband, and kids.
Source: The Hollywood Gossip
Jill possesses quite a candid side when it comes to sharing information on social media with her followers, allowing them to take a sneak preview into the private happenings of her life. Recently, she took to Instagram to share an entire post dedicated to her hatred for "flying critters."
Her controversial photo ensemble comprised of two photos; one with a fly swatter and two dead wasps while another showcased her holding the swatter with a look of total displease. And of course, she added a caption to explain the exact scenario.
It didn't take long for negative thoughts on the photo set to circulate in the comment section.
You may also like: Michelle Duggar Provides Marriage Advice for Newlyweds
One fan commented,
"Bees are precious and useful. Please don't kill them,"
Many others had comments aligning to the same thought pattern. Another criticized Jill's hard pro-life stance, maintaining,
"Also it's amazing that someone so aggressively pro-birth is super chill about killing a bunch of 'God's creatures'."
While Jill typically doesn't say much when she's under fire online, she did take to her Instagram to address the hate this time.
Jill started,
"Y'all, seriously?! If it's in my home it's trespassing,"
She wrote,
"And I got stung by a bee once on my foot and was on crutches for 3 days! Literally had to crawl everywhere! No joke! … I'm not anti-bee, just don't like them close to me!"
Nonetheless, some fans came to the defense of the reality star. Following previous trends, certain fans stood by the side of Jill.
Don't miss: Jinger Duggar Defies Parents As She Announces Support For Trans Community
One fan defended her by agreeing,
"Same! I do not do bugs! I have a rule, you stay outside I'll leave you alone,"
Although there are a lot of negatives surrounding the post of Jill, it surely doesn't mean that she doesn't have any supporters. It seems as if anything the Duggars do as of late is surrounded by controversy.
-->