Jim Parsons Says The End Of 'The Big Bang Theory' Hasn't Sunk In Yet
Published Wed Jun 26 2019 By Travis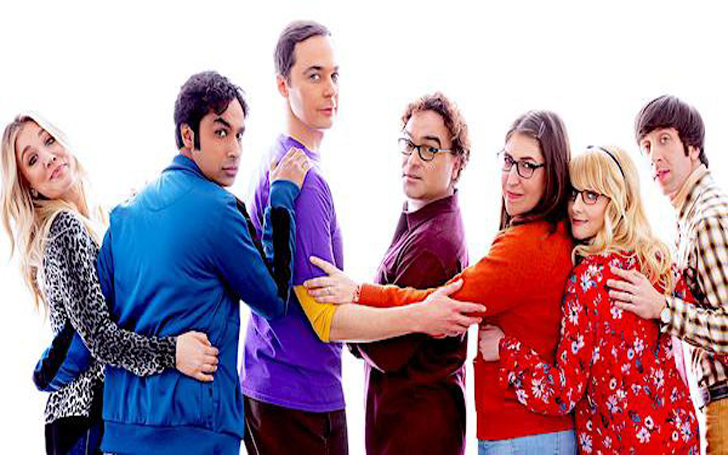 Big Bang Theory ended, but Jim Parsons says it hasn't sunk in yet.
12 seasons and 279 episodes later the hit series and massive rating juggernaut for CBS ended its run to the dismay of fans worldwide.
The series which won 7 Emmy out of 46 nominations was one of the biggest winners for its time slot for over 12 years. The Big Bang Theory provided a routine and structure to the lead actors of the show for more than 12 years and now that the show is over it is bound to create some issues for the people involved.
Jim Parsons, as it turns out, is not feeling much about the end of the series, as he says, the end of the show hasn't hit him yet.
The 46-year-old actor is an award-winning actor in movies as well as TV, but he said that the show provided a certain amount of stability that most people look for in most of their professions.
Over a month and ten days ago, the show ended its run, and finally, Jim Parsons talked about the conclusion of the show. He said;
It hasn't really hit me yet, completely, that it's over. Mostly because the way our schedule worked for 12 years, this was an actual break that we had. I'm looking forward to September where I'd normally be working, and we'd start airing. That's when I think certain things will start hitting me.
It is only natural for the award-winning actor to think that they are currently on a break because that is the routine he lived by for over 12 years. And he is correct when he said that the certainty of the show ending would hit him once September arrives and he won't be making his way to CBS' lot to film another season of 'The Big Bang Theory'.
Parsons also talked about how the cast of the show still talks to each other in texts, but it is mostly "stupid day-to-day stuff." Nothing severe or the show ending is the topic of discussions for the gang who have known each other for more than a decade. He also said, "It's like anything else in life when you can't imagine how it's going to be until you get there."
Watch: The cast of The Big Bang Theory thank the fans after the filming of season 12 (the final season)
The feeling that Jim Parsons is going through is most probably how Hugh Laurie or the cast of 'Friends' felt after their respective shows end. At a certain point, you squeeze every ounce of the juice from the character you are playing that there is not much left to do but go. Jim also revealed, he felt like he did everything he could with the character, but even though the fans are disappointed, it was time to leave.
I played the s**t out of that character, and some people could have done it longer probably -- I don't mean our show, but this relationship with the character. But I feel like we really wrung that material for what it was.
Like mentioned above, Jim talked about how the longevity and routine was something that was both rare and extremely unique in a profession like acting where actors move from one job to another.
No matter how successful you are, even if you're a huge success in movies, you don't get to check into the same parking space for 12 years. This is not how someone in a creative profession normally gets to behave. Most human beings crave that structure, so I can see how it causes some hurricanes in the heart.
When a body and mind is used to a specific regiment and daily routines, it is hard to get rid of, and it is understandable how Jim Parsons still doesn't feel like the show has ended. But when September rolls in, it will be a unique experience for both Jim Parsons and all the fans of 'The Big Bang Theory', who will be without a new episode of the show in fall for the first time in 12 years.
-->