Is JoAnna Garcia Swisher Still Married to Nick Swisher? Details on Couple's Relationship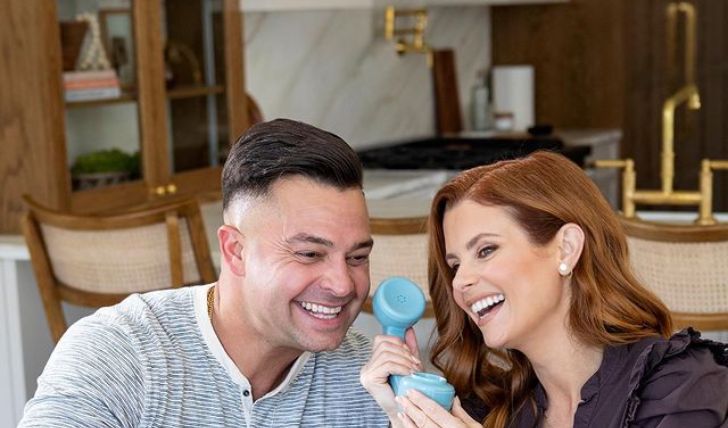 Inside JoAnna Garcia Swisher's marriage with Nick Swisher: Complete story here!
Best known for headlining role as Maddie Townsend in Netflix romantic drama Sweet Magnolias, JoAnna Garcia Swisher is an actress and wife to former baseball outfielder Nick Swisher. Most of you might recall the actress from Nickelodeon's Are You Afraid of the Dark? But before becoming a star with the horror anthology, Garcia had minor roles in Second Noah and SeaQuest DSV.
Born on August 10, 1979, in Tampa, Florida, Garcia started her acting venture at the age of 10. Her notable credits include Freak and Geeks, Reba, Once Upon a Time, and The Astronaut Wives Club. Garcia sparks headlines again as Sweet Magnolias returns for its second season. Swisher is being inundated with attention for another account as the actress reveals she has become an aunt to adorable twins.
Inside JoAnna Garcia Swisher and Nick Swisher's marriage!
With strings of starring roles in shows and films, Garcia is a star in her own right, but did marrying a better-known personality overshadowed the actress's career? One might think so, but Swisher has, regardless, built her spot back in the glamour world with Sweet Magnolias, where she is portraying an estranged wife with three children. Unlike her reel life, JoAnna pretty much leads an ideal married life.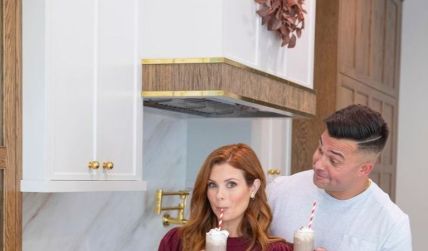 Garcia and Swisher tied the knots after a year of romance. Photo Source: Instagram
The Freak and Geeks actress married former baseball player Nick Swisher in 2010, after over a year of romance. The couple met via a mutual friend, and Garcia says it wasn't love at first sight or first date, but the second date turned out to be a charm. "It certainly wasn't the first type of profession for a guy that I wanted to date," Garcia once revealed, adding, "but the second I met him, I went to go see him play a baseball game, and I thought, 'Wow, he's just refreshing, and he's kind."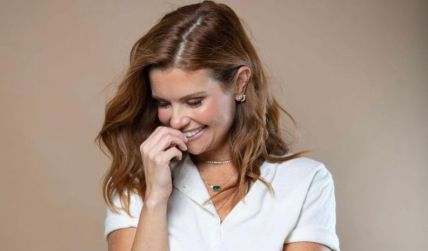 Garcia and Nick are parents to two daughters.
Photo Source: Instagram
The couple walked down the aisle in December 2010 in a star-studded ceremony that included names like Reba McEntire, Jamie-Lynn Sigler, Alex Rodriguez, Johnny Damon, and Lance Bass. Garcia and Nick welcomed their first daughter, Emerson Jay, in May 2013 and another, Sailor Stevie, in June 2016.
Don't Miss: Is Tom Riley Married? Details on Actor's Dating Life Here.
The pair's marital life may be seemingly perfect to spectators, but the retired baseball player feels it's yet to be complete. In an interview, Swisher says a baby boy Swisher would complete the pack. "I keep trying to tell her, like, 'What do you think, something different is going to come out of here," the MLB alum shares.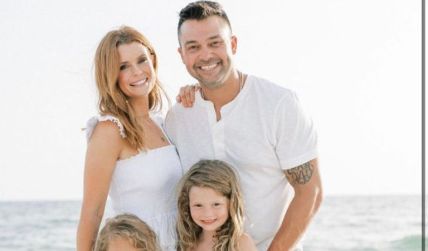 JoAnna was briefly engaged to Trace Ayala.
Photo Source: Instagram
The Nickelodeon's alum gushes about the special father-daughter duo and reveals how her little girls have softened the former MLB star. Before Swisher, Garcia was briefly engaged to Justin Timberlake's best friend, Trace Ayala. The former couple dated for two years before announcing their engagement in 2008.
Learn more about JoAnna Garcia Swisher's husband, Nick Swisher!
Nick Swisher, 41, is a native of Columbus, Ohio. Nick followed into his father, former baseball player Steve Swisher's footsteps, and started his athletic career at a young age. Nick was drafted 16th overall in 2002 by Oakland Athletics in 2002. He made his professional minor league debut with the Vancouver Canadians in 2002 and his MLB debut with Oakland Athletics in 2004.
'Sweet Magnolias' premiered on February 4.
Source: Netflix
During his rookie year in the Athletics, Swisher finished 6th in the American League Rookie of the year. In his 12 years long baseball career, Nick played as a switch-hitter, outfielder, and first baseman in five different franchises, Athletics, Chicago White Sox, New York Yankees, Cleveland Indians, and Atlanta Braves.
Recommended: Who is Martine McCutcheon's Husband? Detail About her Married Life and Relationship.
Netflix's viewers couldn't help but adore the MLB alum when he made a funny cameo appearance in his wife's starrer Sweet Magnolias. Season two of the Netflix series premiered on February 4, and episode 8, titled The Rules of the Game, showed Swisher as a smooth-talking party guest.
For more information and news on your favorite stars, stay connected to glamour fame.
-->