Jocelyn Wildenstein's Plastic Surgery: All Details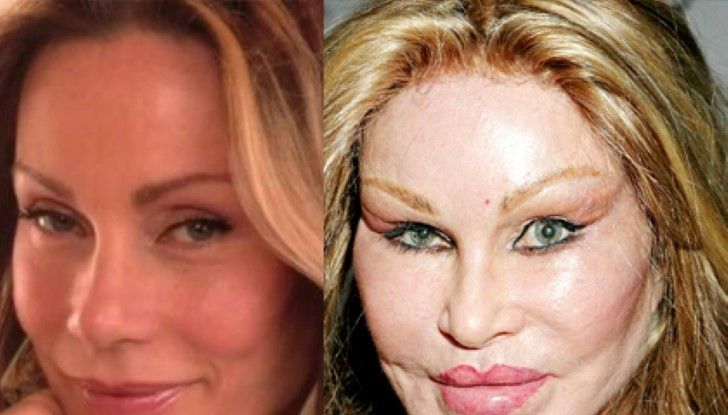 Complete report on Jocelyn Wildenstein's plastic surgery: Know it all here!
The face of the world's worst plastic surgery case scenario, Jocelyn Wildenstein has gone from being an attractive young woman to treating her face like a piece of furniture and hence becoming the epitome of failed plastic surgery.
She went on to become a known socialite despite her humble roots when she started dating Swiss Cyril Piguet. Continue reading to know the full story behind the socialite's plastic surgery odyssey.
Jocelyn Plastic Surgery: How It Began?
Once a billionaire and now broke, Jocelyn reportedly spent her riches on the extensive list of plastic surgeries and inessential luxuries. She married the billionaire art dealer Alec Wildenstein and was called the Bride of Wildenstein.
Jocelyn's obsession with plastic surgery started when she and her late ex-husband got their eyes lifted.
Photo Source: Pinterest
A year into their marriage, Jocelyn told a source that her expense for the average months crossed a million. soon reports of crisis between the couple went public.
Alec reciting the whole story to a source said that the plastic surgery was a joint venture for the couple at first, they both had their baggy eye lifted at first but little did Alec knew that it was the beginning of Jocelyn's crazy addiction.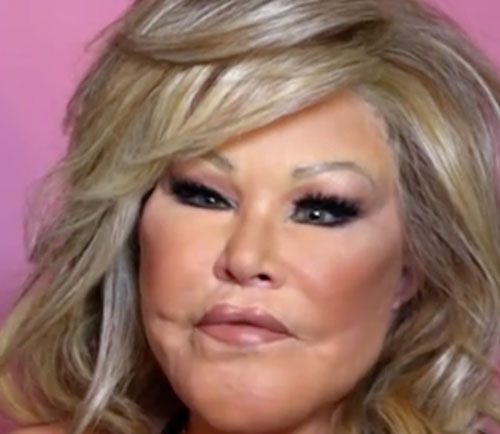 Jocelyn Wildenstein is reportedly trying to achieve perfect eyes like the lynx cat.
Photo Source: D Listed
The late businessman addressing his wife's strange addiction says; "She was crazy, I would always find out last. She was thinking that she could fix her face like a piece of furniture. Skin does not work that way. But she wouldn't listen."
Recommended: What is Holly Sonders' Net Worth? Find All the Details Here
Jocelyn's friends claimed that she was trying to look like a lynx, a jungle cat that had perfect eyes. Her fanaticism soon destroyed her marriage and it saw its end with charges of adultery, gunplay, and whatnot.
Jocelyn Wildenstein's Extensive Plastic Surgery!
The former socialite has always been skeptical of letting her plastic surgery obsession out in the public and which is why she is still in constant denial of it in front of the media.
But the former billionaire recently admitted to having some features fixed but still disagrees with the obsession theroy.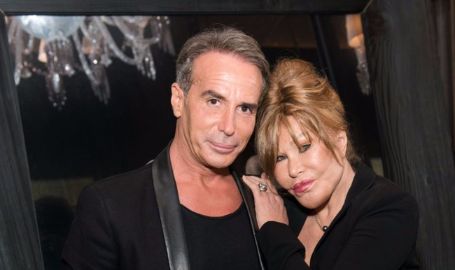 Jocelyn Wildenstein told in an interview that she is not quite done with plastic surgery yet.
Photo Source: Forward
Also referred to as "Catwoman," Jocelyn hasn't given any description of the surgeries that she has gotten, experts are of the opinion that she has had upper and lower eyelid surgery, face-lift, cheek implants, lip injection.
Even though her swollen face may suggest otherwise, the 75 years old has stuck to her theory that her late ex-husband had exaggerated the story and now after being under media's scrutiny and criticism for years, Jocelyn quotes "I have nothing to prove. In the end, I don't care."
For more information and news on your favorite stars, stay connected to Glamourfame.
-->