Joel Osteen Divorce Rumors - What is the Real Truth?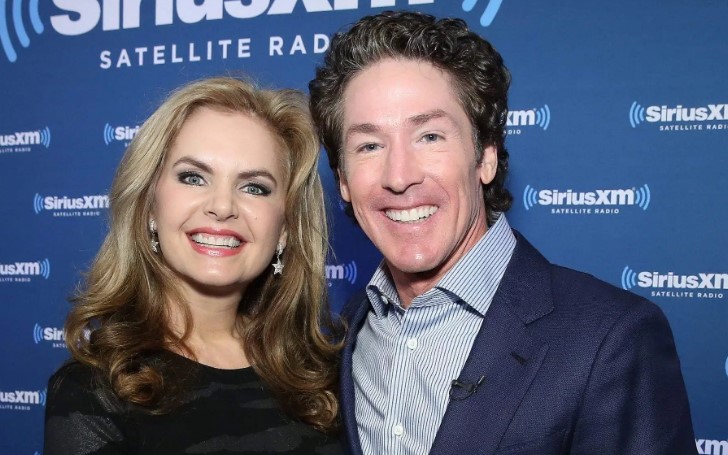 Joel Osteen is one of the America's most loved televangelist and a Christian minister. Moreover, he is a best selling author.
While his credibility is unquestionable, Joel's wife, Victoria Osteen, is doing equally good in the same field. Victoria, 58, is a co-pastor of Lakewood Church in Houston, Texas.
The whole family of Osteen dedicated their life in the service of god; Even Joel's father, John Osteen, served as a pastor for whole his life. But recently, and time and again in the past, the couple has faced rumors of getting divorced.
Are Jonathan Osteen And Victoria Osteen Divorced?
No, it's nothing but false rumors spread around the internet. The couple shares a understanding relationship and all the speculations of them getting divorced are nothing but a hoax.
Also See: Does Jonathan Osteen Have a Wife? Get Details of His Relationship Status!
The couple has faced these allegations of them getting divorced time and again, most probably from people who can't stand their success. The couple is together for more than three decades and shares two children.
How Did the Joel and Victoria Osteen Meet?
Every courtship has some story to tell, even for this couple the tale of their love is fascinating. In an interview given by Victoria for the ABC13, she let it all out how they met and what it was like when they first struck their eyes.
According to Victoria, which goes back to 1985, Joel walked into the family-owned jewelry store. And she thinks her life kind of changed from the exact moment when Joel entered.
Joel was not a minister back then but did a television production. Victoria described Joel as a 'always happy person,' 'always grounded,' who loved his family.
Victoria went on length to describe what she felt when she saw Joel for the first time. In short, Victoria fell for Joel the moment she saw him and described him as a perfect man. So, that's how they really fell in love and decided to tie the knot after two years of their courtship in 1987.
Now the Osteen family enjoys a very blissful life, and Victoria could not be any happier. Her two children, Jonathan Osteen, 24, and Alexandra Osteen, 20, are her biggest power, and her husband is her biggest support.
To People Who Still Not Convinced, Joel and Victoria Still Preach Together
Joel and Victoria are as together as they can be; the couple is not only bound by their marriage but work too. The two are often seen preaching together, the last time they walk together to preach was in 'Night of Hope with Joel and Victoria.'
The couple travels together, work together, and balance their work and life perfectly. To make the bonding stronger, son, Jonathan, joined the team as he preached for the first time on Father's Day weekend of 2019.
All this means nothing, but the couple enjoys a happy marriage life, and the whole family is just supportive of each other. We don't think there will be a time; the two will even decide to be cross with each other, let alone going for a divorce.
To know more about your favorite celebrities' lifestyle, stay tuned to Glamourfame.com, and don't forget to sign up for the newsletter.
-->