John Goodman Weight Loss - How Did the Actor Lose Weight?
Published Mon Mar 30 2020 By Bran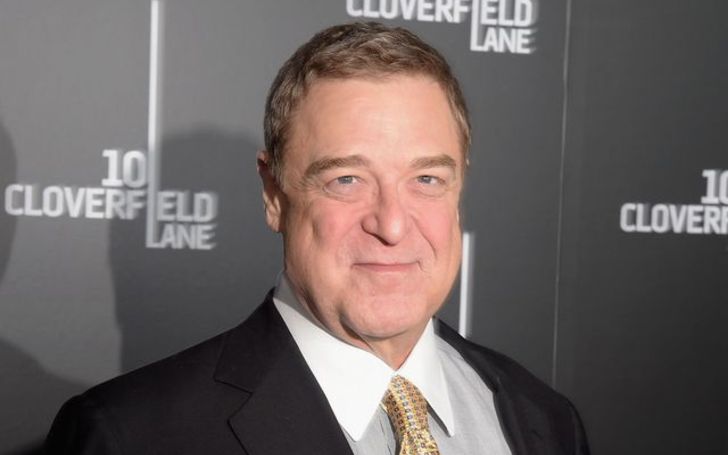 It is obvious that losing 100 pounds is no joke. Let's see how John Goodman managed it.
Veteran John Goodman is a reputed artist in the American entertainment industry, famous for his television roles in 'Roseanne', 'The Conners', and filmography credits in 'O Brother' and 'Always.' Surprisingly, the Missouri born actor is also a Golden Globe Award winner, which speaks volume about his stature.
Well, the 67-year-old is a married man to wife, Annabeth Hartzog, and has one child. His contributions to Hollywood are quite evident to everyone since he's been active in the industry for more than four decades now with more than sixty overall credits. Throughout his career, he experienced many ups and downs, which definitely includes the massive transformation he went through a weight loss experience back in 2015.
Goodman, who weighed more than 400 pounds in 2010, burnt the midnight oil for an extended period to lose some weight. Apparently, his hard work paid off, resulting in his weight being 300 pounds today. So without wasting much time, let's find out how did The Babe actor manage it!
Reason Behind Goodman's Gained Weight
John Goodman wasn't in a desirable outlook when he left Roseanne. The actor himself admitted how he resents the period as it was that time when he didn't care about anything when it came to food, resulting in increased weight.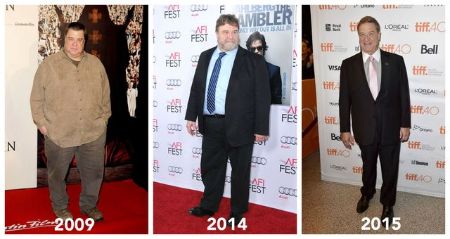 John Goodman managed to lose around 100 pounds with intensive workouts and diets.
Photo Source: Pinterest
Surprisingly, the actor always wanted more of something to fill in an emptiness inside him.
"For me, it was probably just a fear of not being good enough, not being worthy of what I was getting."
To fulfill his mental void, he considered food as a solution and would eat another pork chop or a drink, which he still regrets to date. It was that consistent cycle that causes him to push around 400 lbs by 2011.
Goodman Took Things Seriously and Sacrificed Alcohol
John Goodman's weight hit the 400 lbs mark by 2011, and it was then where it hit him how it could cause serious danger to his health and lifestyle in the days to come. Before he used to take three months out, lose around 60-70 pounds but again go back to his old habits and gain weight, but this time he took the issue seriously.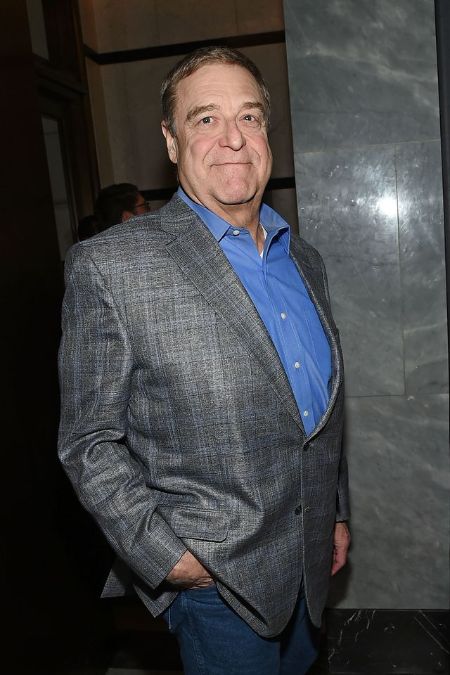 John Goodman weighed around 400 lbs in 2011, which made him reconsider his lifestyle.
Photo Source: Pinterest
The way the Hollywood star took matters this time was quite impressive as the first thing he did was to quit drinking. He knew that it was one of the vital reasons behind his gaining weight. It's no rocket science that for someone who was addicted to it, it was a tough job to quit alcohol all of a sudden, but kudos to his determination, he did it.
A Personalized Diet and Portion Control
After passing the first step of quitting alcohol, the millionaire actor, John Goodman, focused on portion control. In fact, he prioritized reducing his regular sugar intake in the first place, which proved pivotal in his weight loss journey.
Also See: Full Story on Weight Loss of the talented Maria Torres.
Goodman, also an American Comedy Award winner, used to shove everything in his mouth back in the days. So, following a diet plan was no cakewalk for him; yet, he integrated that into his habit with a completely brand new diet into his lifestyle. Interestingly, his new plate is comprised of lean proteins, fruits, vegetables, and protein shakes.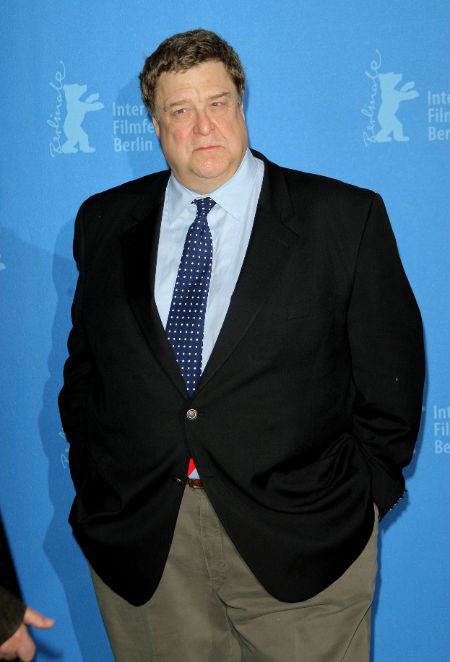 American actor John Goodman integrated lean proteins and salads into his diet to lose weight.
Photo Source: The Sun
Everyone is aware that following a strict diet and routine like Goodman did in his weight loss journey requires great motivation. Well, the television star found a purpose in his life and wanted to live better and longer with his beloved wife and child. In an interview with Men's Health, he said how the weight-loss goal meant to live a 'life of rehab' but it's a 'labor of love.'
Goodman's Constant Workout and Exercise
The key to getting a good shape is the perfect combination of the correct diet and workout schedules. In order to maintain that, the Roseanne star hired a personal trainer, Mackie Shilstone, to help him adapt to proper exercises in his life. Initially, the actor used his arthritis in his knees as a crutch to skip his exercises. However, the professional gym expert helped him with several low-impact exercises for his well-being.
John Goodman hired a trainer named Mackie Shilstone to help him lose weight.
Photo Source: Celebrity Fitness
Thanks to Shilstone's insight, Goodman started working out six days a week and slowly grew fond of it. Impressively, his gym routines include regular cardio workouts and boxing. Luckily, after more than a year of sheer determination and adaptation to an improvised lifestyle, the actor managed to lose around 100 pounds.
You May Also Like: How to dress for your body size?
Although he lost that much, he still isn't done with the process. In fact, the actor considers the weight loss journey as an ongoing process for the rest of his life. Goodman will continue to do everything as long as it is healthy and right, and that is right, there is an inspiration for everyone who is skeptical and unconfident over their respective weights.
For more news and updates about your favorite stars, please stay connected with us at Glamour Fame.
-->