John Reed Loflin: Unveiling the Journey of Love and Commitment as Rebecca Robertson's Husband
John Reed Loflin is known for his role as the husband of Rebecca Robertson, a cast member of the popular TV show Duck Dynasty and the foster daughter of Willie Robertson. While his professional career is centered around his role as a manager and president at McCorquodale Transfer in Monroe, John Reed gained recognition and fame through his connection with the Robertson family.
His association with the prominent reality TV family has brought him into the spotlight and garnered attention from fans of the show. As a result, John Reed Loflin has become a recognizable figure in the public eye.
Proposing Love of Life, Rebecca Robertson
Rebecca Robertson and John Reed Loflin's love story began at the Voodoo Music festival on Halloween 2014 in New Orleans, where they first crossed paths. Although they initially started seeing each other a month later, it took John more than a year to realize that Rebecca was the one he wanted to spend the rest of his life with.
On December 31, 2015, he made a memorable proposal, presenting Rebecca with a stunning 14-karat gold opal ring adorned with delicate diamonds. The ring, designed by Lindsay Lewis, a jewelry designer from Chicago, marked a significant milestone in their relationship and symbolized their commitment to each other.
John Reed Liflin and Rebecca Roberston Wedding Ceremony
In 2016, John Reed Loflin and his longtime girlfriend-turned-fiancée, Rebecca Robertson, tied the knot in a beautiful wedding ceremony. The lavish event took place in December of that year in Mexico, with close friends and family members in attendance.
Rebecca's father, Willie Robertson, who is the CEO of Duck Commander and a former star of the A&E reality series, had the honor of walking her down the aisle. Rebecca looked stunning in a Sherri Hill gown, featuring a sheer overlay duster tied in a bow at the front. The wedding was a joyous celebration of their love and marked the beginning of their married life together.
How Many Kids Does John Reed Loflin Have?
In their journey together, John Reed Loflin and Rebecca Robertson experienced the joy of parenthood when they welcomed their first child, a son named Zane Israel Loflin, on January 11, 2019. The proud parents shared a tender moment as John rested his head on Rebecca's shoulder while she lovingly gazed down at their sleeping baby nestled on her chest.
John announced the happy news and revealed their son's name through a social media post. Baby Zane arrived at 1:27 a.m., weighing 6 pounds 14 ounces. The announcement of Rebecca's pregnancy had brought excitement not only to the couple but also to Rebecca's mother, Duck Dynasty star Korie Robertson, as shown in a snapshot that included family members Mary Kate, Bella, and Sadie.
Welcomed Second Child, Holland Loflin
Rebecca Robertson, known for her appearance on the reality show "Duck Dynasty," recently announced the arrival of her second child, Holland with husband John Reed Loflin.
Taking to her Instagram account, she shared adorable photos of her baby daughter, who was pictured enjoying a cozy Christmas morning at home following her mother's hospital release.
Rebecca expressed her joy in a statement, mentioning that her daughter was born on Christmas Eve and weighed 7 lbs. Her sister Sadie and mother Korie also expressed their love and excitement for the new addition to the family. The news brought a sweet surprise and happiness to their holiday celebrations.
What Does John Reed Loflin Do For Living?
John Reed Loflin has accumulated a substantial wealth, surpassing the fortune of the Robertson family. Currently serving as the President of McCorquodale Transfer in Monroe, Louisiana, he has been associated with the company since 2017.
Prior to this role, he held the position of Maintenance Manager at North East Louisiana Wholesale Oil and Gas Co. in Monroe, Louisiana, from 2012 to 2014.
Following a one-year hiatus, he joined McCorquodale Transfer in Birmingham, Alabama, in 2015 and continued there until the autumn of 2016. With his successful career and business endeavors, Loflin has achieved financial prosperity.
Know About John Reed Loflin's Wife, Rebecca Robertson
Rebbecca Roberston is an American TV personality and fashion desinger. Born in Taiwan, she gained prominence as a member of the Robertson family, known for their appearance on the popular show "Duck Dynasty."
Rebecca's connection with the Robertsons began when she lived with them as an exchange student and later became their foster child. Her dynamic personality and unique sense of style have captured the attention of viewers.
With a passion for fashion, Rebecca aspires to make her mark in the industry as a designer. Through her appearances on reality television, she has garnered a dedicated following and continues to explore new opportunities in the entertainment world.
Net Worth of John Reed Loflin in 2023
For Sure, John Reed Loflin has rose to promience as the husband of the Rebecca. However, with his hard work and talents, he has amassed a huge amount of fortune. As of 2023, his net worth is around $1.5 Million.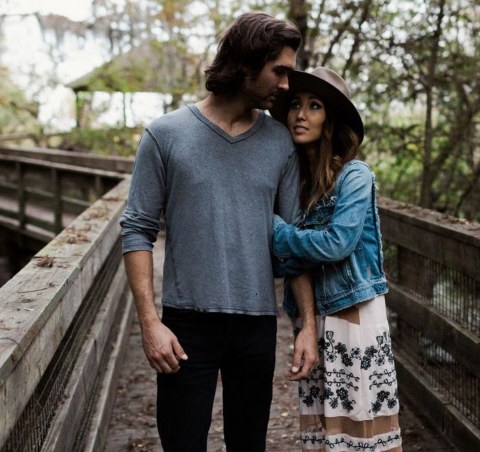 He has gathered all of his fortune through his incredible career. Currently he is serving as the President of McCorquodale Transfer and is earning a huge amount of wealth. His estimated annual income is over $150,000. On the other hand, his wife, Roberston has net worth of $500,000.
Born in Taiwan, she became a member of the renowned Robertson family, known for their appearance on the popular show "Duck Dynasty." Rebecca initially lived with the Robertsons as an exchange student and later became their foster child.
Visit Glamour Fame For More Contents
-->