Who Is Jon Bon Jovi's Wife? How Many Kids Does He Have?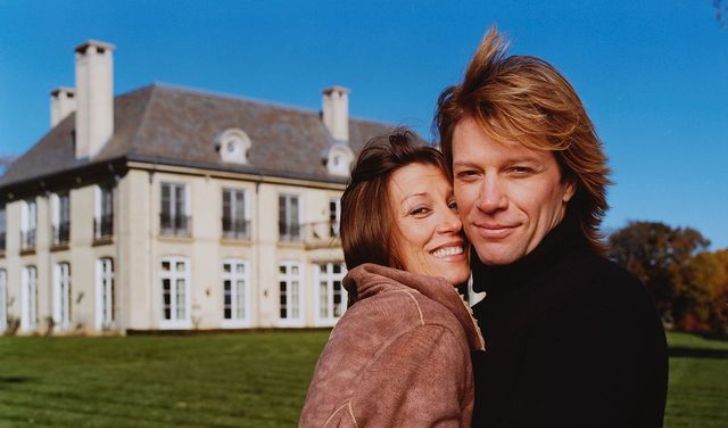 Inside Jon Bon Jovi's blissful married life: Complete story here!
A world-renowned rockstar, known and loved for his evergreen hitmakers Livin' on a Prayer, Runaway, You Give Love a Bad Name, and many more, Jon Bon Jovi is a singer-songwriter, actor, and philanthropist. While Jovi's road to success is a story widely followed and looked up to, fans will be delighted to learn that his personal life has been no less yielding.
John Francis Bongiovi Jr. was born on March 2, 1962, in Perth Amboy, New Jersey, to former Marines. At 13, Jon started exploring his innate curiosity and penchant for music, and by age 21, the rookie had already landed a record deal and had come with a rock band, Bon Jovi. Click here for Jon's net worth details.
Other than his iconic songs and exemplary career, Jovi remains famous among his fans for one more reason; his rugged handsomeness; He has previously been honored as the People's sexiest rockstar and one of the 50 most beautiful people in the world. But shockingly, the former sexiest rockstar has been with only one woman all his life. Jovi is happily married to Dorothea Hurley, his high school sweetheart.
Inside Jon Bon Jovi and Dorothea's 30+ years of marriage!
The Give Love a Bad Name hitmaker has done anything but give love a bad name. Jovi and Dorothea marked their 32nd wedding anniversary and 40+ years together earlier this year. Jovi and Dorothea's love story is a classic and surely rarely seen or heard in this age. The two met as naive teenagers and witnessed their relationship transcend from friendship to romance.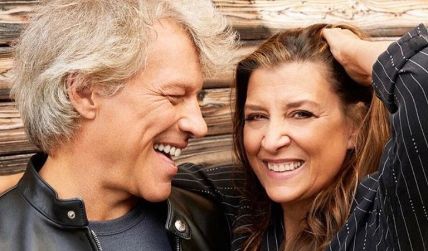 Jon and Dorothea met as high school kids.
Photo Source: Instagram
"I was immediately drawn to her from the minute I saw her, and that never changed," says Jovi. While growing up together in Sayreville, New Jersey, attending the Sayreville War Memorial High School, Dorothea saw the star in making who would be her husband in a span of a decade. Although Dorothea's entire social identity is built around her rockstar husband, she holds a fourth-degree black belt and once used to be a karate instructor.
Don't Miss: Inside Michael B. Jordan and Lori Harvey's High-Profile Breakup.
Jon was already down a few years since obtaining the mega-star status after releasing the band's third album, Slippery When Wet, in 1986, when he impulsively took Dorothea on a secret trip to Las Vegas during one of his busy days touring and married his high school sweetheart at the Graceland Wedding Chapel in April 1989.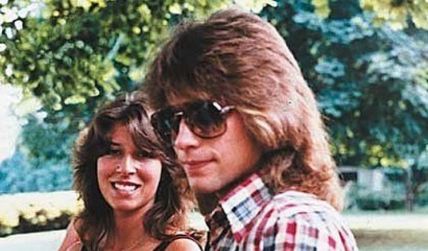 "I was immediately drawn to her from the minute I saw her," Jon.
Photo Source: Instagram
Jovi's immediate attraction to Dorothea might have been a fluke, but the twosome's longstanding marriage results from shared effort and some acquired secrets along the way, and Jovi is not about to gatekeep the tips. "Mutual respect," says the Runaway singer. Jon adds, "Having grown up together and grown together. And we really like each other. We want to hang out."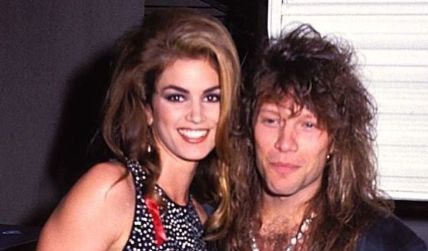 The pair commemorated their 32nd anniversary earlier this year.
Photo Source: Instagram
Another ingredient to a happy marriage Jon cites is "working together." To the world, Dorothea might be Jovi's housewife and the mother of his four children, but to the singer, she has also been a work partner. Dorothea has been helping her husband in his humanitarian initiatives. "It's a partnership," says Ms.Jovi, adding, "When we see injustice or people suffering, you want to help. We're very blessed, and we can do that."
Jon Bon Jovi's children!
The Bon Jovi frontman and Dorothea are doting parents to four, Stephanie Rose, Jesse James Louis, Jacob Hurley, and Romeo Jon, all born between 1993 to 2004. The rockstar offered a glimpse into his tightly knit family during the pandemic when the sudden Covid outbreak disrupted the normalcy but also bought loved ones together.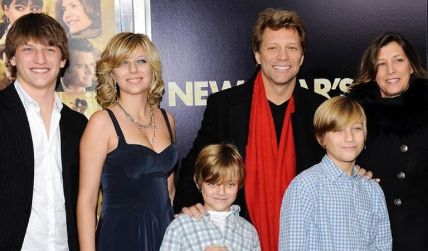 Jovi's second-youngest, Jacob, is dating Millie Bobby Brown. Photo Source: Instagram
Jovi and his wife revealed they were quarantined with their four kids and how the awful time turned into a family bonding break. "We spent more time in that house than we have in over a decade," said Jon. Dorothea adds, "Our focus has always been family first and ensuring that people are doing well." We like each other. We spent a lot of time together, and it was more than we have spent in many years, but it was nice."
Recommended: Is Pedro Pascal Married? Who is his Wife? All Details Here.
Jovi's oldest, Stephanie, is a camera operator on a TV show. Being the oldest of her famous father's broods, Stephanie had largely kept it out of the spotlight except for that one time in 2012 when she was in college and was arrested under the suspicion of a heroin overdose. Addressing the scandalous moment for the family, Jon said, "It's human. This tragedy was something that I had to face, too so we'll get through it."
None of Jon's four kids have walked in his footsteps yet. Source: People
Jovi's secondborn, Jesse, is an entrepreneur in the making. He primarily runs Hampton Water Wine Co, a rose wine brand he co-founded with his dad in 2017. The duo's second youngest, Jacob, is perhaps the best known of the four. Jacob is currently the talk of the town because of his budding relationship with Stranger Things fame Millie Bobby Brown. The Jovi family's youngest, Romeo, is reportedly in high school.
Stay connected to glamour fame for more.
-->