Jordan Belfort Boasts a Net Worth Close to $100 million!
Published Mon Oct 14 2019 By Travis
Jordan Belfort is a known man, someone people know just by reputation and nothing outside of the persona he created for himself. The notorious leader of Stratton Oakmont who was at one point one of the wealthiest people in New York and it was all because of him defrauding thousands of people into buying bad stocks so he can make some quick buck.
Born in Queens, New York City to his Jewish parents on 9 July 1962, Jordan was a seller from a young age. He knew the talent he possessed, and it was the reason he went into the sales business. Jordan worked in a meat corporation, but then the business went under, and he was hired at L.F. Rothschild, where the trainee stockbroker was fired after the Black Monday crash in 1987.
Source: Jordan Belfort
When the father of two was convinced trading stock was meant for him, Jordan started the company Stratton Oakmont. The stock trading company was the reason for Jordan Belfort amassing more than $100 million in total net worth.
Starting Out and Getting Arrested for Defrauding People of Over $220 million
At the age of 25, the leader of Stratton Oakmont was broke, his entire business venture was gone, and the money stopped coming in. Jordan was just fired from a trading firm because of the 1987 stock market crash, but then he started his infamous trading company, which was first only a handful of clients but then took off with hundreds of employees on the payroll.
Jordan was said to be making close to $49 million per year when he was in his late 20s. The stockbroker was using a pump and dump scheme to inflate worthless stocks, buy them cheap, and then dump it when the money is made. This was the scheme which allowed the New York native to own a lavish mansion and a over 150 feet long yacht.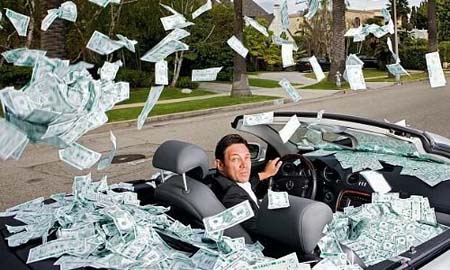 Source: Fin News
For seven years the scam was in full swing when the regulators caught up to the practices of the company and it resulted in the freezing of all of the assets of Jordan and his partners with him getting sentenced to four years in prison and the government making the owner of Stratton Oakmont pay the restitution money to the 1,513 clients the brokerage firm defrauded.
Paying the Fines
Jordan served 22 months of the prospective four-year sentence, and he was made to pay 50% of his income every year to the people he defrauded. To this point, the man's paid about $12 million of the $110 million he was made to pay. According to filings, the self-proclaimed Wolf of Wall Street paid $382,910 in 2007, $148,799 in 2008, and $170,000 in 2009, the time when his probation ended, and the money also dried up.
The government and Jordan negotiated a deal where he will pay $10,000 per month at the minimum for life. If you know of Jordan Belfort, then you probably know the reason why he is still in the news because of all of the money he is still making after getting out of jail.
Writing Wolf of Wall Street, Motivational Speaking and Jordan's Net Worth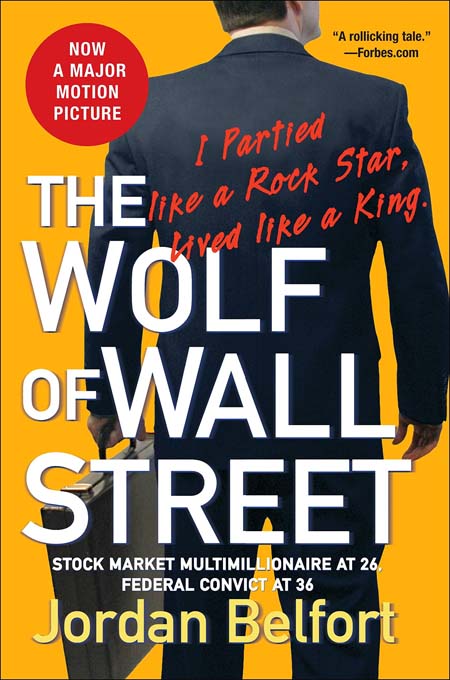 After his release from prison, Jordan started writing his first book, which he was paid $500,000 as an advance by Random House. The book was a huge success, and it was translated into 18 different languages and sold in 40 different countries. As soon as the book was out, there was a huge number of production companies, which wanted to option the book into a movie, and this caused a bidding war.
Jordan was paid $1.2 million by the production company on relation to the making of the movie, which was released in 2013, and the film earned actor Leonardo DiCaprio his first Best Actor Oscar, and the film made nearly $400 million at the box office. On the heels of the movie's success, Jordan proclaimed he was set to make about $100 million in 2014.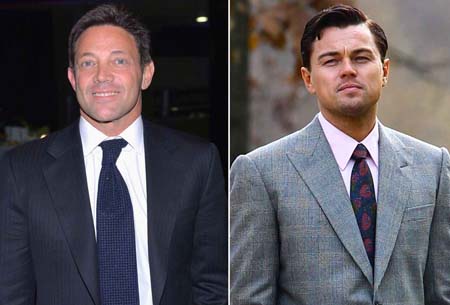 Source: CNBC
This is an unfounded claim, which cannot be verified. He was also making a lot of money with his motivational speaking commitments. Jordan was said to be making close to $75,000 per speaking engagements, and he is also a host of a podcast on YouTube, which is particularly popular.
The net worth of the Wolf of Wall Street writer is hard to pin down with Time reporting; it is close to $100 million and other media outlets also giving their own assessments. It is definitely higher than $50 million, but how close he is to the $100 million mark is still a mystery.
Watch: Jordan Belfort motivational speech
Before you leave, make sure to visit Glamour Fame for more news and gossip on your favorite celebrities and also head on over to Entertainment section for your daily dose of show business news.
-->