Joy-Anna Duggar and Lauren Swanson Accused of Using Their Miscarriages for Likes on Social Media
Published Sun Sep 29 2019 By Sea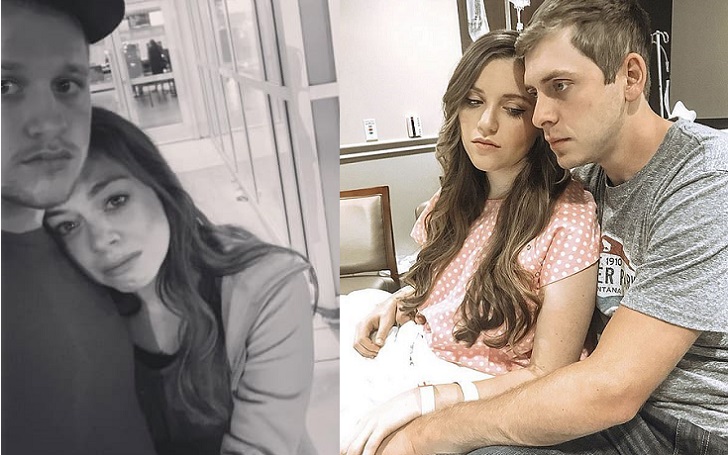 Reddit users sense that Joy-Anna Duggar and Lauren Swanson both are using their miscarriages to get likes on Social Media.
It is quite sensitive to talk about, and it's probably unethical to discuss a matter like miscarriage. But that doesn't stop people from digging on certain topics to bring matters into the light. That's exactly what some people did on Joy-Anna Duggar and Lauren Swanson.
The Duggar Family is well-known for their traditional rules, just as well as unfair, and anything they do is a matter of discussion among the followers. The comment section on the family members' Instagram post will always be a wall for people to write on and discuss the post.
The ninth child of Jim Bob and Michelle Duggar lost a child as a result of miscarriage back in July and is still grieving over the loss of her darling unborn lost daughter, according to her cousin, Amy Rachelle King.
The 21-year-old is still mourning but got a flicker of hope as she received a gift to remember her daughter by. Meagan Ballinger, her sister-in-law, gave her a necklace with the name Annabell Elise engraved on tag-place, the name of her daughter, if she was still here.
The news of the loss was absolutely devastated for the reason that she knew she was having a girl, named her Annabell and then learned she was losing her, all in the same day.
Joy-Anna posted the photo of the necklace she was wearing on Instagram, and unsurprisingly enough, followers commented on her action. While many of them relived the moment and showered her with strength, some will remain skeptics.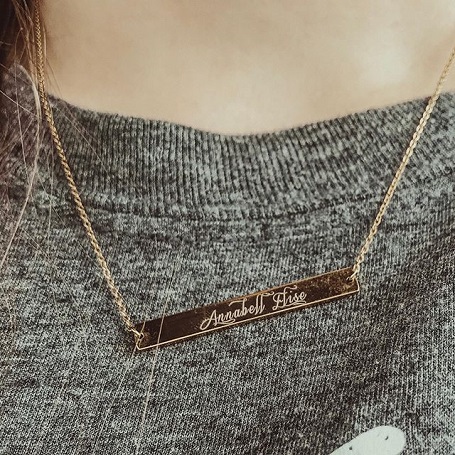 Meanwhile, Josiah Duggar's wife, Lauren Swanson, lost her first child due to a miscarriage back in February. She is already back on her feet, ready to welcome their actual first child. Back in May, Josiah dedicated an emotional tribute to Lauren on Mother's Day, stating how she would've been a great mother had the child still was there.
Both women have been occasionally accused of exploiting the sympathy they received from the fans. Then there popped up a post on Duggar-dedicated Reddit page. It accuses Lauren of using her miscarriage and even using a false persona (as her husband no less) to gain likes on social media and praise herself of being a great mother.
"Then, on mother's day, Josiah posted to Lauren (or so the account claims, the word choices are oddly similar to what Lauren would right but whatever) about how it's her first mothers day and how he wishes her baby could have experienced how great of a mom she could be," the Reddit post read.
Watch: Lauren Swanson Was Hoping It Was All Just a Nightmare
Now, if these accusations are true, the two Duggar members are in for a lot of trouble. But with the way they live, it's pretty unlikely. No comments from GlamourFame.
Of course, going public with everything is sometimes not good, and maybe they should go about it a little differently and a little privately. Whatever they decide, they should be happy, and that's all that matters for a person to live in the moment.
-->