What Is Julia Roberts' Net Worth? Inside the Pretty Woman's Career and Earnings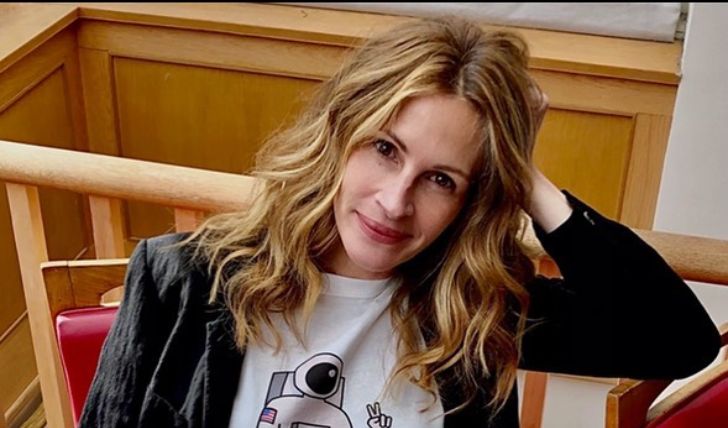 Julia Roberts' net worth revealed: The complete breakdown here!
Widely loved for her role as Vivian Ward in the ever-green romantic comedy Pretty Woman, Julia Roberts is one of those few actors who've achieved massive success while remaining unproblematic and modest in the journey. Roberts' tendency to stay out of the spotlight might have mitigated the actress's celebrity as an A-lister, so here's to remind you that Roberts boasts an Academy, a BAFTA, and three Golden-Globe awards under her belt, making her one of the most prominent stars in showbiz.
Julia Fiona Roberts was born on October 28, 1967, in Smyrna, Georgia. Following some minor roles in Crime Story, Blood Red, Miami Vice, and more, Roberts steadily climbed the ladder of fame through Mystic Pizza and Steel Magnolias and suddenly catapulted to worldwide recognition with Pretty Woman. Also known as one of the most bankable stars of Hollywood, Roberts has amassed a striking net worth in her stellar career- spanning over three decades.
What is Julia Roberts' net worth?
Roberts's career as a leading actress has endowed her with the title of America's Sweetheart and has made her one of the richest actresses. According to Celebrity Net Worth, the Pretty Woman alum has an estimated net worth of $250 million. Although Julia's work on the big screen in recent times has been scarce, and the actress is notably shifting to the small screen, Roberts's amassed wealth from her earlier blockbusters is more than a star can earn in their career.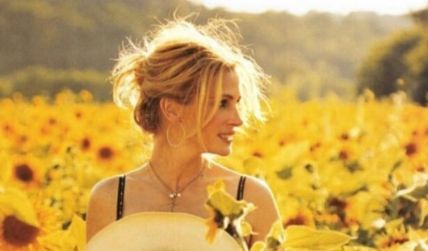 Roberts rose to fame starring as Vivian in the rom-com 'Pretty Woman.' Photo Source: Instagram
Roberts was the highest-paid actress in the world throughout the 90s; in fact, her claimed fee at the time was previously unheard of, well, at least, for female leads. Julia's stardom and command grew dramatically after the sweeping success of Pretty Girl in 1990, which grossed a whopping $463.4 million against a budget of $14 million. More coveted roles came her way in Flatliners, Sleeping with the Enemy, The Pelican Brief, My Best Friend's Wedding, and Notting Hill, elevating Julia's bankable repute.
Don't Miss: What is 'Euphoria' Star Angus Cloud Net Worth? All Details Here.
The actress was reportedly paid a staggering $20 million to play environment activist Erin Brockovich in the biographical film of the same name, which grossed $256.3 million against a budget of $52 million. The highlight of her career and the film fraternity came when Roberts was paid $25 million, the highest earned by an actress, to star in the drama film Mona Lisa Smile.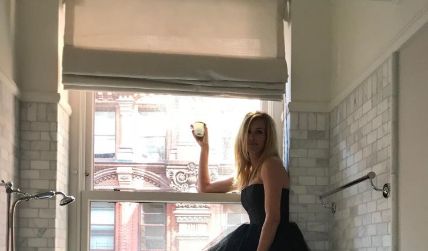 Roberts was paid a whopping $25 million to star in 'Mona Lisa Smile.' Photo Source: Instagram
After raking the groundbreaking salary in Mona Lisa Smile, Roberts continues to showcase her prowess in Closer, Charlie Wilson's War, Fireflies in the Garden, Valentine's Day, and Eat Pray Love. Roberts' A-lister status has also landed her some lucrative brand deals. The Academy-winning actress was paid $20 million for her deal with the high-end cosmetic brand Lancôme in 2009.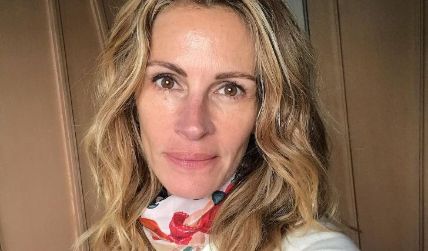 Roberts is married to cinematographer Daniel Moder.
Photo Source: Instagram
Roberts's colossal bank balance and her lush lifestyle are also reflected in the actress's expansive interest and investments in real estate. The pretty woman bought a $6.4 million property in Malibu during the early years of her career. She paid $6.84 million for yet another estate in the beach city. Roberts owns a $4 million apartment in Manhattan, a $30 million worth mansion in Los Angeles, and a $13.37 million property in Hawaii, later sold for $16.2 million.
Julia Roberts' upcoming projects!
Before we discuss the pretty woman's anticipated roles, let's take a look at Julia's recent credits. Following her decades of playing starry and often challenging characters, Julia's role as Isabel Pullman in the 2017 mega-hit Wonder was still a significant achievement for the actress. Roberts, 54, plays the mother to a child (Jacob Tremblay) with Treacher Collins syndrome, says the film asserts one's "feeling of the best of all humanity can do a little bit better."
Roberts' 'Gaslit' premieres on April 24.
Source: Starz
The Georgia-born actress also voiced the mother leader, Smurf Willow, in the 2017 animated movie Smurfs: The Lost Village. Julia's take on maternal characters continues as the actress portrays a persevering mother, Holly Burns, in the critically acclaimed yet understated film Ben Is Back in 2018. Amazon Prime Video's thriller Homecoming marked Julia's quiet return and first notable role on the small screen.
Recommended: Who is Harald Baldr? How Much is Harald Baldr's Net Worth? Details Here.
Roberts is set to star in the upcoming romantic comedy Ticket to Paradise, starring George Clooney, Billie Lourd, Kaitlyn Dever, and Lucas Bravo. Co-written and directed by Oliver Parker, the anticipated rom-com is scheduled to hit the screen on October 21, 2022. The actress's hotly-awaited political thriller, Gaslit, is just around the corner of its release date. Premiering on Starz on April 24, 2022, the upcoming limited television series details the Watergate Scandal and unveils the untold stories of the controversy.
Stay connected to glamour fame for more.
-->