What is Juliana Carlos Net Worth in 2021? Here's the Complete Breakdown
Published Fri Feb 05 2021 By Bran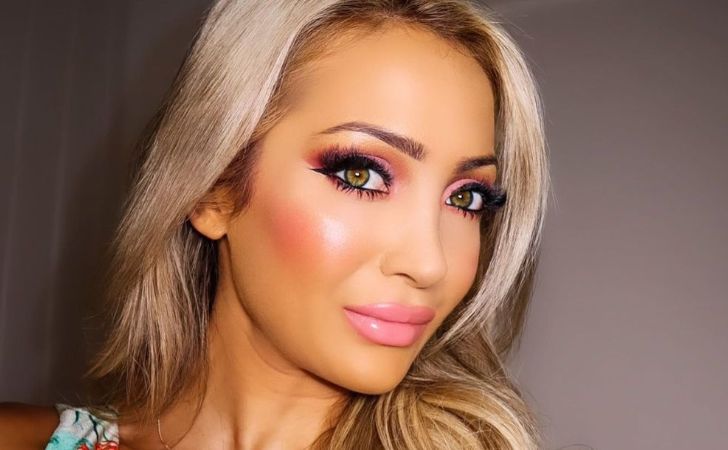 How much is the net worth of the gorgeous model Juliana Carlos, who happens to get enough attention from LeBron James recently? Know it all here.
Juliana Carlos has been a trending persona across the showbiz and sports industry following her famous brawl with LA Lakers star LeBron James.
While the uncalled yet dramatic incident involving her husband Chris Carlos against the basketball star might have brought a lot of criticisms and abuse upon her, but she would be glad on how she is making all the headlines since the feud in Monday night game.
Juliana Carlos even got the tag of 'Courtside Karen,' a dramatic nickname from the Los Angeles Lakers starman who called her that. The incident with the NBA star might have got her in the gossip pages, but she was already an established model prior to that.
That might be a reason why this thing has been getting a lot of attention recently. Apart from that, she is the wife of a multi-millionaire as well, which put a lot of people focusing on her net worth and income status instead.
Juliana Carlos Owns A Six-Figured Net Worth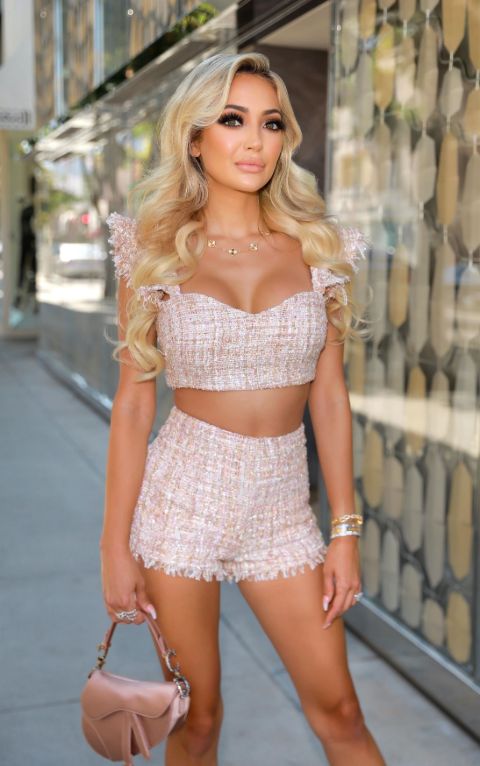 Juliana Carlos owns a staggering net worth of $900,000.
Photo Source: The Sun
As the wife of Chris Carlos, who happens to be an influential business icon, Juliana Carlos has absolutely nothing to worry about when the discussions are about money. Her resume reads her profession in a variety of ways, such as a social media influencer, model, fashion enthusiast, and even an entrepreneur.
The consequence of such a decorated portfolio is reflected in the fact that Juliana Carlos gathers a staggering net worth of $900,000 as of January 2021. With a six-figure bank balance, the trending persona is living the best version of her life in the most lavish ways possible.
Recommended: Susan Delise Is A Millionaire By Net Worth. Know-How Here.
The level of stature held by Juliana Carlos can be reflected in her Instagram handle as she has over 80,000 followers on the social media platform. The pivotal part of her bank balance comes from her several involvements across the platform, be it through Instagram sponsorships, modeling projects, and several ventures.
In addition to that, she also runs a YouTube channel where she shares her expertise in fashion and hosts several questionnaire sessions.
Juliana Carlos and her husband, Chris Carlos, were kicked out of an NBA match on Monday.
Photo Source: Biodaily
Over the span of her career, Juliana Carlos earned a name for herself, working for some top brands like Channel and Dior. Considering her charismatic on-screen personality, it's just a matter of time until she joins her husband in the millionaire club.
Juliana Carlos: A Wife of A Multi-Millionaire Business Tycoon
Juliana Carlos isn't financially dependent upon her husband, Chris Carlos, but as the wife, she definitely can cherish every financial edge with her partner.
Her husband, who is a longtime fan of Atlanta Hawks, is a business partner at Republic National Distributing Company, the go-to brand for the premium quality of wines in the United States. Apart from that, he even served in the Board of Directors of March of Dimes and several other hospitals in the past.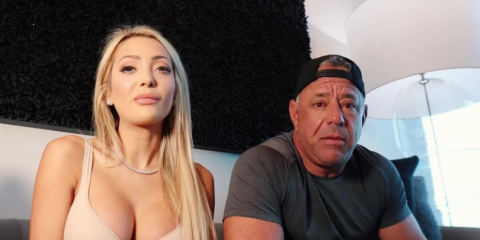 Juliana Carlos and her husband Chris Carlos bought a penthouse in Miami for $25 million in 2017.
Photo Source: HITC
Collectively, Juliana Carlos and her loving boyfriend Chris Carlos own a net worth that stands around the figure of $90 million. One of their vital assets is their luxurious mansion-like penthouse. The celebrity duo made the decision to purchase the house in Miami for a colossal sum of $25 million for one of the two most expensive units in the 240-unit Oceana Bal Harbour condo tower.
The love birds aren't just occupied in the thought of spending for themselves; rather, they made a big decision to donate to several charities. In fact, the married couple which got into a war of words with LeBron James on Monday made a big donation of $10 million to Atlanta Ballet.
Related: How Much is the Net Worth of Juan Williams In 2021?
For more news and updates about your favorite stars, please stay connected with us at Glamour Fame.
-->