Justin Bieber Provoked And Challenged Tom Cruise To Fight In The Octagon
Published Mon Jun 10 2019 By Travis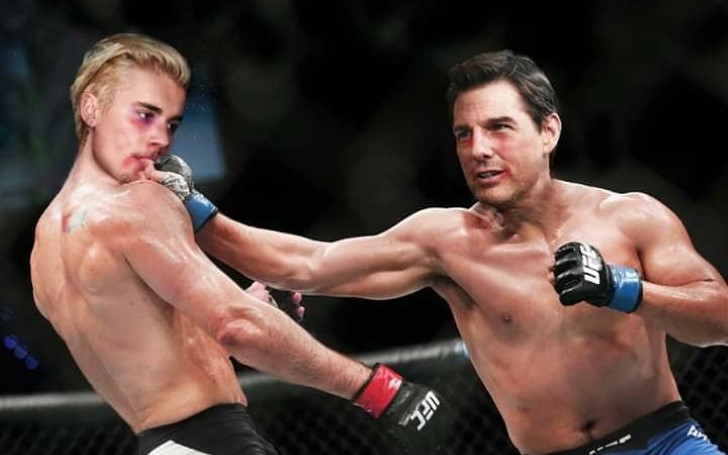 There have been many hypothetical matches that have been imagined over the years. People from different generations, if born in the same era, what would a fight look like, for example, who would win a fight between Rocky Marciano and Muhammad Ali.
This morning on Twitter, Justin Bieber tweeted that he wants to fight Tom Cruise, even going as far as to say that Tom will never live this down if he doesn't accept the challenge.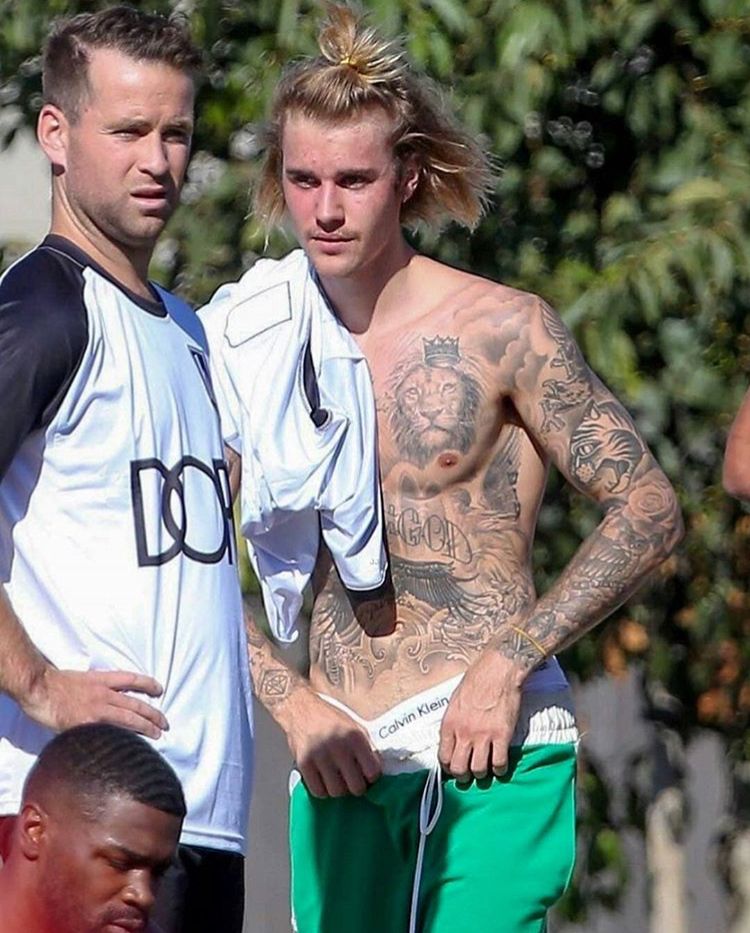 Justin Bieber wants to fight Tom Cruise.
SOURCE: Pinterest
He didn't stop there, tweeting at Dana White, UFC head, to organize the fight.
This is one hypothetical match no one even conceived of, for it, being so stupid and ridiculous.
First things first, we would pay to watch a 56 years old man beat the hell out of a cocky 25-year-old. Second, are you stupid Justin?
15 hours ago, Bieber tweeted that new music was coming but then 6 hours after that, he challenges Tom for a match. What happened in those 6 hours for him to want an ego trip by beating on a 56-year-old man.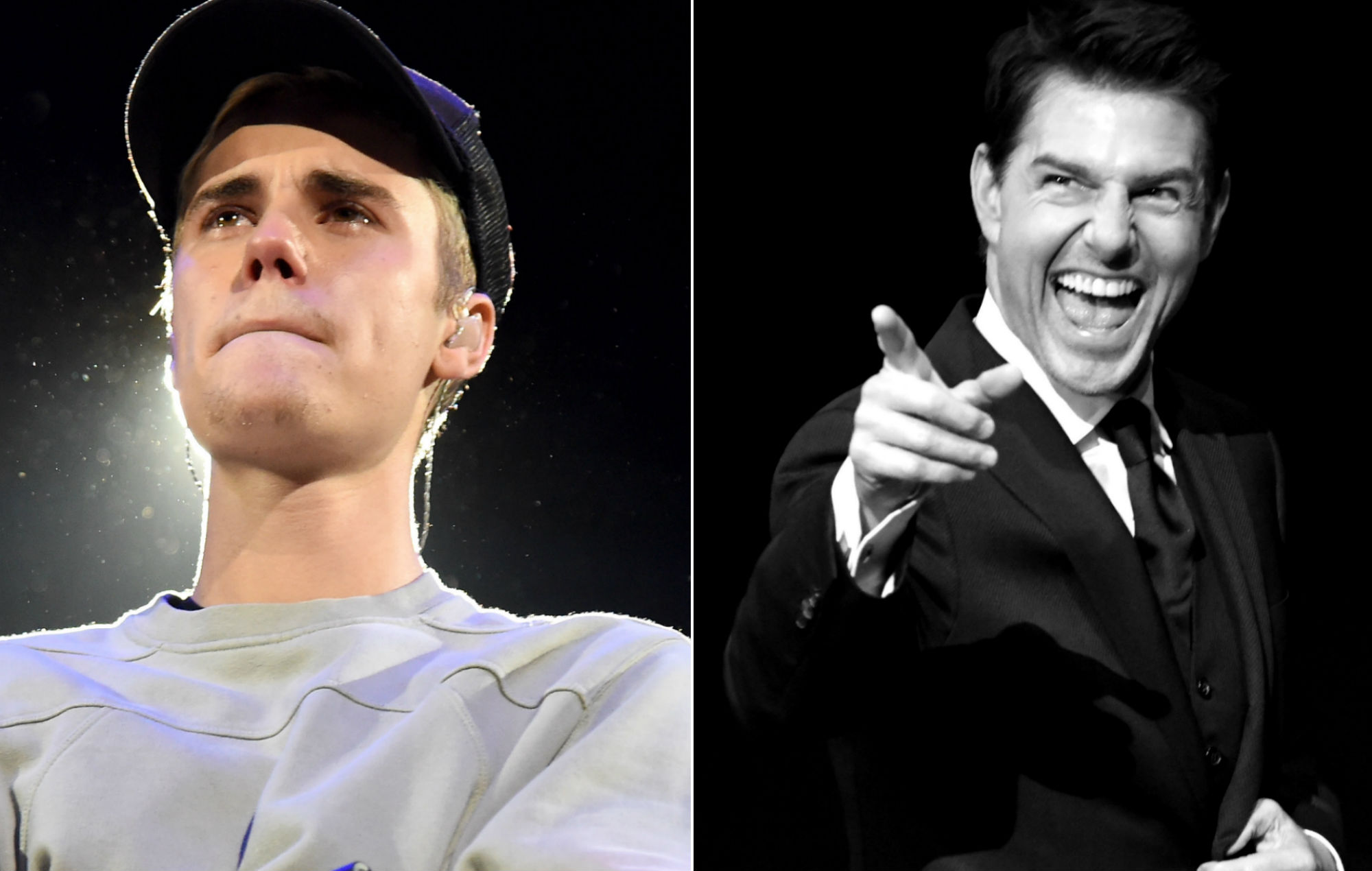 Justin wants a fight with Tom in an Octagon.
SOURCE: NME
The 'baby' hitmaker wasn't the only one though, Conor McGregor also got in on the action to facilitate the fight.
Conor seems to be taking a shot at Tom as well, "If Tom Cruise is man enough to accept this challenge, McGregor Sports and Entertainment will host the bout. Does Cruise have the sprouts to fight, like he does in the movies? Stay tuned to find out!"
If it's a joke than yes it is very funny, but if it is not then Justin probably needs more therapy. Justin posted a story in late April about being in therapy, also posting an inspiring message, "It's cool to have a healthy mind and healthy emotions".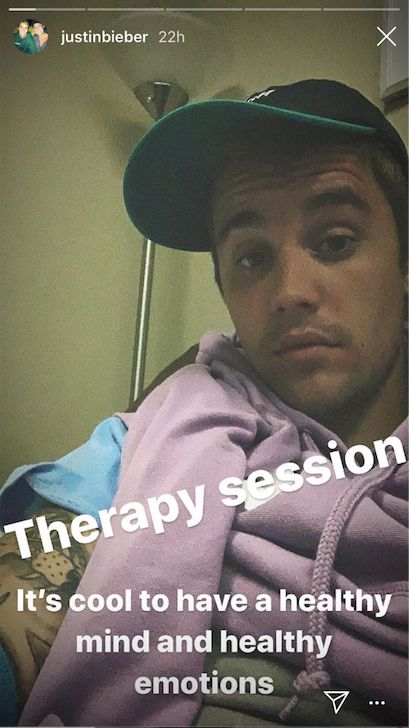 Justin shares a photo before therapy.
SOURCE: Huff Post
As of this writing, Tom hasn't responded to the challenger. Tom, who does most of his stunts and maintains an amazing body for his age will definitely have an advantage over a 140-pound kid.
Watch: Tom explains how he broke his ankle
Seriously though, Justin Bieber wants to fight this guy, he broke his ankle while jumping from one building to another and still completed the shot. Justin Bieber wants to fight a guy who voluntarily agrees to hang outside a plane, climb a cable to get to the top of the flying helicopter, runs on the side of the Burj Khalifa building. This is just plain right stupidity from Justin.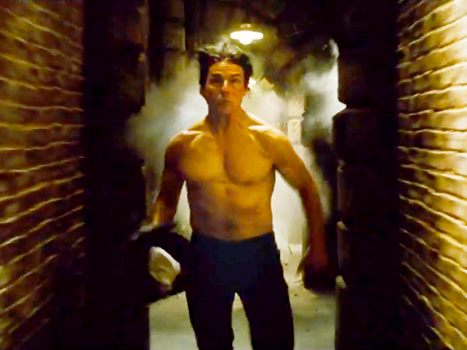 56-year-old Tom still looks fit.
SOURCE: Us Weekly
Whether he is serious or not Twitter is having it's fun. An online handicap odds maker responded to Justin's Tweet by saying, "We don't like your odds, Justin."
Most people think Tom will take care of business and beat the hell out of Justin and others are just rolling on the floor laughing thinking about the conversation Tom's publicist will have to have with Tom explaining why he is trending on Twitter. With one commentator suggesting, "At some point tonight Tom Cruise's agent will have to call Tom Cruise and tell him that Justin Bieber has challenged him to a fight, this is an actual conversation that will happen."
Here are some of the tweets we love about this whole debacle;
Whether Justin is being serious or not, we have had a lot of fun reading the reactions to the challenge. And Justin, being embarrassed by a 56-year-old man, who can be your father, is not what your career needs right now. Even though this is most probably a joke, we would pay money to see Tom Cruise put some Octagon respect on his name.
-->