Kailyn Lowry Rocks A Two-Piece In This Beautiful Snapshot Of The Teen Mom Veteran As She Stirs Up Quite An Online Debate
Published Tue Jun 18 2019 By Jessica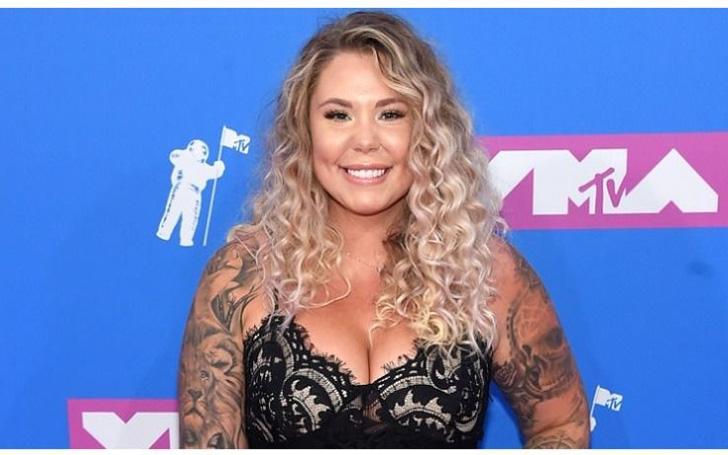 Haters troll Kailyn Lowry for flaunting her sexy curves in a two-piece bikini.
"If you don't have something nice to say, don't say anything at all."
The internet can be a horrible place sometimes.
Some people seriously need to get a life like get rid of sitting in front of a computer screen just to negatively comment on people appearance with their anon username.
Speaking of body shaming, our Teen Mom star Kailyn Lowry, a beautiful mom of three adorable children, constantly falls as one of their victims. Like, leave her alone weirdos.
As we previously reported some bully with fake account trolled Lowry for her body weight writing: "Looks like you eat a couple loafs a day!! Go on a damn diet! Having kids is NO EXCUSE to look like that! I've had 2, and in my 30's. I'm 5'6" and only weigh 135. That's seriously gross to see you in a 2 piece bathing suit,
Basically, the comment was a reply to the reality star's tweet that said: "Having kids means older two eating half a (loaf) of bread and Nutella while you're bathing the littlest. & realizing you have no bread for school lunches,"
Lowry, at the time, then responded to the hater with a perfect response by saying: "If my body bothers you that much … you also have some things to work on,"
Many of her followers then defended Kailyn in the reply section with one of them slamming back at the hater by writing: "Try being 135lb of kindness, not rudeness Jeezy peeps! Kail you look, good girl"
Fast forward a couple of months later, the 27-year-old star recently took to Instagram to share a beautiful bikini picture to her three million followers on the photo-sharing application.
Kailyn Lowry rocks a two-piece colorful bikini from the Snooki Shop.

SOURCE: Kailyn Lowry IG
Kailyn rocks a high-waisted colorful printed two-piece bikini from the Snooki Shop that showcases her curvy and full arm tattoos.
The reality star forms a huge smile on her smile as she stands by a poolside to pose for the picture. And apparently, some usual sickos didn't hesitate to troll her body size once again.
Although some of the fans showed their love with lovely things to say about the picture, some of the comments read disgusting things.
"if your friends are telling you that you look good, they're lying," said one of the haters.
How rude can one be, seriously ??
Anyway, moving on to the positive side, at least our girl has support from fellow MTV star Nicole Polizzi who acknowledged Lowry for wearing her design' piece.
The 'Jersey Shore' star who looked happy to see Kailyn wearing her piece boastingly commented 'YAS bitch' followed by a couple of fire emoji.
Thanks to Snooki for stepping up to write that amidst the comments of trolls and bullies. After all, in the end, its the positive things that matter the most and should be focused on, and as for all the body shamers, they can go screw themselves up.
-->