Who is Karina Banda Married to? Detail About her Relationship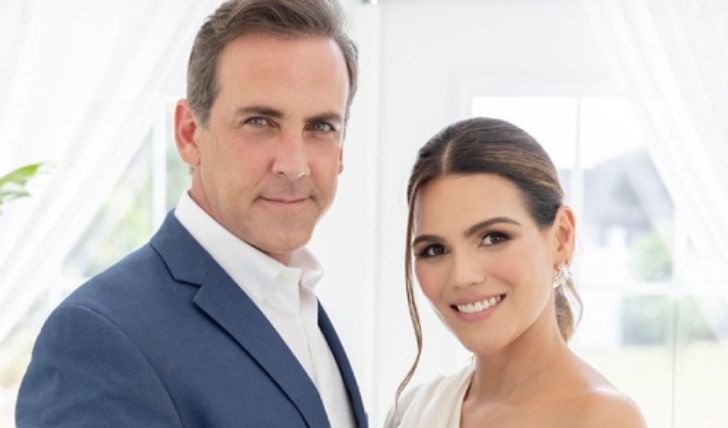 Karina Banda marries Puerto Rican star Carlos Ponce: The complete story here!
A Mexican television host and journalist, Karina Banda is now the wife of the Puerto Rican actor, musician, model Carlos Ponce. Banda is a six-time Emmy-winning reporter, but despite it, Banda's stardom has been limited to her native alone. Earlier this year, Banda replaced Ana Patricia on the reality show Falling in love with the USA.
Banda, 32, initially wanted to become an actress. But after a brief stint, she changed her career to journalism. Born on Aug 21, 1988, in Salamanca, Guanajuato, Karina claims to have supportive parents who ensured a happy and healthy childhood for their daughter. Banda continues to appear in the headlines because of her high-profile nuptials with the Puerto Rican star.
Who is Karina Banda's husband?
The Mexican television host started dating Carlos in 2018; a year later, he broke up with Columbian actress Ximena Duque. Before her, Ponce was married to photographer Verónica Rubio, also known as the sister of U.S senator Marco Rubio. Carlos shares four children with veronica.
Banda replaced Ana Patricia on 'Falling in love with the USA.' Photo Source: Fave Bites
The Enamorándonos host and the actor tied the knots in secretly, but Banda did break the news after over a month. Karina's husband, Ponce, 49, is best known for starring in award-winning Deuce Bigalow: European Gigolo, American rom-com Couples Retreat, and Hollywood Heights.
Check Out: Is Jared Leto Married as of 2021? Who is his Wife?
But Ponce's talent isn't limited to acting. Also, a beloved musician, Carlos's journey into his music career started in 1998, when Emilio Estefan and Kike Santander signed him to a record contract. His albums Carlos Ponce and Todo lo que Soy (Everything that I Am) were both major hits and had even reached the #1 spot in Latin Billboards.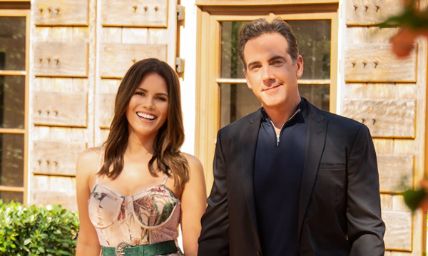 Banda's husband shares four kids with his first wife.
Photo Source: Hola
Carlos has since given many hits; his compositions have also been used in Disney's Lady and the Tramp II: Scamp's Adventure. But it was only after Ponce signed a contract with Telemundo in 2002 to host the reality show Protagonista de la Musica that he became a household face in both U.S and Puerto Rico.
Karina Banda and Carlos Ponce's Secret Wedding!
After over three years of dating, Carlos and Banda sealed their relationship on July 30 in December. But the event wasn't a glorious affair like many anticipated. The couple tied the knots in secrecy in Florida. The closed ceremony was, in fact, devoid of guests, and the only witnesses were Ponce's daughters Sienna and Savannah.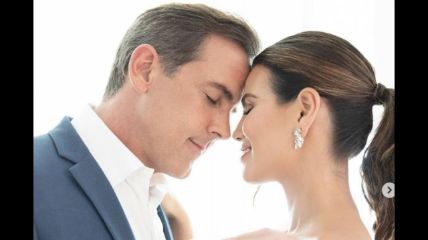 The Ponce couple tied the knots in secret.
Photo Source: Youtube
But the Ponce couple didn't intend to keep the dreamy affair to themselves, as they did give fans some stories of their wedding. "It was not an intention to get married in secret," the actor said. Ponce further adds, "however, well, things happened that tried to derail our plans, but the wedding was also planned for the same year."
Check Out: Who is Talulah Riley, Ex-Wife of Elon Musk Dating in 2021?
For more information and news on your favorite stars, stay connected to Glamour fame.
-->