Who is Karla Knafel? Why did she sue Michael Jordan? Know Everything Here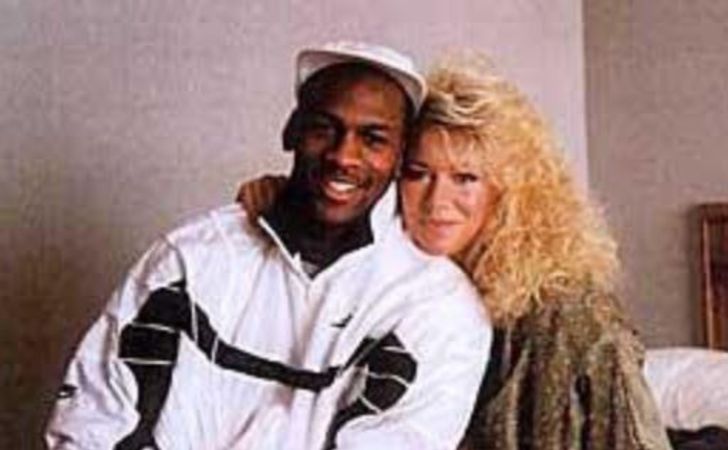 Who is Karla Knafel? Why did she sue Michael Jordan?
Karla Knafel, notorious for her alleged secret- relationship with the famous Chicago Bull basketballer, Michael Jordan.
This former couple was romantically involved for a quiet time, and reports suggest that Michael had paid Karla a huge sum of money to keep their relation confidential.
Karla was apparently in showbiz; she had tried her talent as an actor, singer, and model but with no luck and later worked as a hairdresser.
The former actress was in relation with the billionaire Basketballer for 2 years, in between which, she landed a small role in the movie "Bikini Island."
Check Out: Emily Ratajkowski Gives Birth To Her First Child
Even after appearing in a few of such small roles, Karla was never recognized, but her lengthy legal feud with Michael brought all attention to her in the 2000s. Karla's words against Michael had muddled the reputed Chicago Bull player's professional and personal life.
Karla Knafel and Michael Jordan's alleged relationship
Karla was in her early 30s when she and Michael were in an alleged relationship. The most depraved part about their relationship was that Jordan was already a married man by then to Juanita Vanoy and had three children: Jeffrey, Marcus, and Jasmine.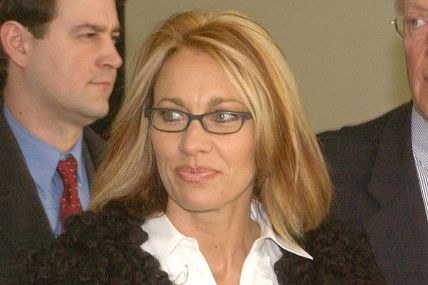 Karla Knafel and Michael were in a secret relationship for 2 years.
Photo Source: the things
Michael and Juanita got divorced in 2006, and it was called the largest celebrity divorce settlement as Junaita reportedly received $168 million for alimony.
Furthermore, Knafel later revealed that Michael had told her that his marriage with Juanita Vanoy was merely a business arrangement during hers and Michael's lengthy affair. He considered his wife a hired help.
Don't Miss: Is Mya Curvz Dating A Boyfriend In 2021? All About Her Personal Life
Most believe that Hollywood's failure had made Karla do all sorts of things to attract some eyeballs, like filling a hopeless lawsuit against Micheal. And that she was lashing out at her former lover just so she could extort some millions.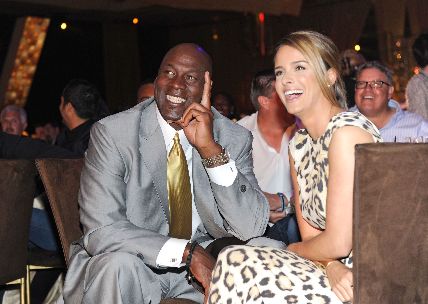 Karla sued the former NBA player for reneging on a deal.
Photo Source: Dailymail
Karla was called vicious and a home breaker by many tabloids back then. But it hardly occurred to anyone that maybe it was a genuine fight from her side as Jordan himself was notorious for being a womanizer. Keep reading to learn the whole truth.
Karla Knafel Sued Michael Jordan
The former NBA player had first filed a suit against Karla in 2002 on the grounds of attempted extortion of money from him. Michael claimed that he had paid Karla 250,000 to keep their relationship a secret, which the latter had breached and asked for more money.
Karla later had countersued Jordan claiming that Micheal had reneged on a promise to pay her $5 million for hush money when she told him she was pregnant with his child.
As per Knafel, Jordan never paid her the amount he had promised her to keep her pregnancy a secret and not file a paternity lawsuit against him.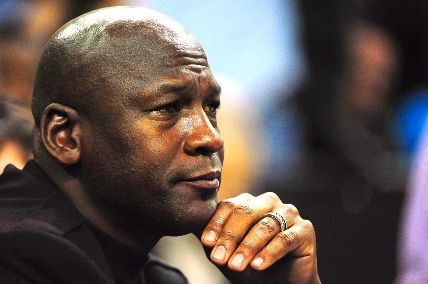 Another lover sued Michael Jordan with a paternity suit.
Photo Source: bleacher report
In the end, the court ruled in favor of Michael when it was found that he wasn't the father of Knafel's child.
Soon, news and reports publicly vilify Karla, backed up with how she had a history of filing several lawsuits to extort money they presumed.
Recommended: Better Call Saul Final Season Productions Have Officially Begun
Michael was again dragged in court by an alleged long-time lover Pamela Smith, who filed a paternity suit against the former NBA player stating that he was the father of their 16 years old love-child.
For more information and news on your favorite stars, stay connected to Glamourfame.
-->