Kathy Griffin marries longtime love, on New Year
Published Thu Jan 02 2020 By rhyss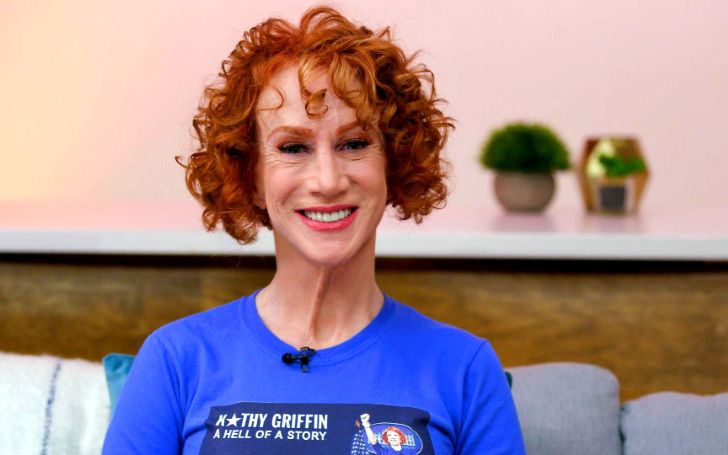 It's a good day for the comedian, Kathy Griffin!
Our beloved comedian Kathy Griffin started her journey into the new decade with her second hubby. You heard it right, Kathy and her long-term boyfriend, Randy Bick has exchanged wedding vows.
The nuptials, as described as a 14-minutes ceremony by Kathy, took place this Wednesday. Griffin shared a video on her Twitter account in which we can see the wedding being hilariously officiated by none other than, Lily Tomlin.
Kathy Griffin and her boyfriend is now married.
Source: Page Six
While beginning the ceremony, Lily said, "What was supposed to be a shallow, 'toot it and boot it' one-night stand has grown and flourished into something far more meaningful. They stayed together. Then they couldn't stay away from one another."
Well, there you have it! As per Lily the wedding was never supposed to happen but looks like the duo clicked and in the end, that is what matter.
The post continues and the caption read, "LOVE IT! We promised you atypical. We are in love and we cannot stop laughing. Thank you @LilyTomlin and Jane Wagner!"
The Kathy Griffin: A Hell Of A Story star looked absolutely radiant in a pearly white, short-sleeved gown courtesy of Diane Von Furstenberg. The earrings were from Erica Courtney.
For our surprise, Kathy also revealed one big secret regarding the choice of her wedding dress. Apparently, she wore the same dress during her first date with Randy.
As surprising it is to hear about the duo's wedding as just hours before, Kathy divulged about their engagement. It looks like it was all planned.
This is the second marriage for Kathy. Before she was married to Matt Moline from 2001 to 2006.
-->