Who is Kelly Oubre Jr Girlfriend? Here's What You Should Know About His Relationship in 2021
Published Sun Jan 17 2021 By Bran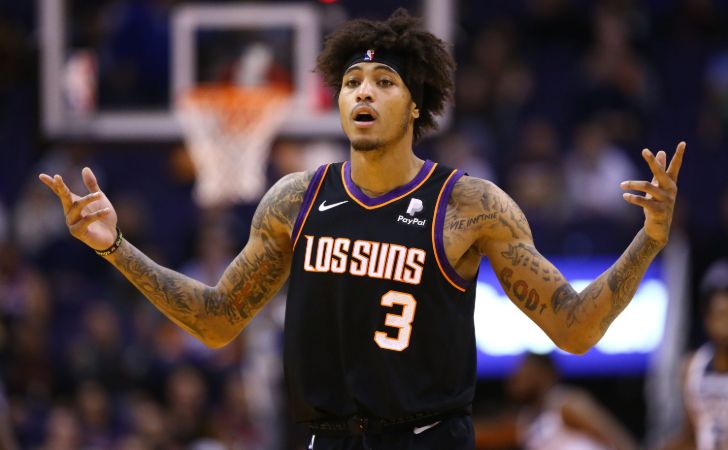 Is Kelly Oubre Jr dating a girlfriend? Know it all right here.
Kelly Oubre Jr is one of America's finest talents in the NBA who currently plays for the Golden State Warriors. It hasn't been long since he sealed the move, as he previously played for the Phoenix Suns and Washington Wizards.The New Orleans based athlete played one season of college basketball for the University of Kansas before getting his name in the NFL draft.
In recent times, Kelly Oubre Jr has garnered a lot of attention from sports enthusiasts, especially after the 2019-20 season. You would be quite surprised to know how he started 55 out of 56 games last season, where he had a minute per game of 34.5. Courtesy of his strong season, his fans have put a significant interest in his love life. So, stay right here as we bring you close to the romantic life of the American athlete.
Kelly Oubre Jr's Lowkey Love Affair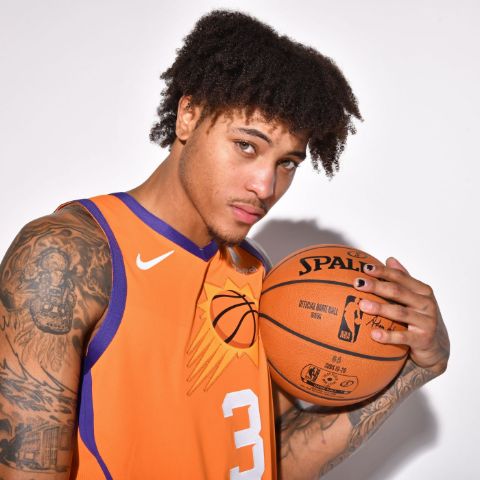 Kelly Oubre Jr signed for Golden State Warriors in November 2020.
Photo Source: Bright Side of The Sun
Kelly Oubre Jr is not just the NBA's most talented small forwards, but he also one of the best looking ones in the whole division. The Golden State Warriors star is in a romantic relationship with his dashing girlfriend, Shylyn. Despite being a celebrity figure with his sensational career in NBA, the American prefers to keep a low-profile of his love life.
Recommended: Who is The NBA player Kyle Kuzma Dating In 2021?
Kelly Oubre Jr's girlfriend Shylyn might be popular with her affair with the NBA star, but that isn't all about her introduction. The celebrity girlfriend is a successful model herself with a lot of fan-following. The love birds first started seeing each other in early 2020, and ever since, they have been inseparable. The low-key couple never opened up regarding the details on when they first met or where they go on their first date.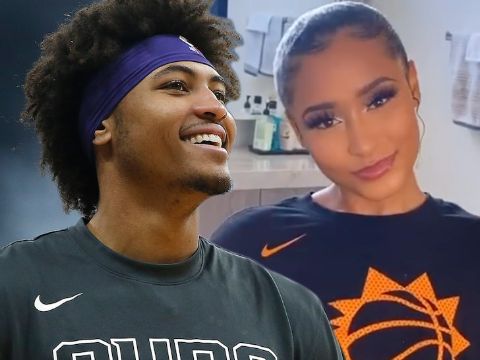 Kelly Oubre Jr and his girlfriend Shylyn got engaged in December 2020.
Photo Source: TMZ
After sharing a strong bond for approximately a year, Kelly Oubre Jr went down on one knee on December 2, 2020, to propose to his partner. Shylyn gladly accepted the proposal to let them be engaged. The Golden State basketball player gave his model girlfriend a beautiful diamond ring to celebrate the moment of his life.Only time will tell if they find the perfect wedding date in 2021 to tie the knot.
Kelly Oubre Jr's Ugly Past Relationship
The past relationship of Kelly Oubre Jr was unforgettable for the most inappropriate reasons. The former Phoenix Suns athlete made a strong claim in the media recently directed towards his ex-girlfriend, Makena LeDuff. The small forward of Golden State Warriors said how his former partner extorted him for around $3 million.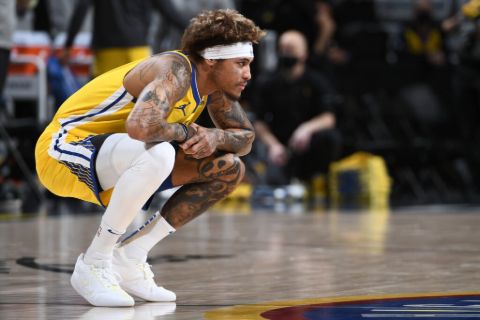 Kelly Oubre Jr. filed a lawsuit against ex-girlfriend Makena LeDuff.
Photo Source: The Athletic
Maybe it was the fact that Kelly Oubre Jr gathers a colossal net worth to be a multi-millionaire, which lured LeDuff to extort the NBA star. She wanted him to pay such a massive sum of money, and if he didn't, the ex-girlfriend would rather make false allegations to destroy his career and reputation. Oubre made the first legal move by filing a lawsuit against the diva in 2019. He further made allegations upon Makena on how she stole two of his dogs and slashed the tires of his car.
Also See: Who is Marty Walsh Girlfriend? Know Everything About Her
For more news and updates about your favorite stars, please stay connected with us at Glamour Fame.
-->