Who is Keven Undergaro? Married to Maria Menounos
Published Mon Dec 02 2019 By Sea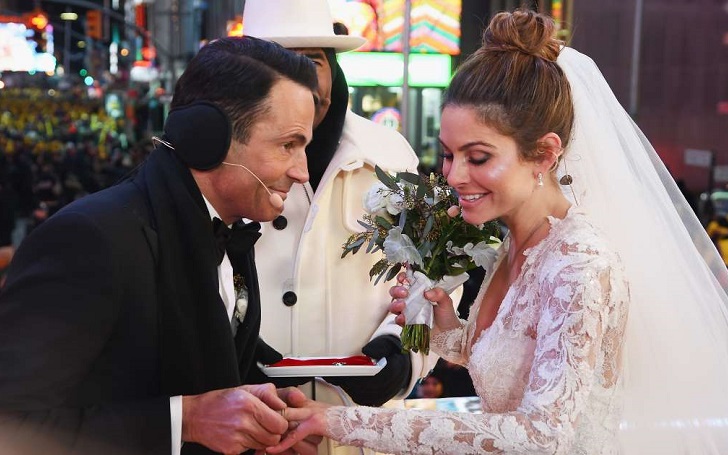 Keven Undergaro is the co-founder of 'AfterBuzz TV' with Maria Menounos. He's more than just a business partner to Menounos. He's the manager and a loving husband to the TV personality.
The couple got engaged in 2016, live on the radio after 20 years of dating, and married live on television exactly at the end of the next year (December 31, 2018), which makes people think twice about true love. While Undergaro might've not had the best moments in his early career, the time after meeting Menounos was the period he rose to where he is now.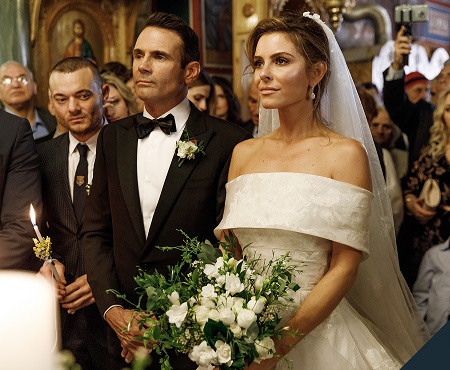 Reveal - Keven Undergaro and wife, Maria Menounos, held their wedding twice.
Source: Stefanos Papadopoulos
We all know how good of a boyfriend Undergaro had been before the wedding and how good of a husband he still is, but get to know him a little better, outside just the life with Menounos.
Keven Undergaro Comes from a Working Class Family, and He Went Broke When Pursuing the Hollywood Dream
Unlike his wife, Keven was not raised within the spotlight of Hollywood. He comes from a working class family in Massachusetts. His interest was in the movie and gaming industry from the very start. He would read comics, watch movies & TV series and went as far as converting the family cat into a Batmobile.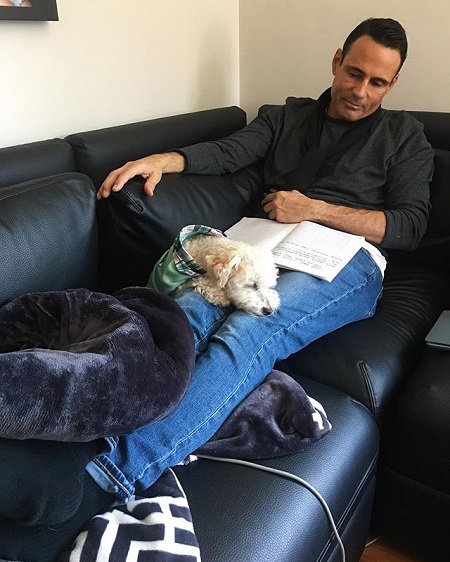 Now, Undergaro raises a dog with Menounos.
Source: Keven Undergaro, Instagram
Undergaro graduated from Saint Anselm College in history but chased his Hollywood dream by moving to Los Angeles. He worked hard as a TV writer for 20/7 until becoming the head writer for MTV's 'Singled Out'. He left MTV to pursue his dream to make a movie, which didn't work out for him. The budget for it left him homeless and bankrupt. But then he met Maria.
Maria's Parents Initially Didn't Like Undergaro, Which Made Her Move Out of the House at 19
Menounos had a bit of family trouble herself as her Greek family didn't approve of her dating an Italian-American when she was 19. She told AOL, "It wasn't an easy situation. He wasn't Greek so my dad was very upset, pretty much disowned me, took my education away... I was now pretty much homeless, no education, no degree, but I had Keven."
The pair lived together in a woman's unfinished basement as she got job at Entertainment Tonight and Access Hollywood with him as her manager. Her parents then came to LA and had a change of heart. Father, Constantinos, even apologized to Keven.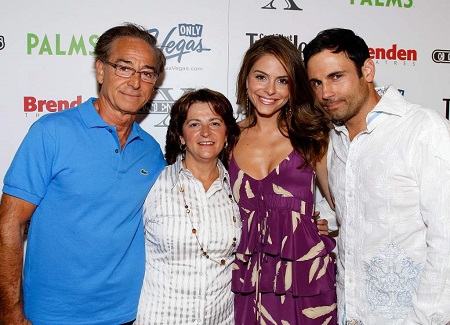 Menounos's dad was initially disappointed at her because he wasn't Greek.
Source: Getty Images
Now, they both co-own their online broadcasting network, which is a smashing hit. Meanwhile, he is also a director, producer ('This Isn't Funny') and even starred on a reality TV show, 'Chasing Maria Menounos', on 'Oxygen' in 2014 with her.
And of course, it mandatory not to forget that he was jealous of Derek Hough when she was partnered with him on 'Dancing with the Stars' and rumors swirled around the tabloids about their personal relationship.
The Wedding Proposal Felt Like a Skit for Maria, Which They Did on 'The Howard Stern Show' and Then Got Married Twice
Following the former WWE star's 'Dancing with the Stars' stint, people finally knew properly about the couple's relationship. They were figuring out when they were about to have a child in the world and were already trying before the wedding, despite her choice to go through with it by freezing her embryos before time. However, several medical complications prevented them until now.
Undergaro visits 'The Howard Stern Show' studio quite often, and it was during their appearance as a couple on the show on March 9, 2016, that he took Menounos by complete surprise. She was not able to say the word due to her surprise.
Watch: What Can You Even Say to This!
The wedding was even grander as it was also on the spotlight. In Times Square, no less. The ceremony was performed outside in freezing temperatures as part of Fox's 'New Year's Eve 2018' broadcast officiated by Steve Harvey. Thus, they entered 2018 with a bang.
Once wasn't enough — they got married the second time in Greece in October 2018 to honor Maira's heritage.
Over two decades of love won't just fizzle out for a long while for these two. They form a strong bond while working together as they continue to escape 'The Curse' (when a couple works on a reality TV together, they almost always split). For more about Keven Undergaro, visit his bio page on his website.
And stay tuned and connected to GlamourFame for more Entertainment content.
-->