Kid Mikaze - The Unknown Facts!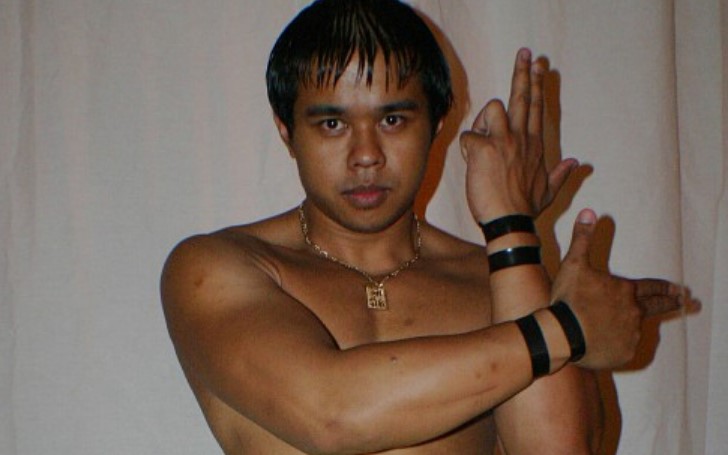 Sarath Ton AKA Kid Mikaze is a 'WWE' and 'PWF Northeast' who began his wrestling career from early 2001. The former wrestler hails from Massachusetts, who was trained by local wrestler and trainer Kevin Landry.
There are some interesting facts which you might love to know about this wrestler. We thought it might interest you to know some unknown facts about the wrestler. Here are some facts about Sarath Ton AKA Kid Mikaze.
Kid Makaze is Sasha Banks' Husband
The former wrestler is married to one of the top female entertainment wrestling phenoms, Sasha Banks. The couple tied the knot back in 2016 after several years of dating.
Sasha Bank née Mercedes Justine Kaestner-Varnado began her training at Chaotic Wrestling, which is based in Woburn, Massachusetts.
The two coming from the same place helped the couple to know each other better. And the two were basically in the same career, which is wrestling, which boosted their relationship.
Mikaze Now Works as a Costume Designer
After trying his hands in wrestling, Kid Mikaze decided to halt his career as a wrestler. However, the former wrestler did not really wanted to completely leave the entertainment wrestling scene, which he did not.
Apparently, the former wrestler is blessed with immense talents, so to put his talent to use, he became the costume designer. Mikaze now designs one of the best costumes for WWE superstars, and this include his own wife, Sasha Banks.
Mikaze Contended His Own Wife, Sasha Banks
Well, the strangest of intergender wrestling we have ever heard would be when a tag team of a man and a woman fight with another team of the same.
But things got a little more exciting when the now husband and wife entered the ring, not as a tag team but to fight with each other.
Mr. and Mrs. Ton wrestled in a 2012 match for Beyond Wrestling in a fatal four-way intergender match against Sasha and others.
The Worst Moment for Mikaze was When He Entered the Ring Against Ryback
Kid Mikaze's worst fight in his whole career when he entered the ring with Ryback. He was squashed by the wrestler. That marked the downfall of Mikaze, as he then decided to quit the wrestling after a few other matches.
To know more about your favorite celebrities' lifestyle, stay tuned to glamourfame.com, and don't forget to sign up for the newsletter.
-->