Kiernan Shipka Was Confused for Emma Watson, And Her Response Was Legendary
Published Fri Jan 31 2020 By Sea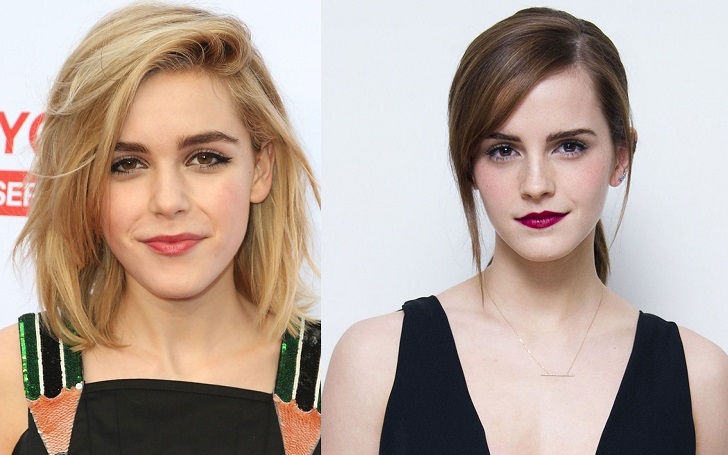 The fan who called Kiernan Shipka by Emma Watson on Instagram got the best response from a celebrity he would ever get.
Apparently, a fan of 'Chilling Adventures of Sabrina' star, Kiernan Shipka, thought she posted a photo of Emma Watson and called the latter one "pretty". Or was he actually pretending to be confused? But only he can tell.
Anyway, while many might be offended for being called as someone else, Shipka took it with swag. The fan wrote, "So pretty Emma Watson", under her Thursday photo with a dog, in the comments section. She got funny and replied back, "thank you. I had an amazing time filming Harry Potter & am really thrilled about all the new projects I'm doing now!"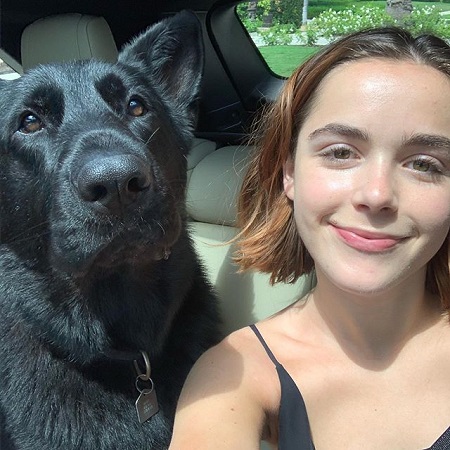 Yeah, we can see the resemblance.
Source: Kiernan Shipka, Instagram
The reply from Shipka cracked up many people in her followers list as it got over 15,000 likes and over 325 replies, all laughing at her comment.
Yeah, you won't find many celebrities who do that.
This is not the first time she's been told she looks like someone else. Many might remember 'Young Sabrina' from the show's Holiday Special. It almost looked like Shipka was age-reversed herself to portray the character. But McKenna Grace was the one to take on the challenge. Grace even played a younger Brie Larson on 'Captain Marvel' and a young Margot Robbie in 'I, Tonya'.
In fact, the 20-year-old shared their photo together, and their likeliness seems way too uncanny to be assumed it was photoshopped or someone just time-traveled.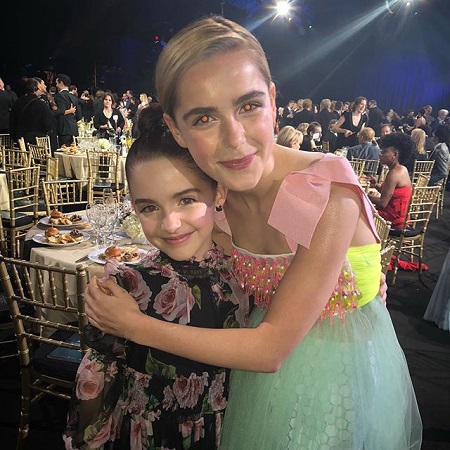 Look at other photos of the two; they are so much alike.
Source: Kiernan Shipka, Instagram
After just releasing the third part 'Chilling Adventures of Sabrina' this January, the crew is already set for the fourth season, slated to be released in 2021. Things are moving a lot quicker than most Netflix shows, huh?
-->