Kim Kardashian Gets Brutally Body-Shamed By Bachelorette's Melissa Rycroft!
Published Thu May 09 2019 By Tess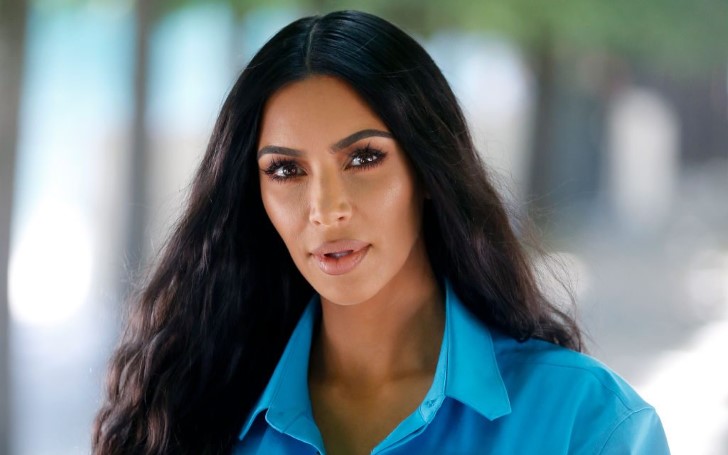 Makeup mogul Kim Kardashian body shamed by a bachelorette alum Melissa Rycroft.
The Bachelorette alum Melissa Rycroft brutally body shamed Kim Kardashian for her appearance at the 2019 Met Gala.
Kim donned a custom beaded latex Thierry Mugler dress which took eight months to create.
"This is about eight months in the making… he envisioned me this California girl stepping out of the ocean, wet, dripping."
While she definitely conquered the unique, damp look dripping in crystals on the pink carpet of New York City's Metropolitan Museum of Art, people could not stop talking about her dress flaunting her famous 'hourglass figure' and most notably extremely tiny waist.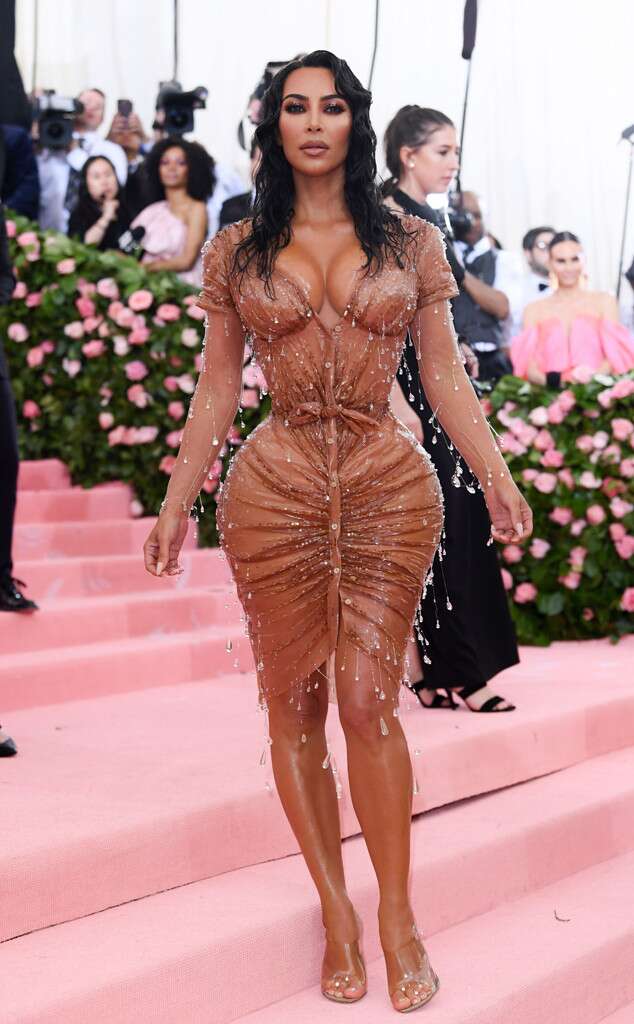 Kim donned a custom beaded latex Thierry Mugler dress at Met Gala 2019

SOURCE: E! Online
Shortly after a few hours of the event on May 6, the bachelorette alum Melissa Rycroft inspired a controversy of her own by criticizing the reality star's frame.
Also see: Kim Kardashian and Paris Hilton Reunite at Birthday Party
Melissa shared a side-by-side comparison of the Keeping Up With The Kardashian's 2015 Met Gala Look and 2019's look via Instagram.
Rycroft captioned the picture, 'Not Natural...and not something young ones should be looking up to.'
The Dancing with the Stars alum referred to Kim's unnatural looking narrow waist "Not to mention it doesn't even look right" with the hashtag "#metgalafail."
Read more: Kim Kardashian Shares Adorable Video of Kanye West Performing Karaoke To His Own Song
In the wake of the steaming criticism Kim's personal trainer, Melissa Alcantara took a stand to defend her client claiming Kim rigorously exercises and works hard to achieve the body.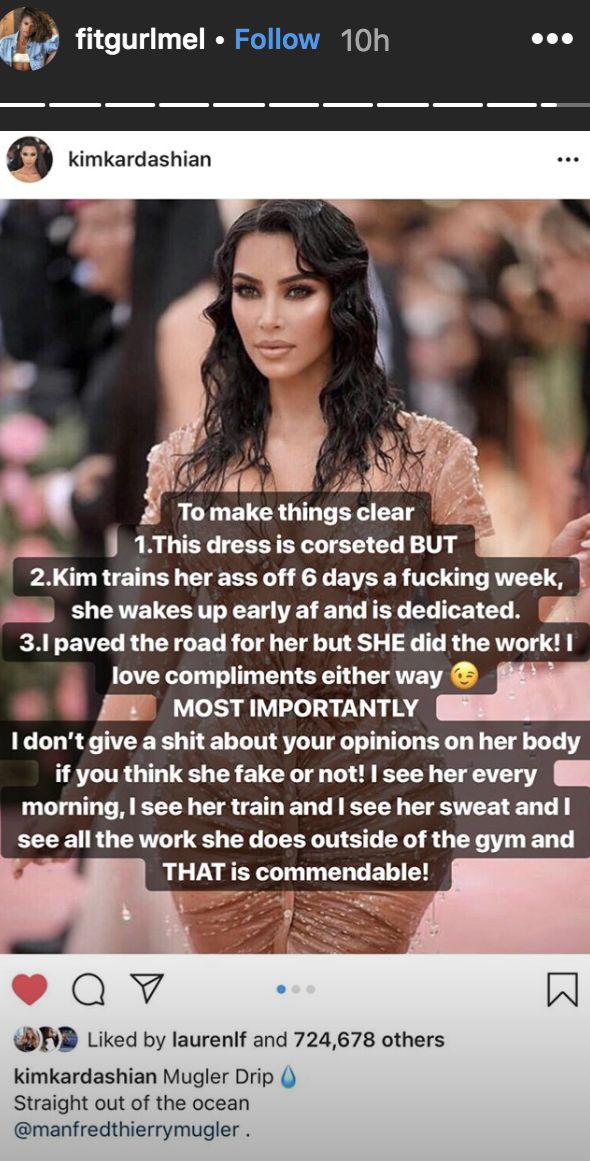 Kim's trainer Melissa defended her client after she was criticized regarding her body figure.
SOURCE: Harpers Bazaar
"To make things clear 1. This dress is corseted," she wrote in her Instagram Stories. "BUT 2. Kim trains her ass off 6 days a f–king week, she wakes up early AF and is dedicated. 3. I paved the road for her but SHE did the work!"
-->