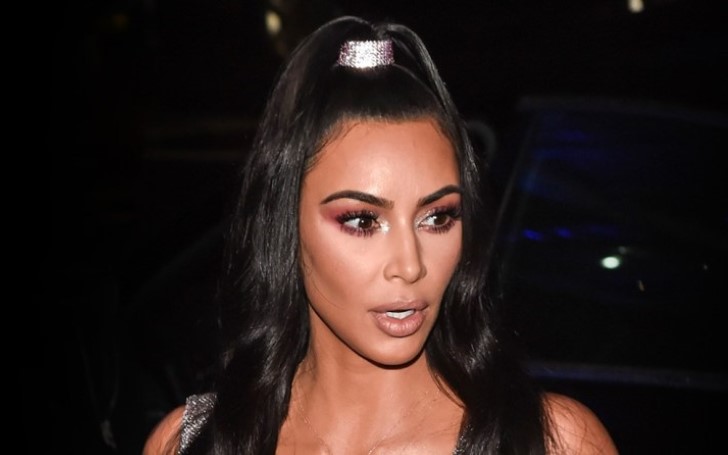 You must be quite familiar with the fact that Kim Kardashian and Kanye West welcomed a fourth member to their family earlier in the year. As any mom would suggest, raising four children is not a joke requiring a lot of hard work and commitment out of you. Although the family depicts an all smiles family persona in their candid Instagram post the four kids are not all fun and games. As a matter of fact, a small army fleet is required to keep everything in check.
Kim Kardashian hires an extended number of nannies to help her with the daily chores that need mending and the famous duo's finance sure is suffering due to that reason. Anyways, let's dive into the intricate details of the caretaking staff they take the assistance of.
The information about Kardashian's nannies cannot pierce the walls of secrecy
After they are hired by Kardashian, new nannies that make it through the selection test must sign a non-disclosure agreement, preventing them from shedding any light on anything they see while providing their services.
Although anonymous sources seem to claim they were employed by Kardashian on multiple occasions providing information on what their life is like, they are not able to go on record, which makes the verification of the claims pretty hard. It can be pure gossip as well.
Check out: Rules Kardashian Staff Members must follow
Add to this the fact that Keeping Up With the Kardashians don't allow these nannies to go on film presenting their side of the story to the world. Indeed, it becomes very hard to explore the difference between factual information, and what is not.
Let's talk Nannies now.
Although the Kardashian-West nannies never appear on the screen, mostly in the reality show Keeping Up With the Kardashians, we know she's got an abundance of helpers to help her with the babies.
At this point in time, we cannot be certain on the exact number of employees helping her with the four little ones. However, reports back in 2018 maintained she at least hires, on average, three nannies to help with her three children. The caretakers were all available 24/7 while being on-call 24 hours a day so that they were never without help.
It would be quite fair to assume that Kim added at least added one more nanny to her team after the birth of her fourth child.
As Radar Online reported, the Kardashian-West bank account is taken aback anywhere from $50,000 to $100,000 on nanny bills every month. In fact, the numbers only calculate the totality of spending when she still had only three children.
A source close to the family revealed,
"There's their security and army of assistants, along with personal trainers, chefs and stylists. Right now, what's costing then the highest by far though are the nannies, and it's becoming a real drain on their finances."
The insider also claimed that an Army of staff with high cost is a must for the family to sustain.
Watch: Rules Nannys must follow.
If you were to become a nanny for the Kardashian-West family you are bound to make a hefty pile of dollar bills. Well, there is a catch, if you are pretty you wouldn't make the cut as Kardashian doesn't want to repeat the mistakes of other celebrities who choose a pretty nanny and end up losing their husband. Guess Kim just wants West's unfaltering attention focused on her.
-->