Kim Kardashian's Recent Social Media Post Doesn't Go As Planned
Published Tue Jun 11 2019 By Chester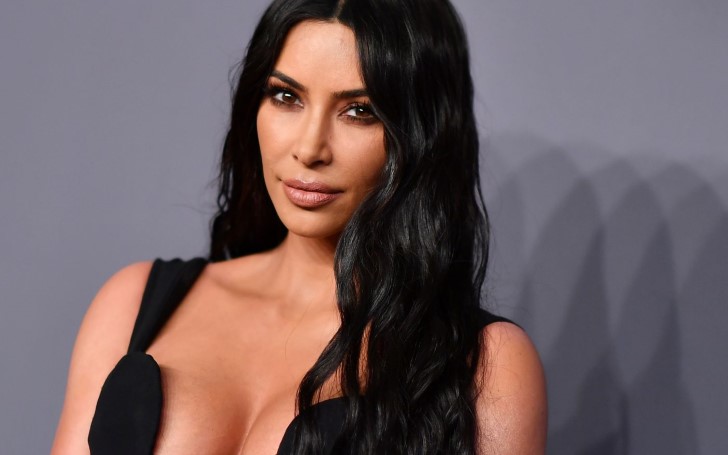 Shortly after the KUWTK star announces the news of the new product launch, Kim Kardashian faces backlash after a recent product launch news.
Even the angels fall, so did Kim Kardashian. The criticisms began to fire towards Kim soon as the reality star took it to Instagram and shared a seducing hot picture in a tub teasing us about her upcoming 'KKW' beauty line product.
Check out the exclusive post, Kim, 38, shared among her 141 million fans letting the audiences speculate the reason behind her glowing skin.
Well, the Dash Doll star may be feeling regret by the recent social media responses. She intended to make lots of green out of it resulting in undesired feedbacks.
"My ultimate body perfecting secret is launching to @kkwbeauty on 6.21.19. Can you guys guess what is it is?"
Kim was expecting answers like 'self-tanner' or 'body oil' while she actually received contrasting comments like "photoshop" and "surgeon."
Kylie Jenner's Skin Care Review: Everything You Need To Know About Kylie Skin Care Line >>>
Some of the fans comments,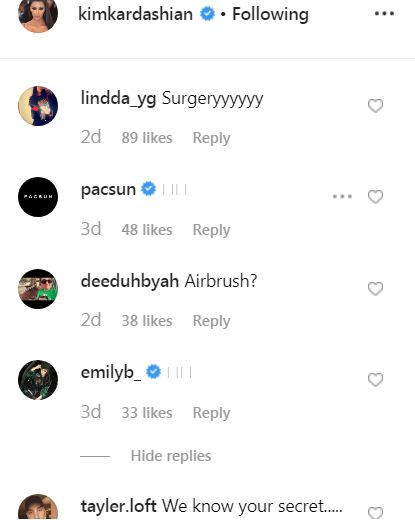 SOURCE: Instagram
A follower called b_nizzzle commented,
@caitbotelho I bet it's self-tanner
Another fan called @ryeliejewitt wrote, 'OMG SHAPEWEAR.'
Well, the rumors about Kim's plastic surgery are far from new; Previously the Insta star was accused of undergoing plastic surgery which she denied while she admitted using fillers like Botox instead.
The reality star confesses that she has not used a knife for any cosmetic reasons expressing on Harper's Bazaar in 2012.
"Everyone always thinks I've had my nose done or my lips done or just anything to my face like besides Botox, which to me isn't plastic surgery."
Well, beauty in today's world is judged and based upon Snapchat filters, makeup, and surgeries. The natural beauty and its simplicity are near extinct from the influence of postmodernity in today generation.
Kim Kardashian West And Kylie Jenner Will Be Launching A Fragrance Together >>>
Same happened with Kim. Well, what do you guys think about the subject? Stay tuned and updated to find more intriguing news of the trending internet celebrities.
-->