Know about Emmylou Harris's Ex-Husbands
Published Tue Dec 03 2019 By Sea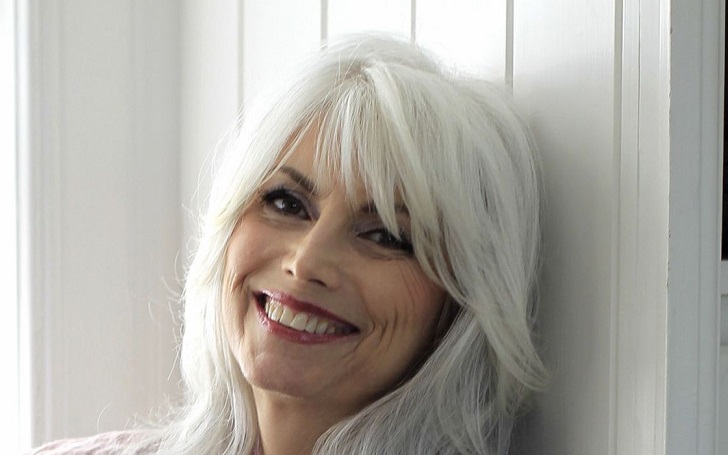 Emmylou Harris probably makes you go back a certain amount of time, or rather, decades. Her music, which includes dozens of albums and singles, has won her 14 Grammys and the Polar Music Prize, among others.
You probably know the legacy she is trailing and quite some more behind her. You might not even be surprised that she's been married thrice and divorced all three times. Above all, they're all musicians of some sort.
Emmylou Harris and Early Days
It may not be something new in today's world, but it is pretty interesting to note that she is great friends with at least two of them. "An excellent ex-wife," she labels herself and believes her last two ex-husbands to be best friends.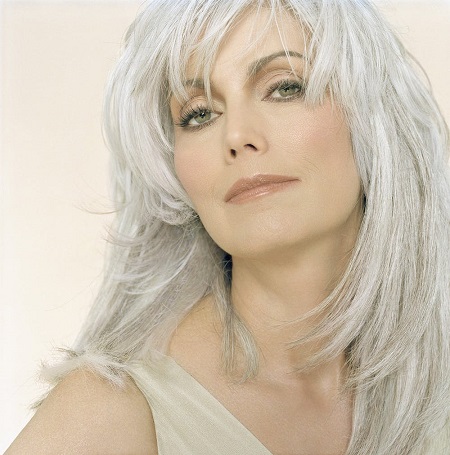 Fans might know she started from a terrible place. A not-so-good place, to be exact. She quit drama school (even after winning a scholarship) to pursue her music career in New York City, worked as a waitress, and performed folk songs in coffeehouses to support herself and her career.
A fateful meeting led Emmylou to stardom. During her rounds in the coffeehouses, she met her first charmer, songwriter Tom Slocum. But the marriages with the three gentlemen probably helped boom her music career.
Emmylou Harris' First Husband, Tom Slocum — Married One Year (1969-1970) and Had Her First Daughter
It was a kickstart Harris needed. As she started collaborating with the songwriter/composer, she got to record her very first album, Gliding Bird. The pair married in 1969 and moved to Nashville but soon divorced the following year (1970).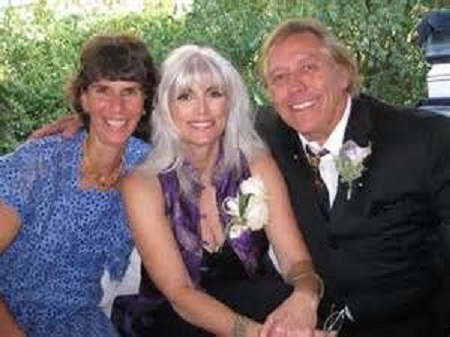 Emmylou had her first child, a daughter, Mika Hallie Slocum, with her first husband. Mika was born on March 15, 1970. You should see how grown-up she is now.
If you've waited to see the end credits of the 2019 movie, 'Once Upon a Time... in Hollywood', you might have seen his name too. Apart from helping Harris write the songs on the album for her, Slocum later released an album of his own, '1st Collection', in 1984. He wrote the soundtrack, Dalton Gang Ride Entrance. He was one of the performers too.
Apart from those, Slocum featured as a band's leader in the 1978 movie, 'Moment by Moment,' and composed the soundtrack for the 1981 western drama, 'Cattle Annie and Little Britches.'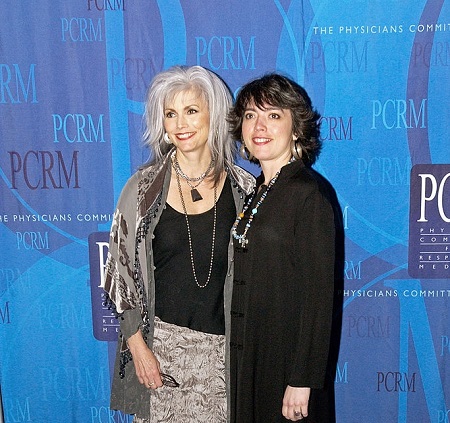 Like mother, like daughter.
Source: Stephen J. Boitano, Getty Images
After their divorce, the 'Wrecking Ball' releaser returned to her parents in Clarksville, with her daughter, due to financial upheavals. But it wasn't the end of the road for her ambition. The seventies began with her collaborating with Gram Parsons (after a Flying Burrito Brothers member spotted her and suggested her to him instead of keeping her with their band).
Parsons released a solo album GP with her, and she toured with him in 1973. But the same year, he died from an accidental drug overdose. Despite that heart-wrenching moment, she became a country music star of the '70s and '80s.
Emmylou Harris and the Second Ex-Husband Brian Ahern, the Record Producer (1977-1984), Is the Father of Her Second Child
Part of why the mother-of-two, Emmylou Harris, became a star was her second marriage in 1977. She started dating Canadian record producer Brian Ahern around 1974.
Ahern produced her major label debut, 'Pieces of the Sky' in 1975. She later created a band, 'Hot Band,' after Warner Bros. Records agreed to record her if she made one.
The couple went on to make many hits together when they were married, with the last one, 'White Shoes,' coming out in 1983 before they divorced in 1984. As mentioned earlier, they're still great friends and worked together again in 2008 to release 'All I Intended to Be.'
The Halifax-born (in Nova Scotia, Canada) had three bands in his career and was a music enthusiast from the very start. His parents supported his cause, as his father bought him his first guitar.
The pair had their first child together (their respective second child) on September 9, 1979. Daughter Meghann T. Ahern is now a screenwriter.
Eight More Years of Married Life with English Musician Paul Kennerley, But No Kids
In 1985, the 72-year-old married British-born singer/songwriter, composer, and record producer, Paul Kennerley. He helped her complete her most ambitious project, 'The Ballad of Sally Rose,' the same year.
Like her other divorces, this one was not ugly either. The couple separated in 1983 after moving to an old house on a tree-lined street near Music Row in 1981.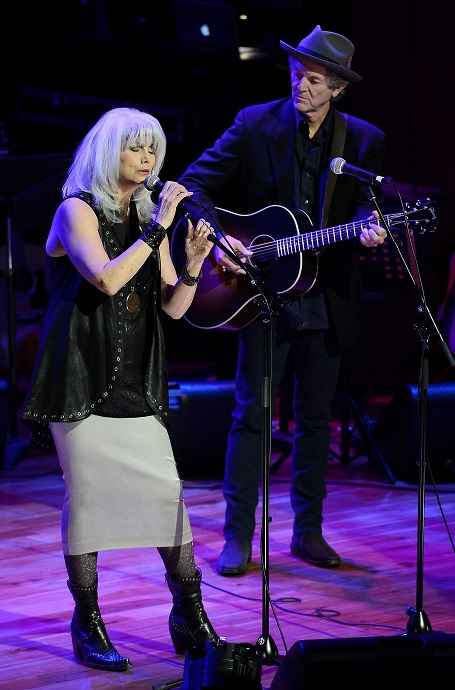 The Merseyside-born musician got into the industry after hearing the song, 'Let's All Help the Cowboys Sing the Blues,' by Waylon Jennings. He was so excited by the song that he left his job in advertising and spent three months nurturing his passion.
The 71-year-old started his career in 1972 and lived in London for a long while, writing songs. Then in 1985, he moved to Nashville, Tennessee, to be with his wife after marrying her. He worked with Harris since 1981 as he composed 'Born to Run,' one of his early works, for Harris.
Kennerley's works also include writing for 'The Judds,' Marty Stuart, Tanya Tucker, 'Sweethearts of the Radio,' and Patty Loveless, among others.
The first thing Kennerley did for Harris after the divorce was in 2003 when he composed her 'Stumble into Grace' song for the album, 'Jupiter Rising.' To this day, the pair are very good friends with each other.
Working with musicians has brought a lot of assistance for the Academy Award-winning singer. Even at this age, she doesn't want to stop and give more of her voice to the public. She may not make music more frequently as she used to, but no one can blame someone who should've taken rest from straining herself out.
Stay tuned and connected to GlamourFame for more Entertainment updates.
-->