Know About the Intriguing Relationship of Garcelle Beauvais and Mike Nilon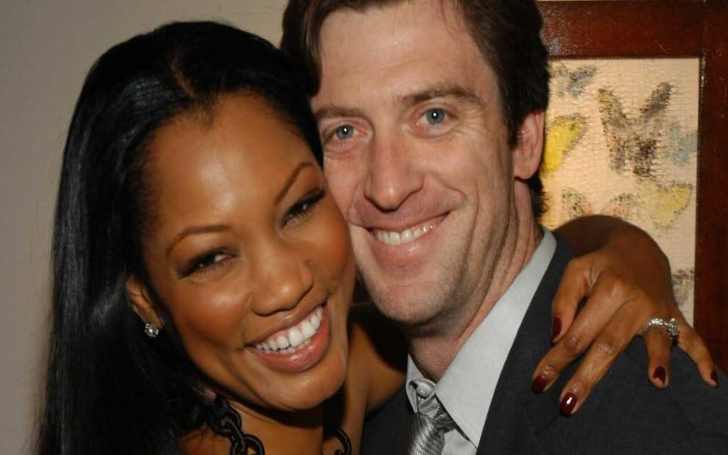 Mike Nilon, also known as Michael Nilon, was once married to Garcelle Beauvais, a well-known American actress, TV personality, author, and former fashion model. He was born on May 1, 1967, and is an American talent manager and producer. Mike gained recognition for his work in films like "Rage" (2014), "Left Behind" (2014), and "Braven" (2018).
Unfortunately, their marriage ended when Garcelle discovered, via a text message, that he had been unfaithful to her for a period of five years. Despite their divorce, the two managed to put their differences aside and successfully co-parent their sons.
How Old is Michael Connor Nilon Today?
In 2023, Michael Connor Nilon is 56 years old, having been born on May 1, 1967, in Philadelphia, Pennsylvania.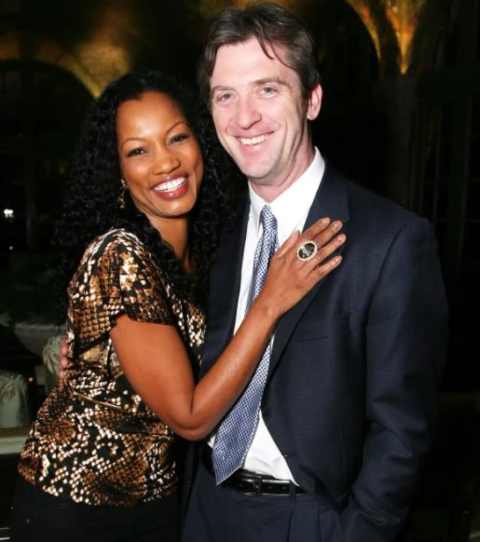 Although information about his parents and siblings is not readily available, it's worth noting that his grandmother and Bill Murray's grandmother are siblings, making Bill Murray a distant relative of Michael. Unfortunately, very little is known about Michael's childhood.
Michael has maintained a relatively low profile throughout his life. However, there is reason to believe that he may have attended Swarthmore College, a private liberal arts institution located in Swarthmore, Pennsylvania.
Ex-Wife, Garcelle Beauvais is Talented Actress
Garcelle Beauvais is a talented Haitian-American actress, fashion model, TV personality, and author, born on November 26, 1966, in Saint-Marc, Haiti. Her parents are Marie-Claire Beauvais, a nurse, and Axel Jean Pierre, a lawyer.
When Garcelle was just seven years old, her parents divorced, and she relocated to Peabody, Massachusetts in the United States with her mother and six older siblings. Although she initially spoke only French and Creole, she learned English by watching programs like Sesame Street.
At the age of 17, Garcelle made a significant move to Miami in pursuit of a modeling career. A year later, she delved into fashion modeling, and her venture into acting and writing proved to be successful.
Notably, Garcelle made history by becoming the first black cast member in the tenth series of the TV series "The Real Housewives of Beverly Hills" in April 2020.
Michael Nilon and Garcelle Beauvais Wedding Ceremony
Before Michael Nilon, Garcelle Beauvais was previously married to Hollywood producer Daniel Saunders, and they had a son named Oliver Saunders, born in 1991. Unfortunately, their marriage ended in 2000, and they both moved on with their lives.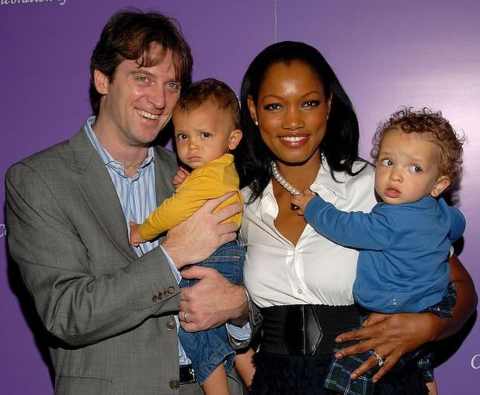 Just a year after her divorce from Daniel Saunders, Garcelle Beauvais met Michael Nilon, and their relationship flourished over time. They tied the knot on May 12, 2001, and their union garnered admiration from fans who wished for a partner like Michael and a spouse like Garcelle.
The couple's public displays of affection, including lavish gifts and appearances at high-profile events, made their romance highly visible and celebrated.
Children and Miscarriages
Despite having a son from her previous marriage, Garcelle Beauvais faced difficulties conceiving with Michael Nilon, which remained private until she opened up about her struggles with fertility. Despite a failed IVF attempt, Garcelle persevered in her quest to expand her family.
It took five years, three heartbreaking miscarriages, and two rounds of in vitro fertilization for Garcelle to successfully conceive her twin sons, Jax Joseph Nilon and Jaid Thomas Nilon, who were born on October 18, 2007.
She also expressed the challenges of discussing family with friends, as the topic often led to the well-intentioned but painful reminder of her fertility struggles.
Also See: Kyla Weber's Blissful Married Life With Celebrity Husband - Know It All
Mike Nilon Cheated Garcelle Beauvais
Despite appearing as a seemingly perfect and understanding couple, Michael Nilon and Garcelle Beauvais faced troubles in their relationship. While Garcelle was undergoing fertility treatment, Michael was secretly involved with a woman from Chicago, whose identity remains undisclosed.
The revelation came when Garcelle used Michael's phone to call his mother and discovered a text message with the words "I love you" from the other woman.
This discovery prompted Garcelle to send an email to Michael's colleagues at CAA, exposing his infidelity with the Chicago woman. Unfortunately, the email was leaked to the media, turning their private turmoil into a widely discussed and publicized scandal.
Divorced Finalized on 10th May 2010
Garcelle Beauvais filed for divorce from Michael Nilon on May 10, 2010, and their divorce was officially granted on April 1, 2011. In the divorce agreement, they secured joint custody of their children, with the kids primarily residing with Garcelle.
Very little is known about the woman who allegedly played a role in the breakdown of Michael and Garcelle's marriage, except that she resides in Chicago. Michael has maintained a low profile, and his private life is not well-documented online.
Since the messy divorce with Garcelle, he has not publicly acknowledged dating anyone, and he has not been seen in the company of a new partner, indicating that he is likely single at present.
Michael Nilon Movies and TV Shows
Michael Nilon is an American talent manager and producer known for his keen ability to spot and nurture talent in the entertainment industry. He started his career as a talent agent at CAA, where he worked for 15 years before becoming a partner at LINK Entertainment for 5 years. In 2018, he co-founded Stride Management alongside Matt Shelton.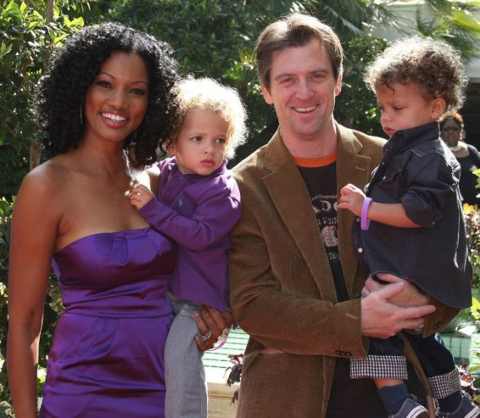 Nilon has also ventured into film production, serving as an executive producer for movies like "Rage" and "Left Behind" in 2014, and as a co-executive producer for "Pay the Ghost" in 2015. In 2016, he worked as a producer for the film "The Trust" and as an executive producer for "USS Indianapolis: Men of Courage."
Mike Nilon's Net Worth in 2023
Mike Nilon, the American talent agent and producer, has an estimated net worth of $4 million, with an annual income estimated to be over $130,000.
Notably, his ex-wife, Garcelle Beauvais, also has a similar net worth of $4 million.
Stick To Glmaour Fame For More Related Contents
-->