Kristin Chenoweth dating life; Has never been married
Published Wed Dec 04 2019 By Travis
Kristin Chenoweth has been entertaining the world since 1991 when she earned her first role in a play. Ever since then, she's been in blockbuster movies, game-changing TV shows and beloved Broadway plays. But don't you stop there, she is not only an actress and a Broadway singer, but Kristin is also an album selling musician with a nice Discography.
There is no denying Kristin Chenoweth is one of the finest triple threat performers ever to live, and she is doing it all at the age of 51 years old and at one point, losing weight all the way to 88lbs. Now, she is making another career change with the actress set to appear in a Hallmark romance movie this holiday season.
But as much as she is about love and finding the right person when it comes to her personal life, there've been a whole host of men in Kristin's life, but none lasted more than three years. She obviously blamed her work and constantly jetting from one place to another for all of her relationships failing, but she also said in 2018, she needs to find a balanced life for a special someone, and it seems she's found one, finally.
Kristin Chenoweth is Currently in a Relationship with Boyfriend Josh Bryant, and She is not Looking to Get Married Anytime Soon
Source: Instagram
When you sit down and count, there are a whole host of actors, producers, and writers who've been in a relationship with Kristin Chenoweth. But she was always moving from place to place, and it wasn't something most men in her life were attracted by.
Kristin wanted a long relationship with a handsome man, but they also needed to understand her way of life. She was not looking to settle down with a man in the suburbs and give birth to babies. The actress said in an interview with Bustle; if she wanted a baby, she would adopt one, but wanting the people's perception of a perfect life is not something she was actively looking for.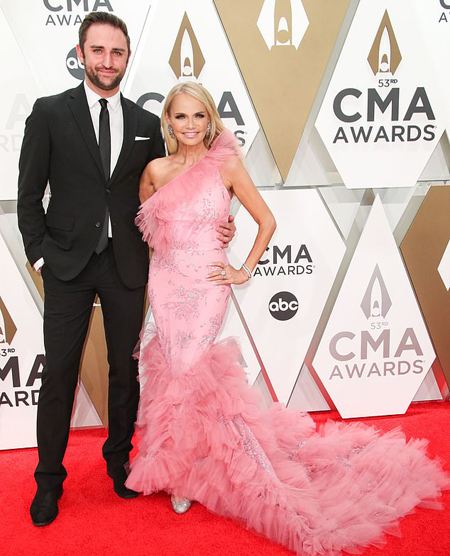 Source: Mail
But in 2018, the actress started to change her tune a little, not on her whole ideology, but her stance of not compromising her way of life. She revealed in an interview with People; she was ready to let someone in and find a balance in her life between work and boyfriend.
The interview was reported on 20 July 2018, and a little over two weeks later, the actress was spotted with a man in LAX, holding hands. The man was identified as Josh Bryant, who is the leading guitarist for 'Backroad Anthem,' and the couple was said to be in love.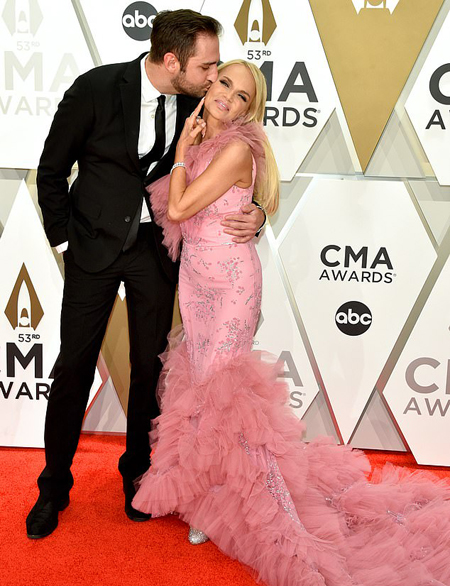 Source: Mail
They seem to share an amazing relationship together because; the couple is still together over a year later. They were also seen together at this year's Country Music Awards, where the lovebirds were not shy of engaging in some PDA.
But when asked about the possibility of getting married to her handsome boyfriend, Kristin shared a simple answer to US Weekly. Kristin said, "I don't know if I need a ring. I just need the commitment, and I got that. Snap."
Source: Instagram
Though the couple definitely seems to be in love, they are not in any rush to walk down the aisle, share vows and get hitched right now.
Past Romances/Engagement and Flings of Kristin Chenoweth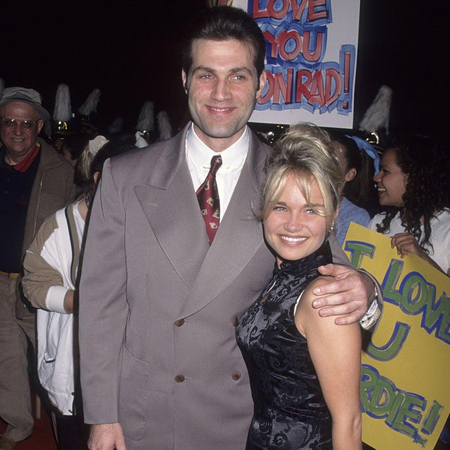 Source: Ranker
There are no shortages of men when it comes to being linked and also being in a relationship with the talented actress. From actors to writers, all took their chances, but none were able to tie down the talented actress and get married.
Though not much is known when it comes to the relationship status of Kristin Chenoweth in the early 90s, we, know the actress, at one point, was engaged to actor Marc Kudish, who was also a stage actor and the couple reportedly met for the first time in 1998 and they got engaged and lived together till 2001 when they called it quits and went on their own paths.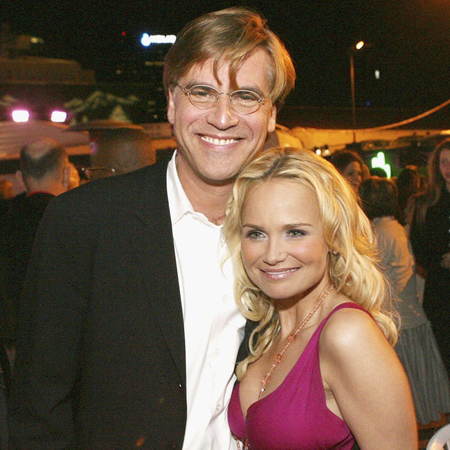 Source: Ranker
After the engagement ended, it must've affected the actress a little because she was away from the dating game for almost five years when, for a brief period of time, she was involved with the actor Lane Garrison in 2006. But as fast as the beginning of their relationship, the demise was even quicker.
In the same year, while working on The West Wing, the actress met talented writer Aaron Sorkin and the two, dating, in later part of 2006, but again, the relationship was not meant to be. In 2008 the actress linked with Seth Green, and like all her past relationships, it was as brief as the current generation's attention span.
Source: Ranker
Charlie McDowell and Kristin Chenoweth dated for a year starting from the later part of 2008, and the romance which sparked on set during the filming of Christmases could not live to see the Christmas of 2009.
Kristin was also in a brief relationship with 'The Bachelorette' contestant and the leading star of the 14th season of 'The Bachelor,' Jake Pavelka. From October of 2012 to February of 2013, the pilot and the actress dated and then moved on soon after. By October of the same year, Kristin was with Producer Dana Brunetti, and their relationship lasted till November of 2014.
Source: Ranker
The last relationship she was a part of before meeting Josh was with businessman Andrew Pruett whom she dated from April of 2015 to the start of 2016. Two years later, she met her musician boyfriend, and it seems this time it is meant to go all the way for the actress.
Before you leave, make sure to head on over to our Entertainment section for all the latest news and gossip on your favorite celebrities. Also, do not forget to visit Glamour Fame to be in the know of all the happenings in the world of show business.
-->