Lady Gaga Fixes The Mistake and Shared Recently Corrected Musical Tattoo
Published Mon Feb 18 2019 By Tess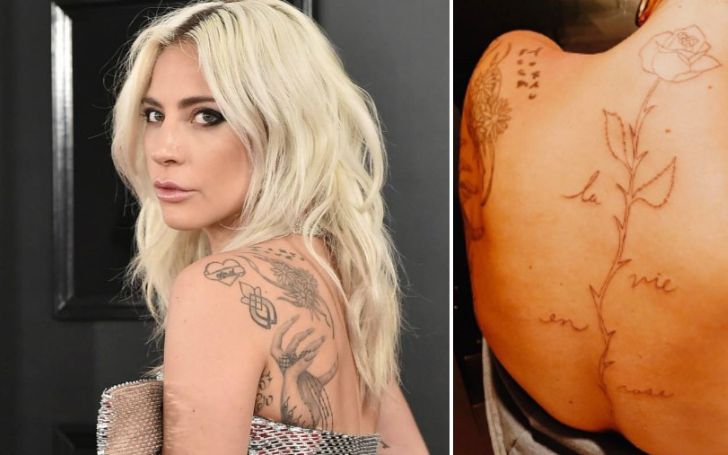 Lady Gaga Fixes The Mistake and Shared Recently Corrected Musical Tattoo.
Lady Gaga recently debuted her two new tattoos on Valentine's Day by Los Angeles-based artist Winter Stone.
The singer turned actress displayed her recent tattoos on Instagram which consisted an outline of a rose down her spine with words La Vie En Rose, supposedly a tribute inspired by her movie A Star is Born and another tattoo of musical staff notes honoring her name GAGA on her forearm.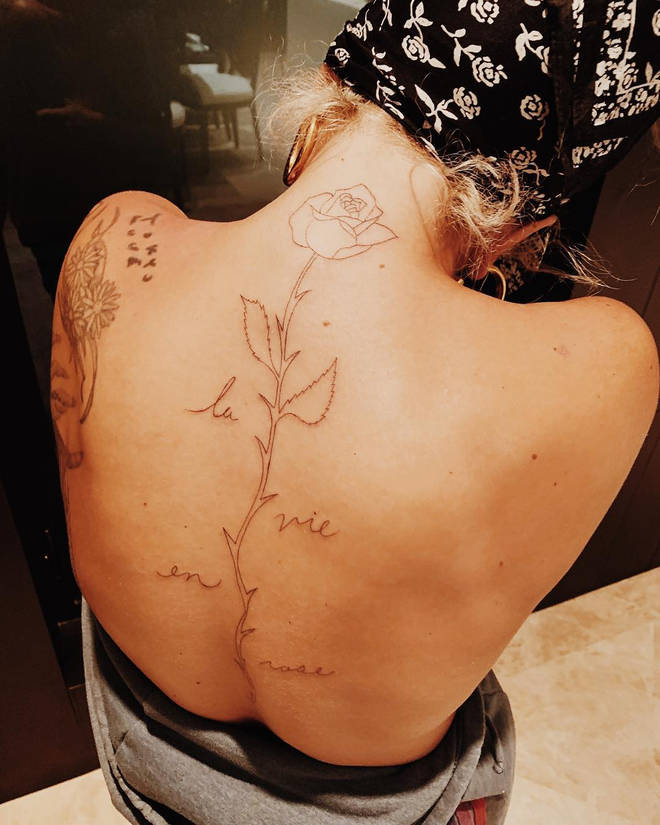 Lady Gaga got two new tattoos.
SOURCE: Capitalfm
The Applause singer who is set to perform at Oscars 2019 immediately faced a tattoo emergency after fans figured out the major tattoo failure. Her second tattoo with GAGA inscribed on a musical staff consisted of only four lines which in fact should contain five.
Lady Gaga responds to hilarious tattoo mistake with humor
SOURCE: Harpers Bazaar
The queen of pop who recently bagged three Grammys instantly responded to the blunder terming it" drunk musical crisis." She responded the error with humor to the fan stating that's what happens when you get a tattoo while drunk.
"I studied music theory... that's what happens when you drink and tattoo."
Shortly, after the singer uploaded new footage of her recently corrected tattoo with the caption "Music crisis averted."
Lady Gaga followed up the post with another video on Instagram readdressing the blunder with a quote "as a music student I'm appalled."
Apparently, Lady Gaga isn't the only celebrity to face major tattoo blunder. Another singer Ariana Grande also faced some criticisms regarding her major tattoo failure of 7 rings on her hand.
-->