Lauryn McClain Sisters: Who are They?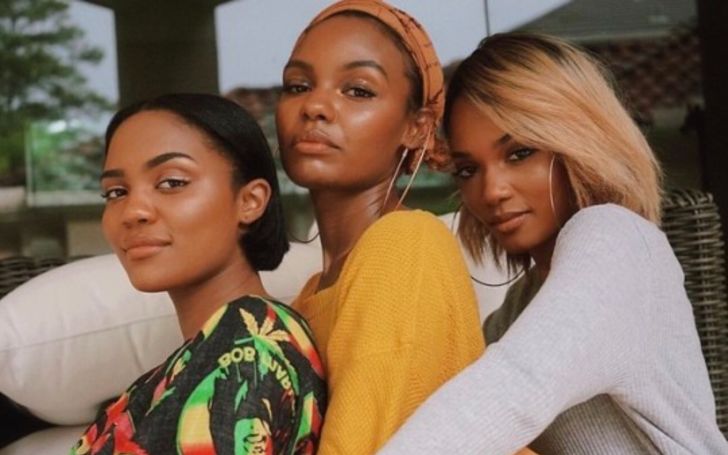 The Lauryn McClain's sisters: Everything you should know
The McClain sisters are a remarkable early 2000 girl band group. Namely, Sierra Aylina McClain 26 years old, Lauryn Alisa McClain 24 years old, and China Anne McClain 22 years old.
If you have ever been into R&B music as a child then you are probably familiar with this girl group.
Early Life and Coming Off of 3 McClains
The girls belong to Georgia, USA. Their love for music was innate and instilled in them as a kid. Their father Michael was a music producer and a songwriter.
Who later co-managed their career. Although the girl band group initially endeavored for a singing career, they all went their way and did films in later stages of their life.
The McClain together appeared in Tyler Perry's third film Daddy's little girl". their brother Gabriel McClain also appeared in the film.
The sisters starred in Tyler Perry's film "Daddy's little girl" along with their brother Gabriel.
Photo Source:
Must check out: Stacie Zabka Net Worth Details: Know About The Celebrity Wife's Wealth And Income Source
The girl band was formed in 2005 as 3McClain girls which were later changed to McClain. They made their debut single with "Go". The stunning black girl band was offered plenty of work in the following years. In the first initial years, the team performed in award ceremonies and sang for Disney.
They gradually amassed people's recognition by giving hit single like "Go", "Great divide", etc. However, the band's singing career was short-lived, as the girls went on a hiatus after their last release "Feeling like".
The girl band went on a hiatus to pursue individual career
Photo Source: Pinterest
Thriii: The Revival
Among the three sisters, it was china McClain who received most of the fame and recognition. Although, the other two sisters had a flourishing acting career and starred in films like "Bear City 3", "The Gospel", and "Honey". China evidently outperformed her two sisters with movies like "Descendants", "Grown-ups" etc.
The Girl band has now made a comeback with a new name in June 2020 as "Thrive". And have already released a new single "My sanity". They are starting afresh and will hopefully receive the same amount of love and appreciation from their fans.
Recommended: Know All About Vanessa Laine Bryant's Children With Late NBA Sensation Kobe Bryant
For more updates on your favorite celebs, stay connected to Glamour fame.
-->