Who Is Leah Remini? What Is Her Net Worth?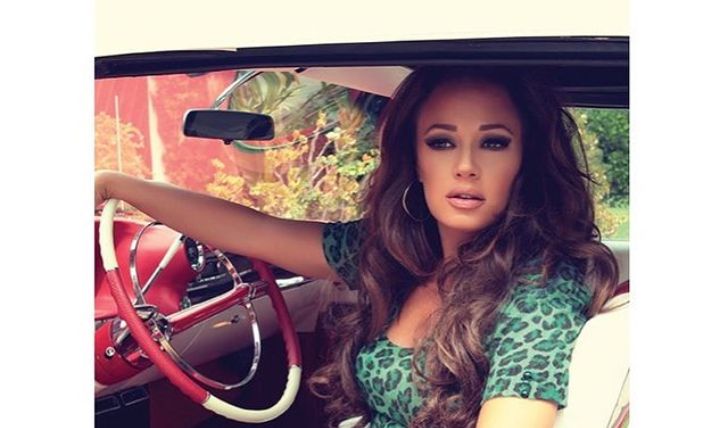 Leah Remini's net worth revealed: Inside her career as an actress and activist!
An actress and activist, Leah Remini has successfully established herself as a notable figure in both sects and branched her career into various facets of showbiz. Remini is best-recognized for her central role in the CBS sitcom The King of Queens, where she starred opposite Kevin James for nine seasons. Remini's portrayal of Vanessa Celluci in another CBS sitcom, Kevin Can Wait, also alongside James, garnered her rave reviews. Remini is also popularly known as the longtime BFF of Jennifer Lopez.
Leah Marie Remini was born on June 15, 1970, in New York City. Outside of her career in entertainment, Remini's name is distinctively recalled for her tumultuous relationship with Scientology, a dogma deeply ingrained in her. Remini and her sister Nicole were 13 when her Scientologist mother enrolled her in the paramilitary organization. Remini is now a vehement opponent of the belief system and has won several accolades, including two Emmys for her work on the arcane subject.
What is Leah Remini's net worth?
Remini's net worth as of this writing is astonishing, and although she has cemented her celebrity via her consistent broadcast on Scientology, Remini says the work hasn't brought her hefty sums as one would've thought. "By the way, when you do make money, it's a lot of f*cking work for a small amount of money, Leah once revealed, adding, "I can make more money in one f*cking day doing acting."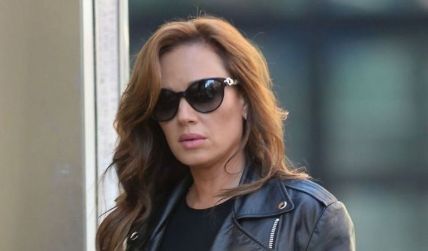 Remini got her big break in 'The King of Queens.'
Photo Source: Instagram
As per Celebrity Net worth, Remini boasts an estimated net worth of $25 million. Since Remini has alleged her meager earnings from her work surrounding the sensitive subject, which includes documentary filmmaking and books on Scientology, it is safe to assume that much of her wealth stems from her acting chops.
Don't Miss: How Rich is Jon Stewart? What is his Net Worth? All Details Here.
Remini started her acting career in 1988 via various guest roles, including one in Who's the Boss, Living Dolls, Friends, Saved by the Bell, and more. The hustle continued for the aspiring actress as she went onto co-star and had recurring roles in Old School, In the Motherhood, and The Young and the Restless, before landing her breakthrough roles in The King of Queens in 1988 and later in Kevin Can Wait.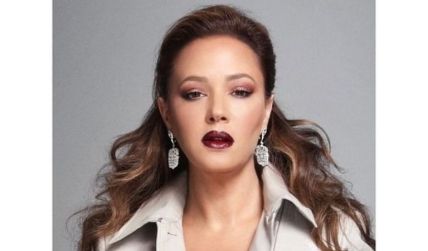 Leah Remini is a two-time Emmy winner.
Photo Source: Instagram
Remini's non-acting ventures include the popular daytime talk show The Talk, which she co-hosted with Julien Chen, Sara Gilbert, Holly Robinson Pete, and Sharon Osbourne, with whom she got embroiled in a scandal after Osbourne made stern criticized Remini publicly. The latter responded by accusing Sharon of plotting her departure from the talk show. In 2016, Leah premiered her award-winning documentary series Leah Remini: Scientology and the Aftermath, soon after publishing her New York bestseller Troublemaker: Surviving Hollywood and Scientology.
Leah Remini enrolls at NYU!
Remini, 51, mother to one, was accepted into NYU earlier this year. The actress says her early association with Scientology deprived her of formal education. "For the last 38 years of my life, I have been living and working with an 8th-grade education," the actress writes while commemorating her new milestone. Leah is now on a mission to claim back what was taken from her decades ago.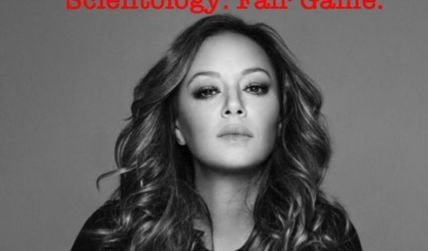 Remini left Scientology in 2013.
Photo Source: Instagram
Sharing a throwback picture of her childhood days, Remini captions, "I was ready to take on the world. But by this point, I had been living the life of an adult for years even though I was a kid." She adds, "Scientologists are taught that kids are no different from adults. So from a very young age, I was held accountable like an adult. Even things that I wasn't responsible for were my fault."
Remini got accepted for an associate program in liberal arts at NYU. Source: Chelsea
Remini left Scientology in July 2013 and has been exposing the truth behind it since. The actress says she turned to the acting career for salvation. Remini announced she is pursuing an associate program in liberal arts. "For someone like me, a person who desperately wanted a higher education and options in my life, coming from a cult and a family who didn't value an education, this is a very big day for me," Leah explains.
Recommended: What is Ava Michelle's Net Worth? Learn 'Tall Girl' Star's Earnings here.
Stay connected to glamour fame for more.
-->