Les Dawson's Daughter Charlotte Dawson Engaged to Rugby Player Matt Sarsfield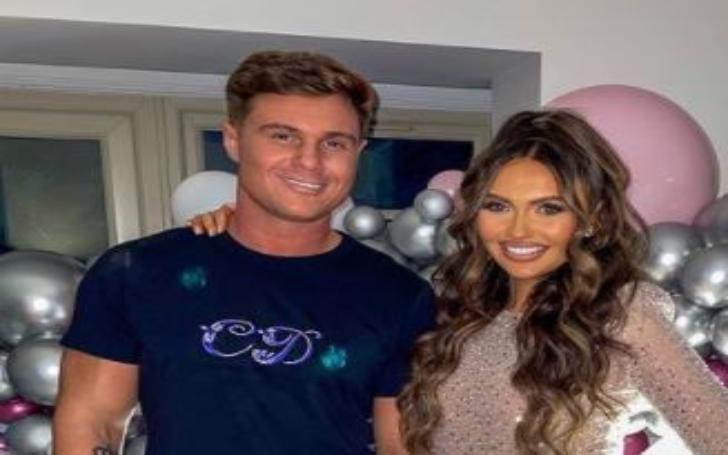 Charlotte Dawson is engaged to an athlete. Know all the details about her fiance!
Lady Charlotte Dawson is a well-known figure in the United Kingdom. Les Dawson, the famed English actor, comedian, and playwright, is her father. He has been in a number of blockbuster films and television series, as well as writing hundreds of books. In 1993, he died of a heart attack in a Greater Manchester hospital.
Charlotte is a fashion influencer and blogger in addition to her father's heritage. She has also had outstanding performances in the films Celebs on the Farm, Rough and Ready, and Love Squad. Previously, she established a clothing line called Freda Funk, which was offered in Top Shop.
Engaged To Rugby Player Matt Sarsfield
Charlotte, the stunning reality personality, recently revealed her engagement ring. Matt Sarsfield, her longtime lover and now fiancé, has proposed to her. He is an English rugby player who played in the Betfred Championship for Swinton Lions. In 2020, he even had an appearance on Celebs Go Dating.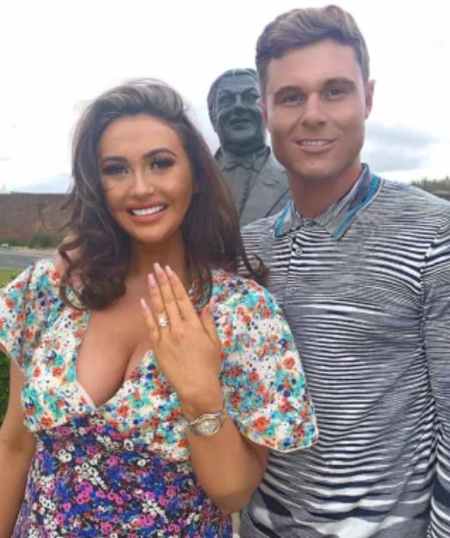 Image: Charlotte Dawson with her fiance, Matt Dawson showing her engagement ring. Source: Instagram@charlottedawsy
Taking a closer look at the relationship, the two began dating in 2016 and have been together ever then. They decided to take their relationship to the next level after experiencing so much love and bonding. In Lytham, where Matt proposed to her, Dawson proudly displayed her stunning diamond ring next to her father's statue.
Don't Miss: Jack Grealish's Girlfriend Sasha Attwood Posed For a Pretty Little Thing Photoshoot!
As a result, she uses her social media account to keep her fans up to speed on the occurrence.
OMG OMG OMG my darlings IM CHUFFIN ENGAGED!!!!! To the man of my dreams

"My fairytale came true I feel the luckiest girl in the world my dad got to witness me get engaged ... I'm so happy love you so much matt xxxxxxxxxxxxxxx WOW my ring
Well, it was expected the two love birds would one day make the decision to move their relationship forward. And we are all happy that it worked out ok.
Charlotte Dawson and Her Fiance, Matt Sarsfield Are Expecting Their First Child
For more than five years, the soon-to-be Mr. and Mrs. Sarsfield have been in love. They even started a new beginning by getting engaged recently. In addition to all of this, they were expecting their first child together, which they revealed on their social media sites.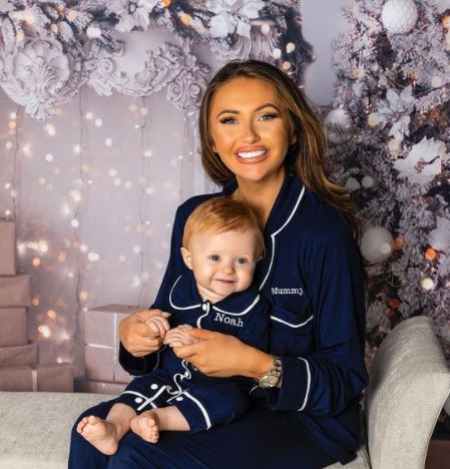 Image: Charlotte Dawson with her son, Noah Sarsfield, during Christmas week. Source: Instagram@charlottedawsy
Further, Charlotte announced the due date of her baby in January, a week before her father's 90th birthday. On January 25, she gave birth to their first child, Noah Sarsfield. People from all around the world congratulate the couple for their upcoming future.
Look Glamour Fame For More Topics!
-->