Is Lewis Hamilton Currently in a Relationship? Learn his Dating History
Published Thu Sep 08 2022 By binda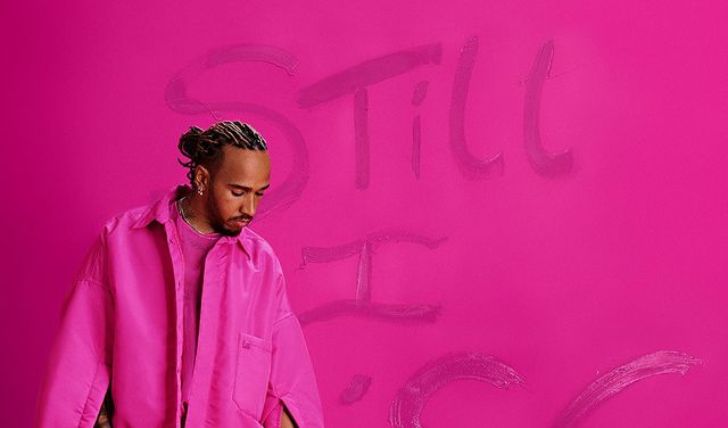 Who is Lewis Hamilton dating currently? Inside the F1 driver's romantic life!
Lewis Hamilton is a British racing driver, currently racing in Formula One for Mercedes. He has a joint-record seven World Drivers' Championship titles linked with Michael Schumacher in Formula one. Hamilton's other feats include a record for the most wins, i.e. 103, podium finishes ii.e.188, and pole positions, i.e. 103, among others.
Born on January 7, 1985, in Stevenage, Hertfordshire, Hamilton is hands down one of the best-known Formula One drivers. He has also become a leading protector supporting plenty of causes, including the BLM movement, animal rights, and human rights. Listed in the 2020 issue of Time as one of the 100 strong people worldwide, Lewis's romance history with a famous singer also lends him a pop culture currency.
Lewis Hamilton's Relationship Status!
The 37-year-old driver famously dated singer Nicole Scherzinger, who is currently dating former rugby player Thom Evans. Nicole is an actress and composer, best known as the lead singer of the girl group Pussycat Dolls. They dated each other for around seven years after meeting at the MTV EMAs in 2007.
Lewis Hamilton is a vocal anti-racism and environmental activist.
Photo Source: Instagram
The Mercedes F1 driver has spoken out in a new interview about what he learned from the public relationship and how he has since been learning to be "happy on my own." They were also rumored to be engaged in 2014, and Lewis shut down these averments.
The pair's on and off relationship was a steamy subject for the British press, perhaps because of which Lewis has resorted to keeping his personal life very private since calling it quits with Nicole in 2015. Discussing his private life in a new interview, Hamilton revealed that he learned the hard way and realized that he can't do two things or three things at once; he has to focus on one.
Check out: Is Sebastian Stan in a Relationship? Learn his Dating History.
The F1 driver continued to say that he wanted to go through a growth process of getting himself to a point where he can be happy on his own, and comfortable in his space. So that if he ever meets someone, it's an addition, rather than a need.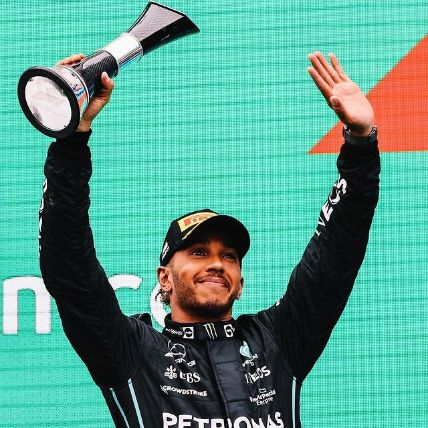 Lewis Hamilton famously dated Pussycat Dolls singer Nicole Scherzinger for seven years.
Photo Source: Instagram
Following his breakup with Nicole, the racing driver revealed the "tough time" he had been going through during a 2019 interview on The Graham Norton Show. Nicole has since moved on with the former rugby player Thom Evans, while the English hunk remains officially single.
More About Lewis Hamilton!
Hamilton was born in Stevenage, Hertfordshire, England. Hamilton's childhood was divided between his estranged parents' homes, where he grew up with his half-sisters from his mom's side and a half-brother, Nicolas, also a racing diver, from his father's side.
Hamilton studied at The John Henry Newman School; a voluntary helped Catholic secondary school in Stevenage. An ardent anti-racism activist, Hamilton's vigor for the cause stemmed at an early age when he experienced racism growing up in a neighborhood predominantly occupied by White people. Lewis has been a vocal supporter of the Black Lives Matter movement and is upfront about criticizing influential figures for their silence.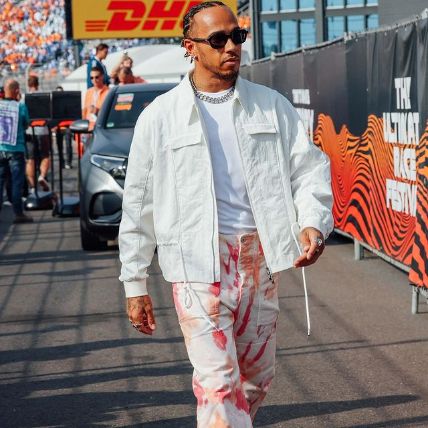 Lewis Hamilton is a British racing driver competing in Formula One for Mercedes recently.
Photo Source: Instagram
Hamilton's cause-driven activism also expands to the human, animal, and environmental rights. The F1 driver has extensively discussed animal and environmental issues and, in the process, has become one of the most loved athletes. "I'm built different. I mean, I was built for this. It reminds me that people still don't know me," says the Brit, adding, so, alright, I'll prove you wrong again."
Don't miss: Who is Aisling Bea Dating? All Details Here.
Inside Lewis Hamilton's Career and Networth!
The Stevanage-born racing driver has an estimated net worth of $285 million. Hamilton is known as one of the greatest drivers in the history of the sport and is one of the highest-paid F1 drivers in the world. He makes $50 million per year. Lewis Hamilton started karting in 1993 and quickly commenced winning races and cadet class championships.
He became the youngest driver to win the British cadet karting championship two years later at the age of ten. Hamilton developed his car racing career in 2001 and received British Formula Renault Winter Series, finishing fifth in the standings.
Lewis Hamilton became the youngest driver to win the British cadet karting championship two years later at the age of ten.
Photo Source: Instagram
He went to ASM's sister GP2 team, ART Grand Prix, for the 2006 season. He won the GP2 championship on his first attempt, beating Nelson Piquet Jr. and Timo Glock. He acquired a presiding win at the Nurburgring, despite a penalty for speeding in the pit lane. His first season in Formula One saw him partner two-time and support World Champion Fernando Alonso. Hamilton is the first and the only black driver to race in the series as of 2022.
Stay connected to Glamour Fame for more.
-->