Liz Dueweke - Learn her Impressive Weight Loss Techniques!
Published Mon Nov 18 2019 By Sea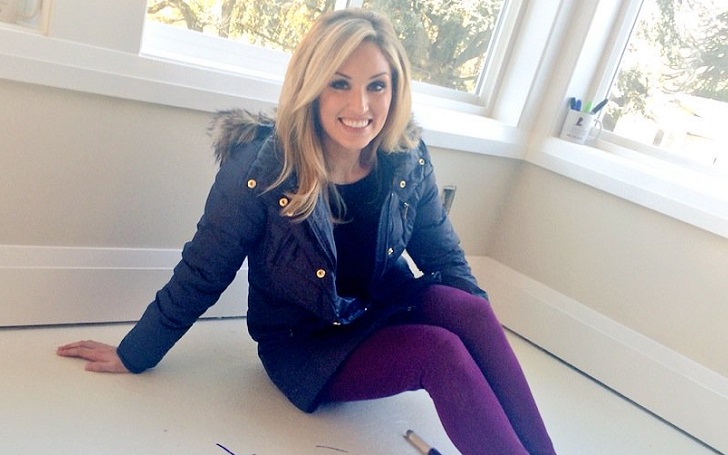 Like any other person, 'Balanced Diet and Proper Exercise' is the first choice for a weight loss journey for Liz Dueweke too. But she is not thoroughly accepting of the idea that a high-fat diet should be avoided at all.
Liz Dueweke is an anchor for Q13 Fox News' 'This Morning' based in Seattle, Washington, since joining in 2014, which she considers the best morning news show on planet Earth. But her career began a decade earlier when she interned for Fox 2 WJBK in 2005 in Michigan while also being a freelance writer and reporter for 'Real Detroit Weekly.'
Watch: Funny, When Liz Was Welcomed by Q13 Fox News
One look at Liz will make you realize she is one of the best-looking female reporters out there. You might not approve of her weight loss tactics, but it makes common sense when you see what she's discovered.
Liz Dueweke Weight Loss Secret - Eat What You Want but Know Their Nutritional Values
In mid-2018, Liz addressed her fans' continuous queries about how she lost 24 lbs/pounds the previous year. They were constantly in view of her eating habits as she often posts photos and clips about eating her favorite food, but she could not believe she had lost that much weight. Her collection of food posts on Instagram is massive.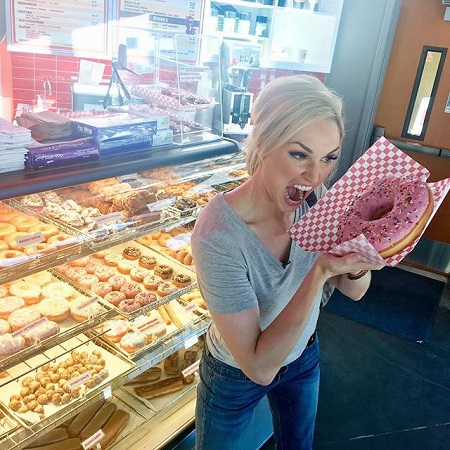 People were wondering what kept her body so alluring.
Source: Liz Dueweke, Instagram
Then, in a July 2018 post, she noted the revelation she made when attempting to lose a little weight — "Calories in Vs. Calories Out determines body composition". She made her fans see that chocolates (containing fat) have almost the same amount of calories as the so-called replacement food high in protein & fiber. Since chocolates are usually a snack-type, there are plenty of ways you can get proteins and fibers from regular heavy meals.
Therefore, Liz Dueweke advises her followers to "source your nutrients and fibre from main meals, not tasty snacks. This leaves you with the freedom to include non nutritious foods you enjoy in moderation if they fit your required calorie intake."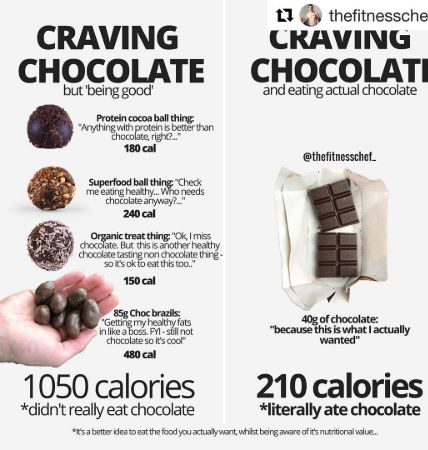 Liz Deuweke shared a post on her Instagram about the advantages of chocolates if taken the appropriate amount.
Photo Source: Liz Deweke's Instagram (@lizdueweke)
So, everything in moderation is the way to go. Eat what you want while being aware of how many calories your body will be taking in. That's what Liz did.
Her Interests Include Weight Training and Dancing
While it may not be Liz's intention to include exercise as a means of weight loss (or, in better terms, burning calories), she loves to do a lot of training. In fact, weight training and dancing are her favorite things to do outside of work and family. Her Instagram bio will tell you, at least, that much.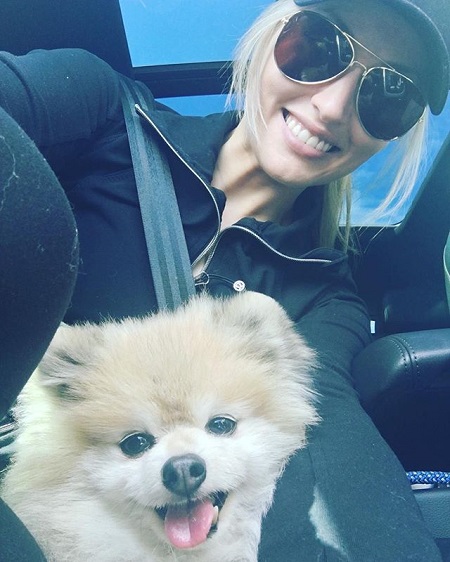 Wolfie is one of her two dogs.
Source: Liz Dueweke, Instagram
Speaking of which, she also mentions she is a mom to the Pom Pack. It refers to her two dogs, which she never gets tired of being in love with. They are two cute Pomeranians named Wolfie, 15, and Diggy, 4.
The Lucky Husband
The Fox 25 anchor met the love of her life, Adam Mertz, in 2007, when she got her big break in Yuma, Arizona. After dating for six years, Adam proposed Liz on February 16, 2013, and got married to her on October 11, 2013. They actually eloped. They profess their love for each other on social media so much so that fans have tagged them the term 'Couple Goals'.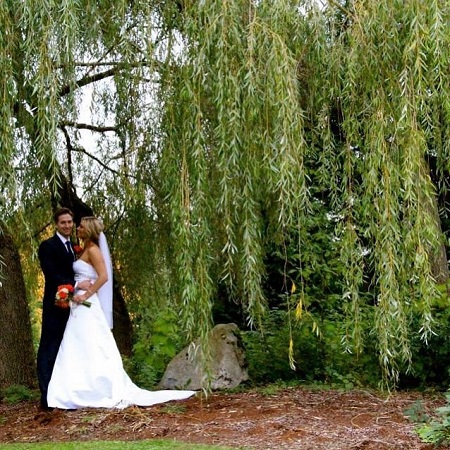 Married life is nothing short of amazing for the two.
Source: Liz Dueweke, Instagram
It's safe to say, Liz Dueweke is living the best life anyone can imagine, despite admittedly not getting enough sleep. As she advises and herself loves to do, her weight loss techniques should give others a sigh of relief that they don't have to completely abandon their favorite food. Just keep everything in moderation.
Stay connected to GlamourFame for more Celebrity Weight Loss content and other Entertainment updates.
-->