Loose Women Star Ruth Langsford Prepares for a Big Change Involving Her Son Jack as She is Ready to Set Him Free
Published Sun Sep 22 2019 By Sea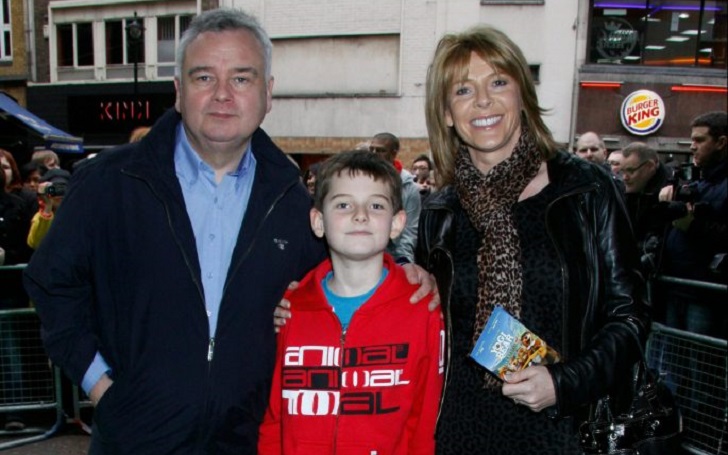 Ruth Langsford's son is all grown up now, and she & her husband are ready for a big change in the forthcoming year.
The only son, Jack, of the 'Loose Women' panelist, Ruth Langsford, is not going to stay young forever. And he certainly is not going to be a mama's boy for a long while now. He has something else on the books for him next year.
On Saturday, September 21, the 'This Morning' presenter was part of a Q&A session on Instagram, and she opened up about something emotional with the followers. When she asked her fans what they were doing for their Saturday, and one of them replied that they were taking their Jack to the university. In response, Ruth typed in about her own Jack. "Good luck Jack! I'll be doing that with my Jack next year." There was a crying emoji at the end of the statement.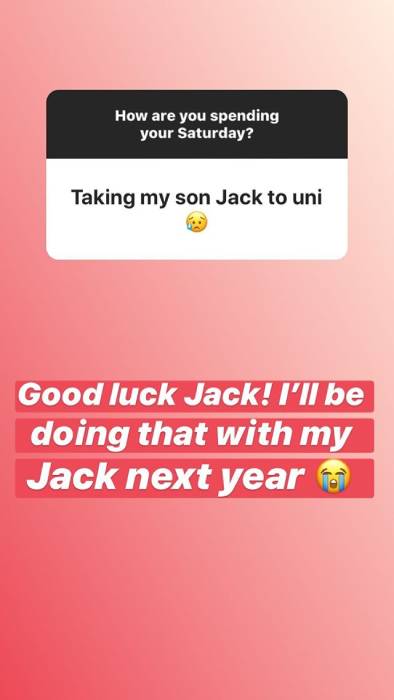 Ruth is ready for a big family change.
Source: Ruth Langsford, Instagram Story
Jack is the only son of Ruth with her husband Eamonn Holmes, while she also is the step-mother to his three children from his first marriage.
The pair have kept him Jack out of the public eye for a long while now, and fans weren't able to track his growth. But you'd be surprised how grown-up he already is. However, he has begun to crawl out and was spotted in the audience every week Ruth was performing for 'Strictly Come Dancing' in 2017.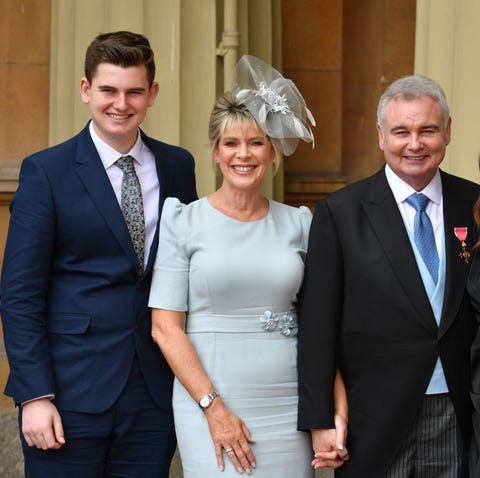 A rare glimpse of their son was shared by their parents on his 17th birthday
Source: WPA
The couple has excellent careers and is often busy with it, but Jack is more important to them. Ruth even missed last year's TV Choice Awards because she needed to go to a parents' evening when Jack got a place in the sixth form, despite 'Loose Women' being nominated for Best Daytime Show. She wouldn't have taken part in Strictly if he wasn't happy with it because she would be away from their home a lot.
Jack frequently came in support of his mother during her Strictly performances.
Source: Strictly Come Dancing, BBC
Their son will turn 18 and go off to college next year; he may be following in their footsteps for the future. Both the parents think he would make a good journalist since he is quite interested in news and politics at such an age like Eamonn was. But whatever he chooses for his career path, the parents will be there to support him just as they were when he was growing up.
Stay tuned for more Entertainment news on GlamourFame.
-->