Lorde Wrote an Emotional Letter After her Dog Died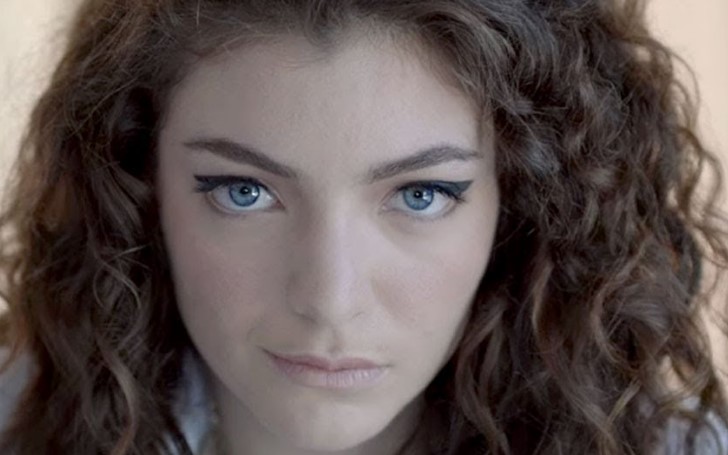 Lorde addressed her fans for staying out of touch explaining she is mourning after her dog's death.
Sad news surfaced on the internet, and we all are mourning with the singer. According to recent stories, Lorde's dog, Pearl, has passed away.
The 22-year-old is taking some time to mourn and recover from her loss. On her time of mourning, the singer wrote a message to her fans on Saturday, on which she opened up about how broken she feels after her dog died.
Watch: LORDE VIA INSTAGRAM STORIES - HER DOG PEARL - SHE IS IN NEW ZEALAND
Addressing the fans, and in remembrance of her dog, which died last month, Lorde wrote a letter titled 'To my friends.'
She addressed her absence, why she is out of contact with her fans, detailing everything she is going through right now. Despite going through some hard times, she explained she is still working on new music in New Zealand.
The singer said, "It's been going pretty well, but something happened last month that I need to tell you about. Some of you may know about Pearl, my dog. Pearl came into my life in 2018, and almost immediately changed everything for me."
She further added, "As anyone who has had the pleasure of raising a dog can understand, my life grew exponentially. Pearl brought an immeasurable amount of joy and purpose in my world."
Although the singer did not really give much detail of her dog's death, she said her dog dropped some weight last month and for which the dog was getting the treatment and medicine he needed, but sadly, he passed away.
Lorde said, "One day we woke up, and I knew, in that way mothers do, that he was sicker than we had realized, and that we were nearing a point where his body wasn't going to be able to cope."
She added, "Pearl had two cardiac arrests about an hour apart, and after the second one, he died. I was holding him when he went, and I knew he knew that I was there. But this loss has been indescribably painful, and a light that was turned on for me has gone out."
Watch: lordes new album on hold as she mourns loss of pet dog
In a rather long letter, she further explained, "He was instrumental to the discovery that was taking place. I felt he led me towards the ideas. And it's going to take some time, and recalibration, now that there's no Shepard ahead of me, to see what the work is going to be. So I'm asking for your patience, as 2020 comes around, and you start to wonder where the next record is. I have lost my boy, and I need some time to see the good again, to finish making this for you."Lorde said, "kindness, today and every day,"
Lorde concluded: "It won't be the same work — as anyone who has felt loss can understand, there's a door that opens that you step through, and everything is different on the other side. But when this great loss crystallizes inside me, and my chest rebuilds around it; hopefully, I'll be able to finish up, and share it with you, and we'll all grow together, as we always do."
Well, we can understand how hard it must be for her now. We hope she finds the strength to come out of it soon, and may Pearl soul rest in peace.
To know more about your favorite celebrities' lifestyle, stay tuned to Glamourfame.com, and don't forget to sign up for the newsletter.
-->