Is Lou Diamond Phillips Married? Who is His Wife? Grab Details of His Children as well as Dating History!
Published Tue Oct 08 2019 By Travis
Lou Diamond Phillips is a man who needs no introduction. Phillips leads a wonderful long career in the entertainment industry! Lou became an instant after he appeared in the movie La Bamba. But like the ups and downs he faced in his profession, Lou Diamond Phillips went through three marriages, yes three wives.
Little Lou stayed in Texas with his parents, where his formal education was completed. Soon, he joined the University of Texas, where he studied and graduated with a degree in fine arts in drama. After graduating, Phillips tried his hand at acting and the rest was history. In his long career, Lou found much success in his career. But what of Lou's personal life? Is the legendary Hollywood star married? Find out about Phillips' married life and more!
Is Lou Diamond Phillips Married? Who is Phillips' Spouse?
Lou Diamond Phillips faced a couple of failed relationships and a divorce. After his ruined wedlock, the actor met makeup artist Yvonne Boismier. While Lou was separated from his ex-wife in 2004, the actor met Yvonne, and love blossomed between the two. This resulted in the two going out on dates, and she even moved in with him.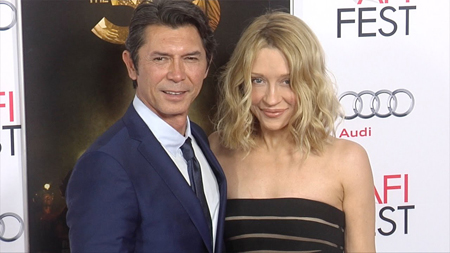 After two years of dating, the actor, Phillips, popped the question in 2006. Later the same year, the police arrested Lou for domestic violence. Lou was arrested on 11 August 2006 when his live-in girlfriend, Yvonne, called the cops.
Phillips was taken to jail, and the actor did not contest the charges when he was brought to court. When he was brought to court, Lou received three years of probation and one year of domestic violence counseling.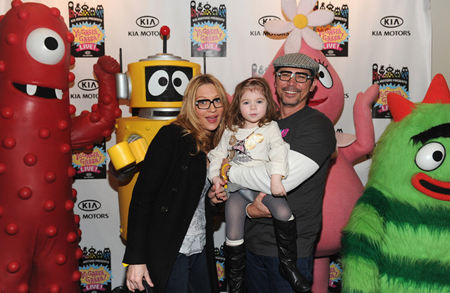 Even after the arrest and the call to the police, the couple stayed together! Lou Diamond Phillips and Yvonne later married on 16 August 2007. Lou and his partner exchanged their wedding vows in an intimate ceremony.
The marriage was two months before the birth of their daughter. Indigo Sanara Phillips was born in October 2007. Lou and his loving spouse, Yvonne, stay loyal in their marriage throughout the years.
Lou and his spouse, Yvonne, seem happy in their long marriage. There was no report of any more violent behavior, with one arrest stemming from the actor driving while drunk. It seems they are getting more intense with each marriage day, and it looks like Lou found the one for him after years of searching.
Lou Diamond Phillips and His Past Relationships and Ex-Wives
The first person Lou Diamond Phillips married was Julie Cypher. Cypher was an assistant director on one of Lou's movies. The two got married on 27 June 1987, and the relationship did not result in any children. After only about three years of marriage, the couple divorced on 5 August 1990.
The fantastic thing about the divorce was after the ink was dry on the divorce papers, Julie announced she was lesbian and got into a relationship with Melissa Etheridge. No one would blame people if the fact of her being lesbian was the reason the couple separated and ended their marriage in the first marriage.
Lou was also rumored to be in a relationship with Ginger Lynn. Ginger claimed she was intimate with Billy Idol, Lou, and George Clooney over the years. But the rumors didn't yield any new blooming romance for Lou.
Then the actor got into a serious relationship with actress Jennifer Tilly with whom he appeared in the movie 'Shadow of the Wolf' in 1992, and was also engaged to her for a while. Still, the relationship did not go far, with the two ending the engagement and going their separate ways.
Then in 1993, the actor met Penthouse model Kelly Phillips, 1993 and after a brief romance, the two got married on 24 April 1994. The couple was happy for a while, and she also gave birth to their first kids, twins Grace and Isabella, on 5 October 1997, and the third child, Lili Jordan, was born on 26 September 1999.
But after hitting some choppy waters in their relationship, the couple separated about ten years into their marriage. Though the couple separated in 2004, the separated husband and wife only got divorced on 30 July 2007. She took the kids, and after the divorce was finalized, Lou married his current wife again.
Playing Gil Arroyo in the Fox Show Prodigal Son
Lou Diamond Phillips played Gil Arroyo's character in the new Fox thriller/drama series Prodigal Son starring The Walking Dead actor Tom Payne. Lou's character, Gil, is almost like a father figure to the character of Tom, Malcolm, in the series.
Gil was the person who arrested Malcolm's father, who is a serial killer after Malcolm warned him of his father's killing tendencies. Since that day, he has been the one person, along with his mother, looking into the life of Malcolm and helping him become a better man.
After the FBI fires Malcolm, Gil comes to him asking for his help and his profiling prowess to catch killers in the city. This is going to the story's central plot with the manipulation of Malcolm's father playing the overarching plot device.
Watch The first trailer for the thriller/drama series Prodigal Son.
You can watch 'Prodigal Son' on HBO Max; it is a fantastic show, and you don't want to miss it.
Lou Diamond Phillips Started Auditioning from his College Days!
Lou Diamond Phillips wanted to be an actor. He started auditioning for roles from his college days. Finally, Lou got his first break in the movie 'La Bamba,' a biopic, and he made a name for himself. This resulted in the actor getting cast in 'Young Guns,' which was the first major box-office success for the actor.
While his career was going positively, the actor was going through unstable relationships. It takes time and effort to manage a relationship lacking earlier in his life from both sides, which resulted in most of his relationships failing. But there was one which lasted and is still going strong.
Before you go, check out our Entertainment section to get all the information on the cast of new shows coming this fall. Also, check out Glamour Fame for more information on your favorite celebrities.
-->