Louise Anstead - Top 5 Facts About Ant Anstead's Wife!
Published Wed Oct 23 2019 By Travis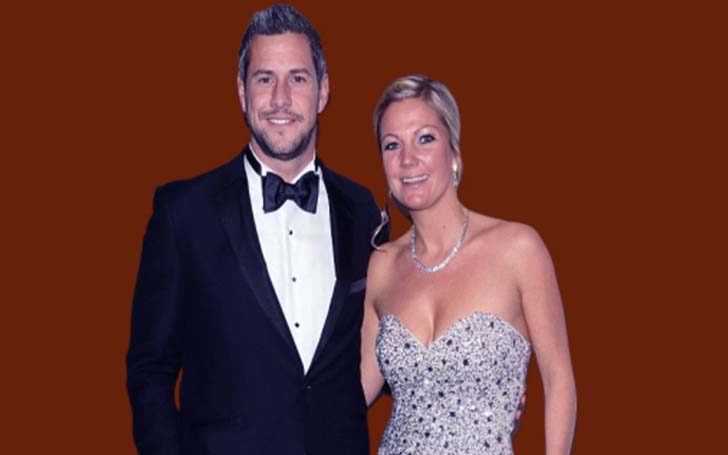 Ant Anstead is popular with people who follow reality TV, and he came to even more prominence when he got married to the HGTV star Christina Anstead from 'Christina on the Coast' and before Flip or Flop. The couple met in 2017, got in a relationship, and got married last year with their first child together, Hudson, being born about a month ago.
Ant hosted the show 'Wheelers and Dealers' and 'For the Love of Cars' before he met Christina and got married. The charismatic Brit made his career in the reality TV scene and soon came to even more prominence after he announced his relationship with the American reality star.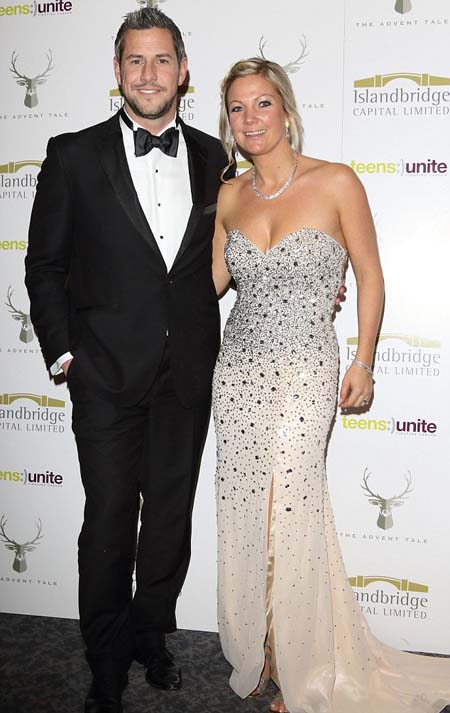 Source: Daily Mail
But before the television presenter was in a relationship with the American reality TV star, he was married to his wife in his home country of England. Ant Anstead was married to his wife Louise Anstead, and the couple got divorced in 2017. Louise is a private person, which is why there is not much information on her, but here are some facts about the ex-wife of Ant Anstead.
5. The Couple was Together for Over 20 Years
Ant and Louise were together in college when they fell in love and started going out. The college love was not limited by their time together while getting their education; they kept on dating after college life was over.
The couple was together for over eight years when they decided it was time to make their relationship official, and the duo tied the knot in 2005. Combined with the years they were together in college, after college, and their marriage life, by the time the couple separated, they were together for over 20 years.
4. Louise and Ant's Divorce was Announced on Twitter
After eight years in a relationship and then again about 12 years of marriage, the couple was together for more than 20 years, and then the love was not there anymore for the husband and wife. After 20 years together, the former flame decided to call it quits and separated in July, then got divorced after October of 2017.
The whole thing was announced by the TV host in a tweet. He wanted the people to hear the relationship between the two was over instead of hearing it from tabloid media. Louise and Ant separated and soon got divorced.
3. Rumors of Infidelity
Louise and Ant shared a loving married life for over a decade, and they built a family together, and all of a sudden, they were getting divorced. Both sides were scarce when it comes to the reason behind the couple getting divorced, but then there were rumors, which stated the couple got separated because Louise suspected Ant was cheating on her. As soon as the couple said they were getting a divorce, the TV presenter from Britain announced he was in a relationship with Christina. So, there are some rumors of infidelity, but it was never confirmed.
2. What is Louise Anstead Doing Now?
The former wife of the car show host is a private person; she was private when the two were together. Now, she is even more hidden from the media, and the press has also stopped caring about her divorce from her husband. There are no words on Louise being in a relationship with someone else, so we can deduce, she is most probably still single.
On the other hand, Ant is moved on with Christina, who took his last name, and they also welcomed their first child together recently.
1. Louise is the Mother of Two Kids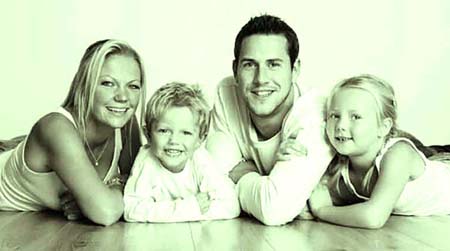 After the couple was out of college life and living together, Louise got pregnant and gave birth to the former lovers' first kid, a daughter Amelie, in 2003. She was born two years before her parents got married, and about a year after the marriage, the then-husband-and-wife welcomed another kid. This time, it was a son who was born in 2003, and Louise and Ant named him Archie.
Before you leave, make sure to click on our Entertainment section for all the latest news and gossip about your favorite celebrities. Also, do not forget to visit Glamour Fame to be in the know of all the happenings in the world of show business.
-->