Malika Haqq is Currently Pregnant - When is her First Baby Due?
Published Fri Oct 25 2019 By Sea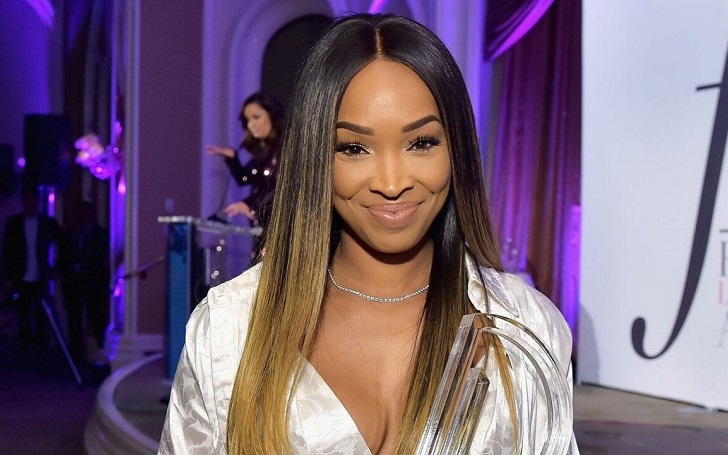 Malika Haqq revealed back in September that she is pregnant with quite the excitement. And she is not, at all, fretting with the news. In fact, she is the most exciting she's ever been in her life.
The Kardashian Bestie hasn't stop gushing over the news since finding out about it, after collaborating with 'ClearBlue' to monitor her health, and is about 18 weeks along with her pregnancy. And since then, she's been active to talk about it with more expecting mothers and sharing the experience with each other.
It is expected she will provide updates regarding the journey with the fans because she's already decided that the rest of her life will be the best time ever. And according to her conception, the baby is due March 2020.
"I have always wanted to be a mother, and it's still a little bit surprising, but I'm overjoyed!," she told People when announcing the news. "I'm a very emotional person anyway, but this is another heightening of emotion … I feel really good about where I am in my life being pregnant now."
There were also speculations as to who the baby's father is, most popularly said to be the rapper OT Genasis, who she ended a relationship with back in June and announced herself as single. After a rocky period in May 2017, they reconciled to get back together months later. He is four years younger than her.
Fans speculate OT Genasis is the father, but she's keeping the truth all to herself for now.
Source: BackOnline
Despite all the speculations, she insists the baby daddy's identity remain closed for now. She's talked about it with him and decided to leave him out of this for a while. With time, she will "absolutely" tell us all about it, but they are both extremely happy at this very moment.
There is also the matter of the sex of the baby. She knows about it already but will be keeping a tight lip about it as well.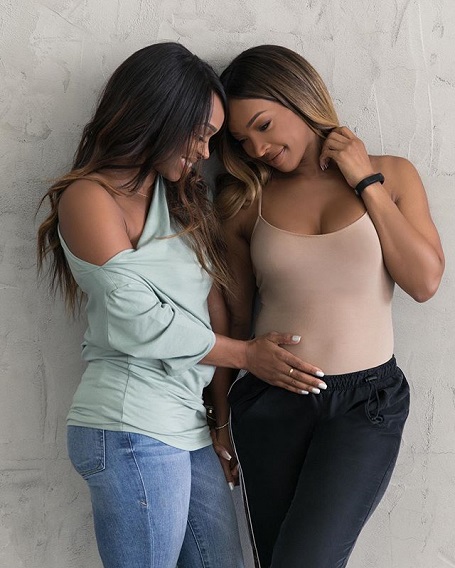 Malika will be in the constant care of her mother and twin sister.
Source: Malika Haqq, Instagram
While she is going through the pregnancy, she is assisted by her twin sister Khadijah Haqq McCray, who is married to Bobby McCray and already has gone through being pregnant three times with her three kids.
The 36-year-old was congratulated by a number of her celebrity friends, including the Kardashian sister, Khloé. They can't wait to hold the baby as its uncle/aunt.
Stay tuned and connected to GlamourFame for more Entertainment content from your favorite celebrities.
-->