Mandy Moore Mourns the Death of Her Dog
Published Wed Dec 02 2020 By Eric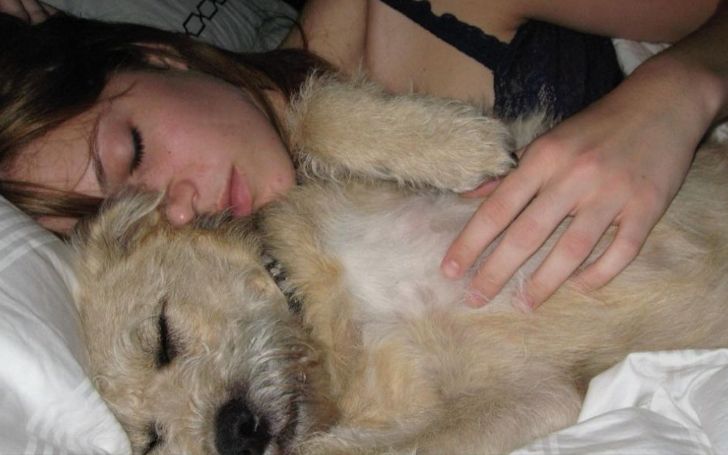 American singer, songwriter, actress, and voice actress Mandy Moore Mourns the death of her dog, Joni.
Mandy Moore is a well-known personality in the entertainment industry. She rose to fame with her debut single, "Candy." Besides her songs, people are also fans of her acting. She is one of the casts of the NBC family drama series "This Is Us."
With a successful career and massive popularity, Moore gained an enormous fan following on Instagram. There she shares posts related to her work and daily life with her followers.
Moore recently made her fans happy with her pregnancy news. The "This Is Us" star is about to be a parent to a baby boy alongside her beau, Taylor Goldsmith, an American artist.
While Moore's followers were all happy seeing Moore enjoying herself with her baby bump, sad news dropped by on Moore's Instagram. She lost her best friend, Joni, who was a rescued dog, as per US Magazine.
The "A Walk to Remember" actress first met Joni when she visited her dog after finding her online in early 2008. She traveled to meet her at a San Diego-based dog rescue facility, The Barking Lot.
There was an instant connection between "The Princess Diaries" actress and her late dog, Joni. Sadly, her sudden demise broke her heart.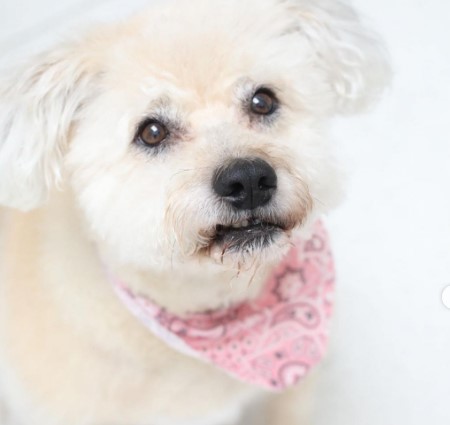 Photo Source: Mandy Moore's Instagram
According to Moore's Instagram caption, just a week ago, Joni went through major surgery to remove a mass on her liver. However, the operation was a success, and her almost 13-year-old dog was recovering pretty well. Her late pup was doing fine, until a night before she passed away.
In addition to that, Moore, 36, also explains that she felt something off at the beginning when her lifelong food-obsessed dog didn't finish her dinner. Further, she couldn't get comfortable in bed, despite being on pain medication.
Going through that, Moore shared how her mama intuition kicked in, and she brought her late pup in, of which she is glad. Unfortunately, there was nothing much she could do to save her. After facing some struggle, Joni died, leaving an empty void in Moore's heart.
Further on her Insta post, Moore thanked her Joni girl for beyond a lifetime of love. She also shed light on her pet dog's lovely relationship with her cat's brother and sisters. On top of that, she also expresses how sad she is that Joni will never meet her human brother, who was on the way.
-->